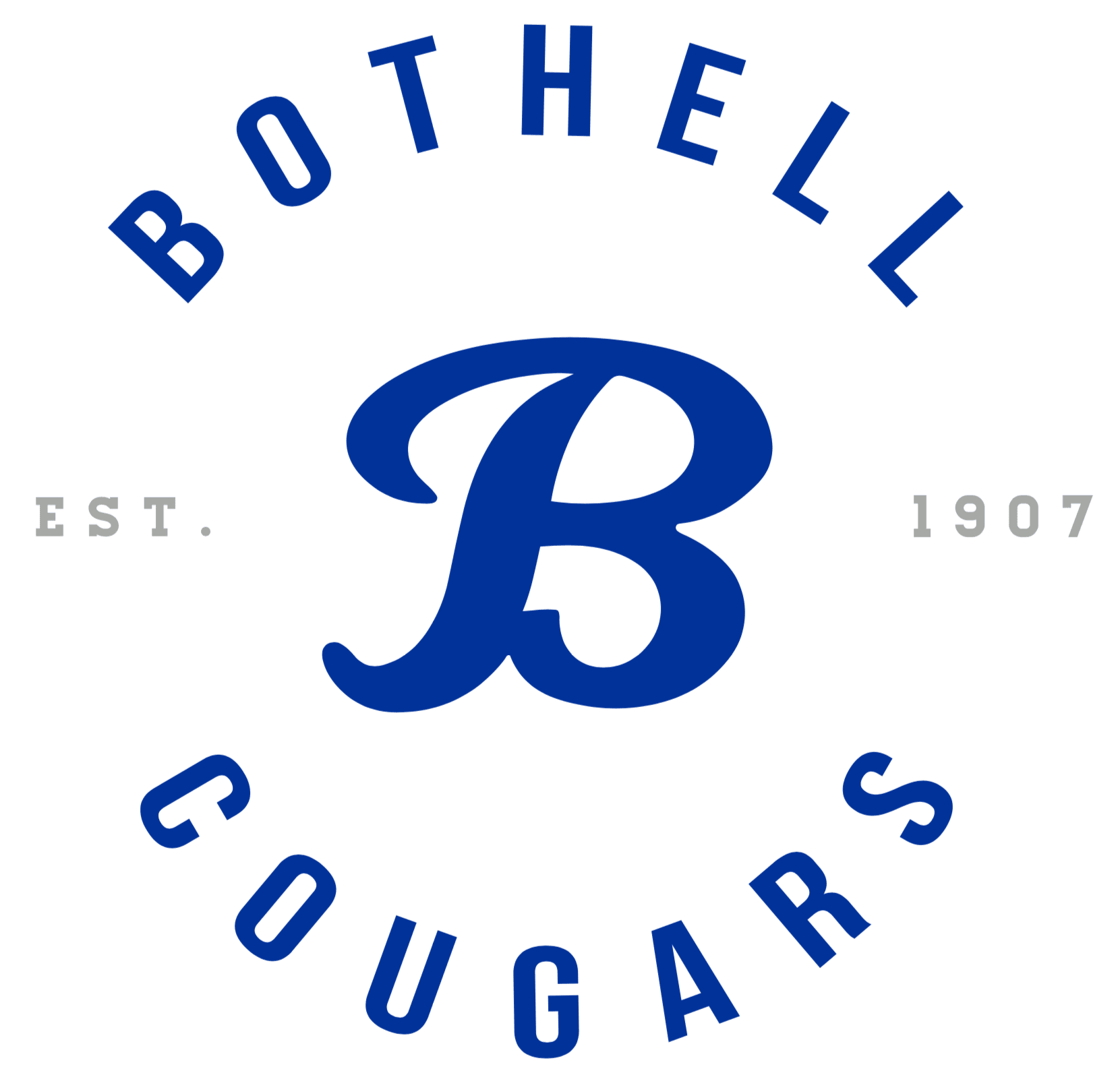 Cougar News
NOVEMBER 2021
From Principal Price
As we enter the holiday season starting with Thanksgiving, I want to express my gratitude for being able to work with your children in person each and every day. In my 25 years as an educator, I am more grateful now than ever to walk the hallways of Bothell High School and see our students interact with each other and learn together in a community. I hope that we continue to appreciate this and wish all of you a safe, restful and enjoyable holiday season. November is also Native American Heritage Month and I encourage you to explore opportunities in the community to celebrate events for Native American Heritage Month.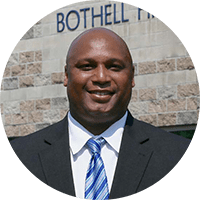 Sincerely,
Juan Price Principal, Bothell High School

For Your Calendar:

There are some schedule changes coming up in the weeks ahead to accommodate days off from school for Veterans Day (on Thursday, November 11), and Thanksgiving (Thursday, November 25 and Friday November 26). Please see the below altered bell schedules. We also post them HERE on our website for easy/daily access.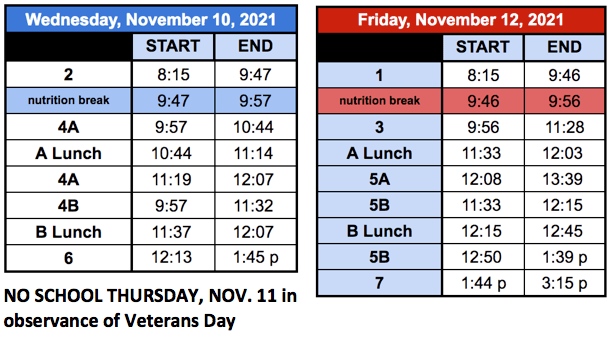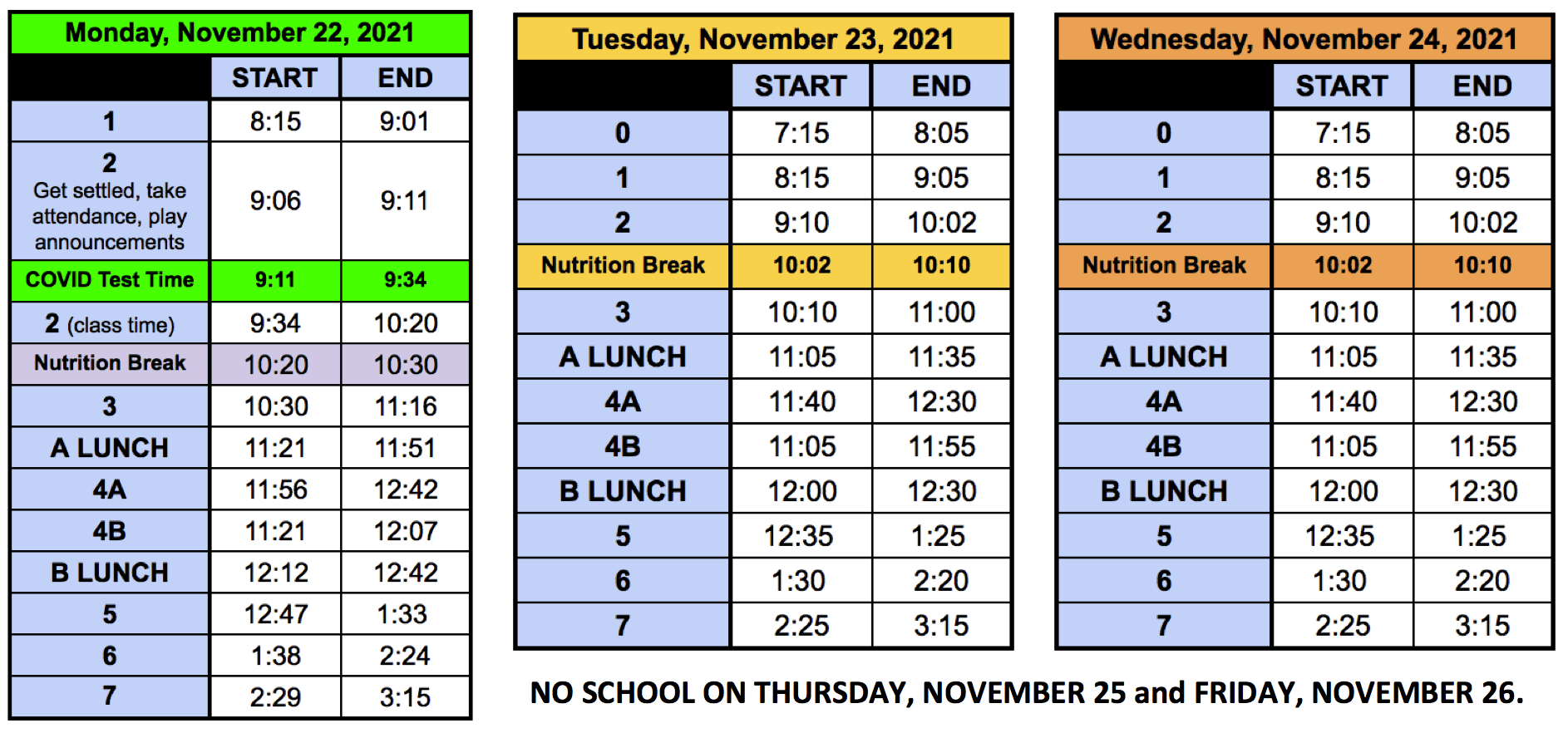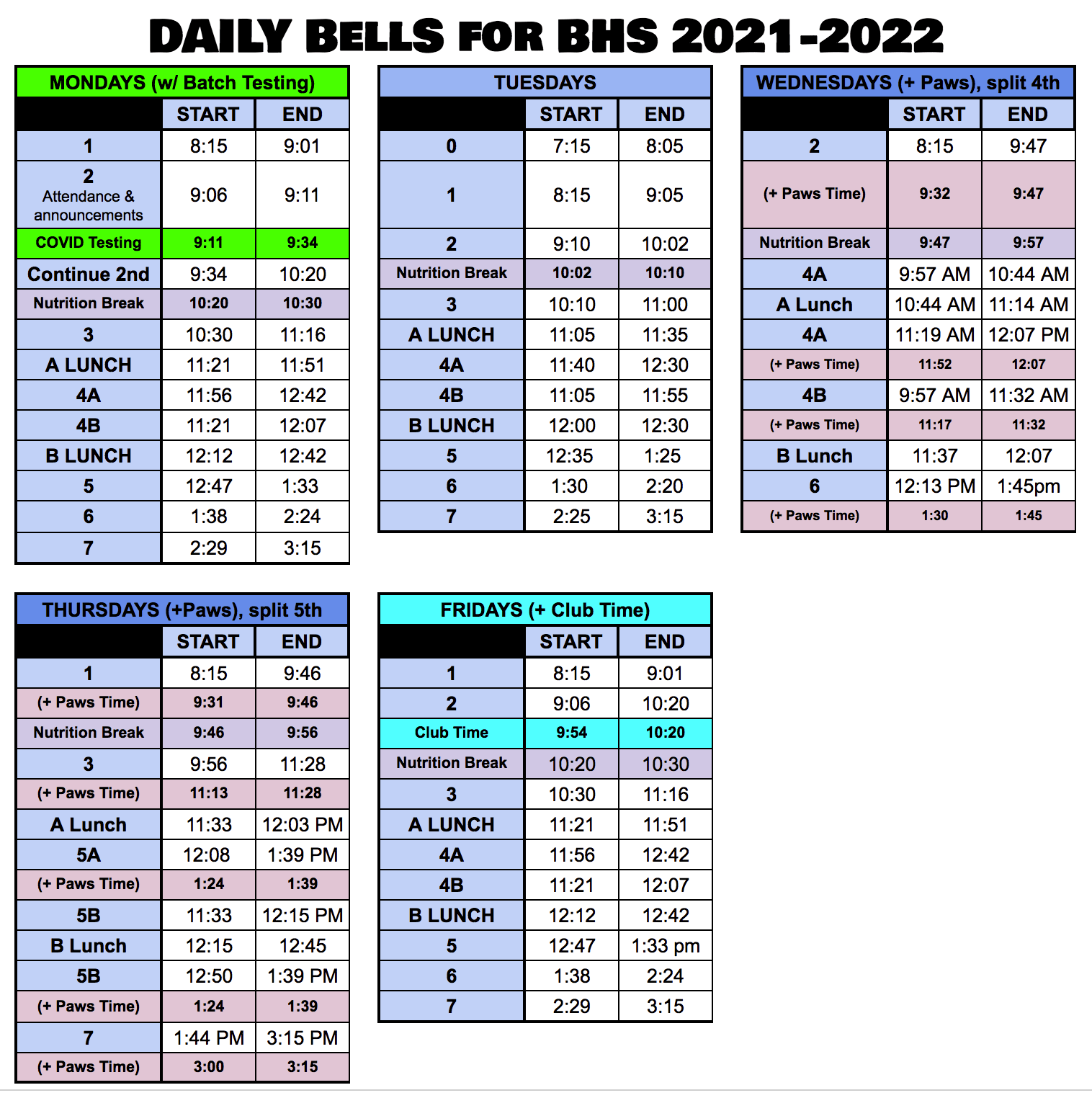 Listen to Morning Announcements
Watch the Wednesday Cougar Cast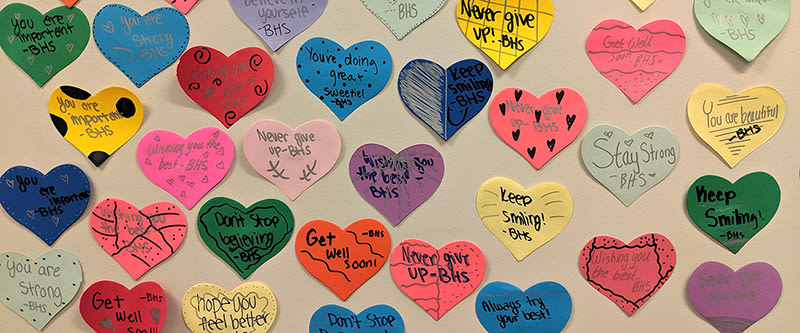 NOTES FROM THE NURSES
Regardless of your vaccination status: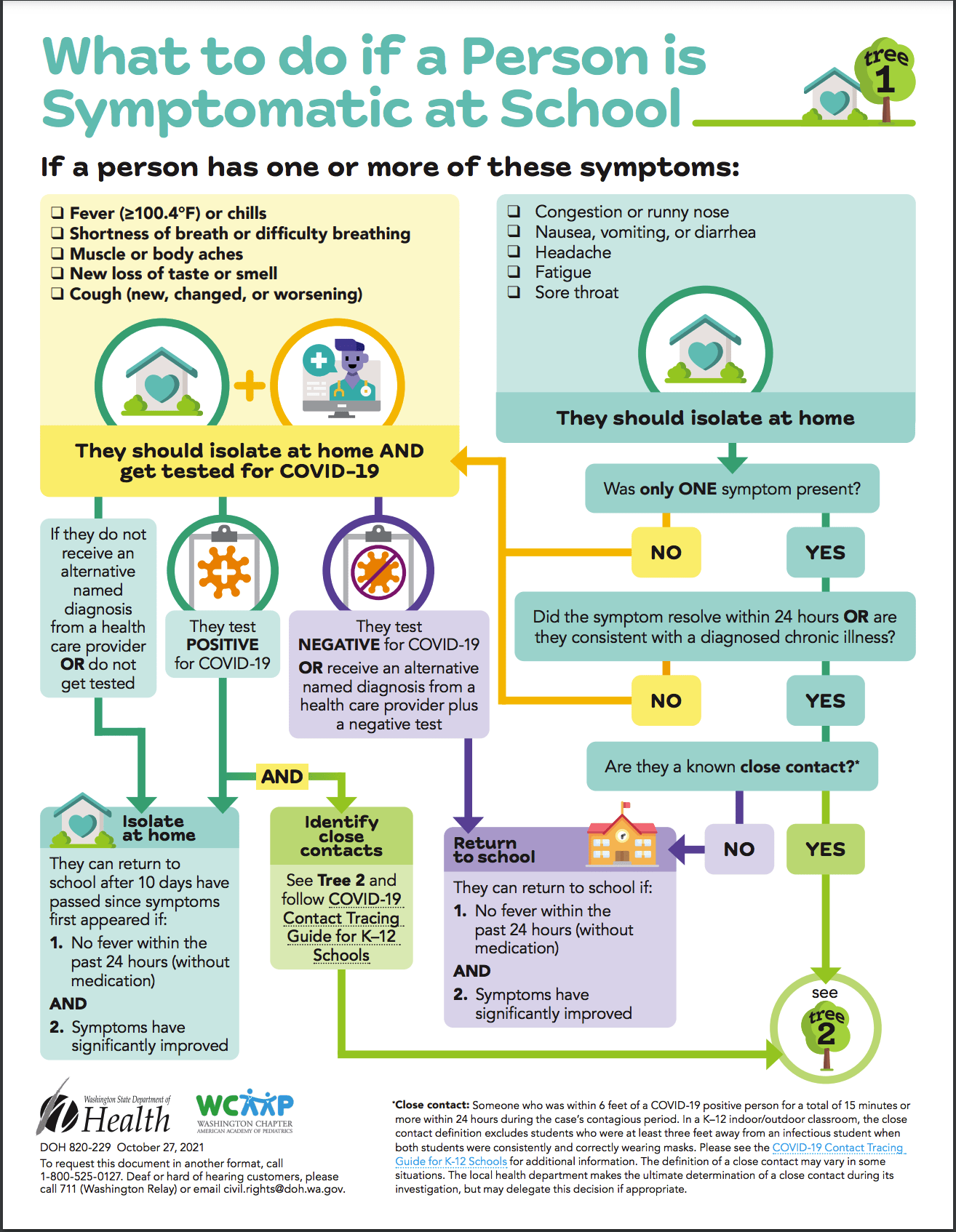 QUARANTINE LEARNING SUPPORT
Northshore provides opportunities for continuous learning while students have to quarantine due to COVID. Please use the link above to access a schedule of drop-in Office Hours support hosted by Northshore educators while your student is quarantining or waiting for COVID testing results. Please note: to access these materials, students will need to login with their Northshore account (studentid#@apps.nsd.org and account password). If you need technical support accessing these materials, please submit a help request HERE. Questions about Northshore School District Quarantine Learning Support may be directed to Tracy Meloy.
Whether students are quarantined or at school, there are plenty of academic resources to tap into. Included in them are drop-in tutoring sessions on early release Wednesdays, and real-time afternoon/late-night tutoring through the King County Library (see HERE). We've compiled a list of offerings to help move our students forward in their academic success. That button is below, along with a button that will take you to our
Mental Health Resources guide.
VISIT OUR COUGAR PANTRY!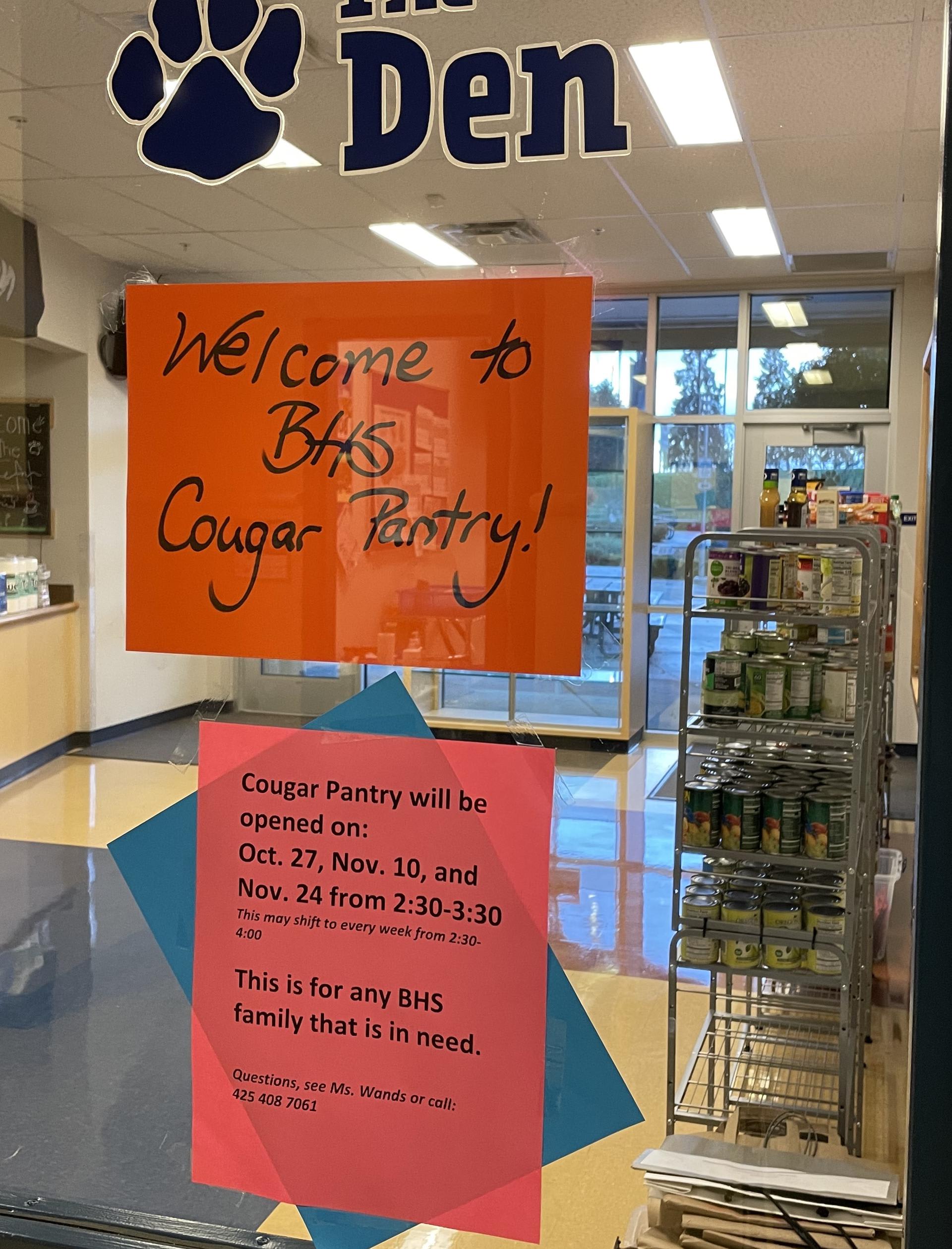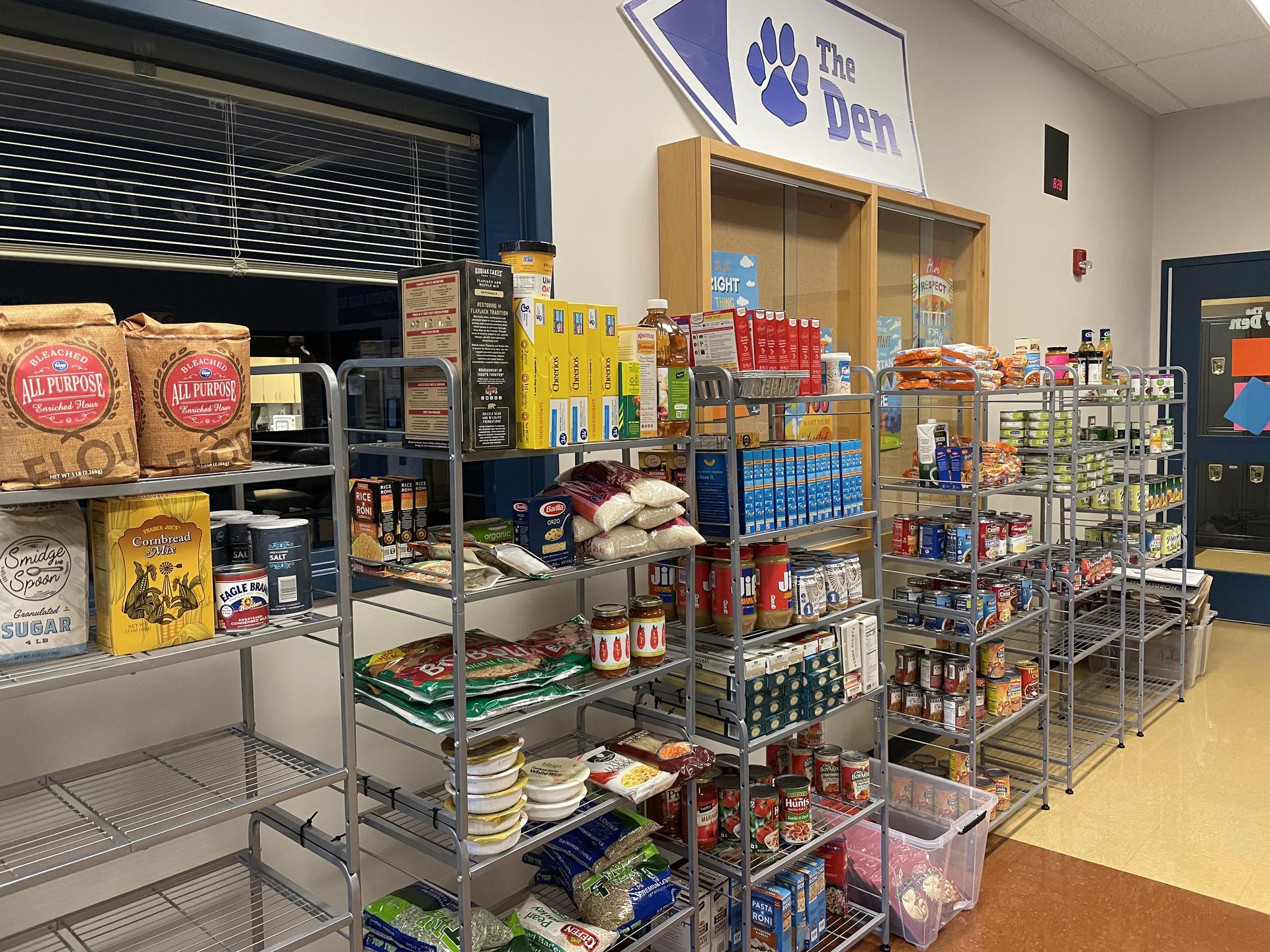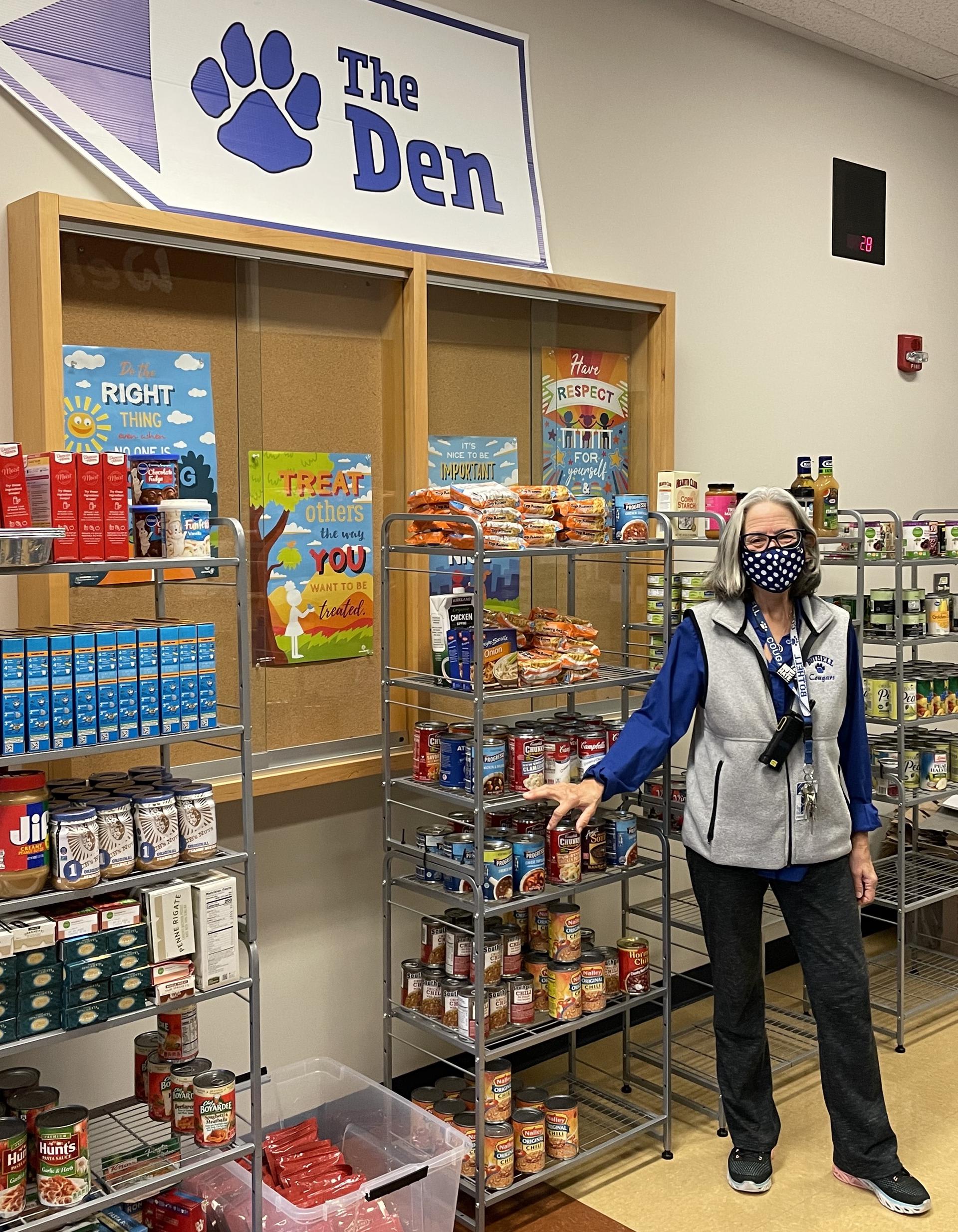 Bothell High School has a new resource for our families. The Cougar Pantry is available for any BHS family in need of food or toiletries. We will have our Cougar Pantry open on Nov. 10th and 24th from 2:30-3:30pm. The hope is to extend hours if the pantry is used by our families. Please come to the main entrance off the South Parking lot during open hours. Signs will be out to direct you! We can also open the pantry to our families during the school day with an appointment. Please contact Wendy Wands to arrange this at 425-408-7062
or email wwands@nsd.org.
ATTENTION SENIORS AND PARENTS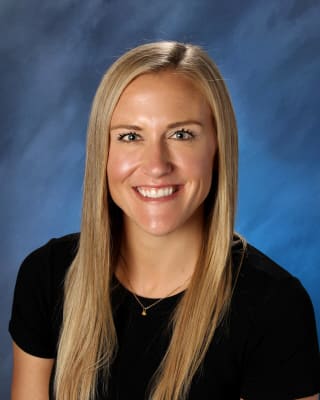 My name is Heidi Yonago and I am the Senior Class Advisor for the Class of 2022. I'm so honored to be working with you all as we move through the year towards graduation in June. Typically, we would be holding an in-person Senior Class Meeting around this time, but because of Covid restrictions, I will be sending the information via email to keep you in the loop. With that being said, it is time to start preparing for graduation!
If you haven't done so already, now is a great time to order the required cap, gown, stole, and tassel. Additional items are available for purchase if you choose to do so. Jostens is our high school's official graduation supplier - place your order online HERE. If there are any financial hardships regarding purchasing the required items for graduation, please feel free to email me.
Heidi Yonago, Senior Class Advisor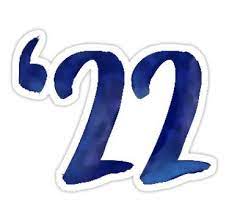 SENIOR PHOTO DEADLINES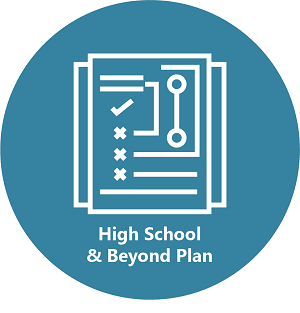 HIGH SCHOOL & BEYOND PLANNING
MEET OUR AWARD-WINNING GERMAN TEACHER
We are thrilled to announce that our German teacher has been nationally recognized by the American Association of Teachers of German. Mr. Ben Fisher is in his third year at Bothell High School and has just been awarded the German Embassy Teacher of Excellence Award. The Embassy recognizes up-and-coming German teachers for excellence in teaching, creativity, and outstanding dedication, all of which Herr Fisher embodies to the fullest!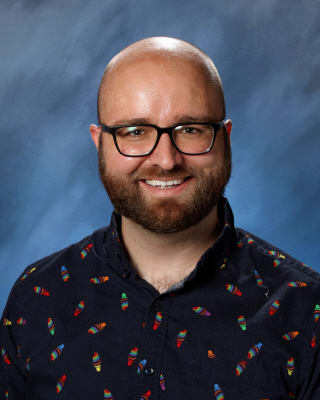 BOTHELL ATHLETICS
UPDATE ON MASKS & TESTING FOR HIGH RISK WINTER SPORTS
Recently the protocol for unvaccinated winter athletes was updated in regards to the mask mandate while playing or practicing. Currently, if an athlete in basketball, wrestling, or cheer is not vaccinated, they will need to participate in COVID-19 testing twice a week to bypass wearing a mask while participating in a game or practice. All athletes will be required to wear a mask while not actively participating in the game or practice and during halftime.
Testing procedures are still being finalized but currently this is what we will be doing for unvaccinated athletes to meet the guidelines:
Unvaccinated athletes must participate in batch testing at their high school. If they choose to opt out of testing, then the unvaccinated student must wear a mask at all times while participating in their winter sport.
Batch testing for unvaccinated athletes will be required to start the week of November 8th, the week before tryouts start for winter sports.
Unvaccinated athletes who sign up for winter sports on or after November 15th will be required to wear a mask until they can provide a PCR COVID-19 test from a private source or participate in their schools weekly batch test. Home tests are not accepted.
A rapid antigen test will not be substituted for this batch testing requirement.
Unvaccinated students in a positive batch test will need to follow all Northshore School District COVID protocols to return to activities. These protocols can be found in the COVID Safety Protocols on the NSD website.
The second required test during the week will be done on Fridays at each high school and will be a rapid antigen test. Specific details are still being worked out and it will be communicated to the coaches and families in the next few days.
There is a second separate parental consent form for the rapid antigen test for BinaxNow. This form is available HERE and on the BHS Athletic website.
The school district is required to report all rapid antigen tests whether they are positive or negative to the State. In order to do this accurately, each unvaccinated athlete/family will need to sign in to the following link and register with "Simple Report": https://www.simplereport.gov/register/KCJVC
Any unvaccinated athlete who has tested positive for COVID-19 in the past 90 days should not participate in COVID-19 testing as it may give a false positive test. These athletes will be required to submit a doctor's note stating the student athlete has had COVID-19 and must include the date of the diagnosis. A copy of the positive PCR test identifying the student by name and the date of the positive test is also acceptable. This will be used to indicate when the athlete will start COVID-19 testing again.
Any student not on campus all day for batch testing will be required to work with the building athletic director to set up a time on the day of the school's batch testing to come in to school to complete the batch testing. This includes, but is not limited to running start students, home school students, WANIC students, etc.
We appreciate everyone's patience as we work through the ever-changing protocols of COVID-19 and high school athletics. Please, understand this may change again as the Department of Health updates its protocols. Questions or concerns should be directed to the Northshore School District COVID-19 supervisor and Deputy Superintendent Duggan Harman at dharman@nsd.org.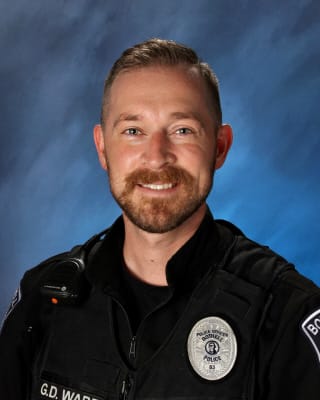 MESSAGE FROM OFFICER WARE
Hey Everyone,
Hope it was a great October! One thing enticing about the PNW is the seasonal changes, I'm just loving all these Fall leaves.
Make sure to have your lights on at night. Encourage your neighbors to do the same. A well-lit neighborhood is a HUGE deterrent.
The goal is to make it look like someone is "home" at all times, how would this look where you live?
Do you have a routine every night or when you leave your home, checking to see if doors are locked? Windows are locked?
HERE are some other great tips to consider for home security.
On another note, please be familiar with the new social media trend called the School Tick Tok Challenge. Fortunately, we have only seen a couple cases on campus, but this is a nationwide phenomenon. Our staff and admin are fully aware of the challenge. If you hear any planning of these challenges, please discourage them. Most of these challenges could result in criminal action/charges. There's a lot of information on the web and if you are interested you can find the "challenges" with a simple google search.
Sincerely,
Officer Garrett Ware
Build. Belong. Become. Bothell.
Bothell High School | 9130 NE 180th Street, Bothell, WA 98011