Principal Newsletter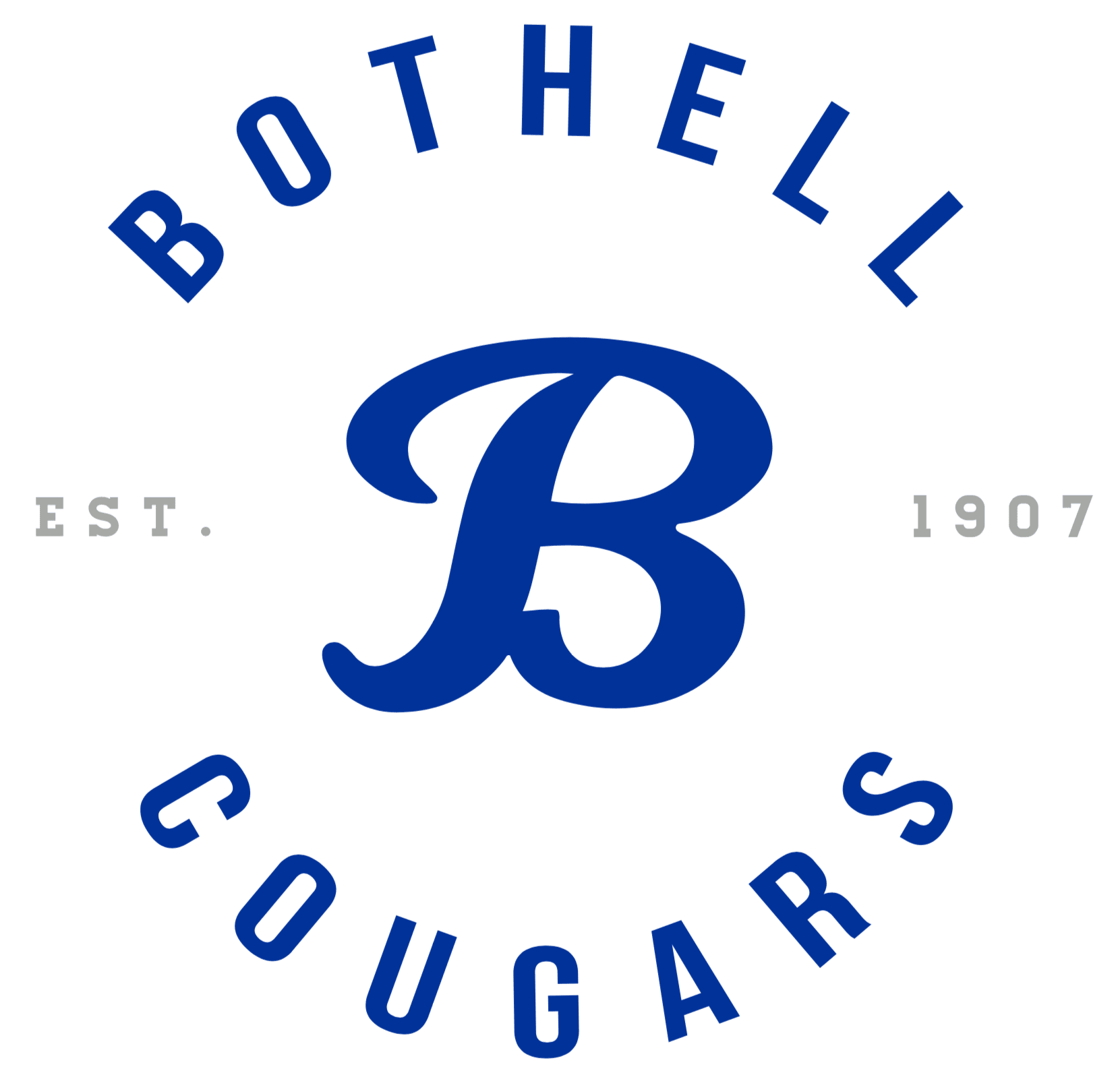 Cougar News
FEBRUARY 2021
From Principal Price
Welcome to the 2nd semester of the 2020-2021 school year!
Students have settled into their schedules after the first few weeks of the new semester and are focused toward a path to the end of the school year in June. There is a lot going on in February with Black History Month, online course registration for next school year, and planning for the graduation of the Class of 2021.

As Dr. Reid shared in her Thursday Thoughts, you are encouraged to celebrate Black History Month with our staff and students. "The concept of Black History Month was created by Dr. Carter G. Woodson, a scholar, activist, author, and historian. He has come to be known as the 'Father of Black History' for his efforts to amplify the experiences, histories, and key contributions of Black peoples throughout American history. You can read Woodson's full biography here."
In an effort to open our students and staff to Black History Month, we are highlighting figures in history beyond some of our more recognized leaders like Martin Luther King, Jr. each day during our morning announcements. Here are a few we'll introduce: David Ruggles, Ella Baker, Fred Hampton, and Marian Wright Edelman. In the same vein, the staff has also engaged in professional development. Our building's Racial and Educational Justice committee developed a multi-media study to engage in conversation. Here were some of the titles we watched, listened to, and read: "13th," "White Fragility," "So You Want to Talk about Race," "Waiting Game," and "Uncomfortable Conversations with a Black Man." Together, we found great insights from the work and the dialogue among each other as we work to learn more about our students and colleagues of color.
For our students, staff have been given a Word of the Week to start conversations and engage with them at their level. As a committee, we brainstormed ways to work with teenagers at entry level points, more advanced levels, and for some classes with a high level of trust and interest in their class, a deeper dive. Please know, like our kids, we are all at different phases of learning with these terms, and some teachers are more comfortable with guiding these conversations than others. To that end, our aspiration is to start the conversations and hope our students are exposed at some level. If you want to engage with your children in these conversations at home, here are some of the words and phrases we've encouraged teachers to discuss:
Empathy
Acceptance vs. tolerance
Community
Microaggression
Honor
Diversity
Inclusion
Enough
Justice
Tradition
Intersectionality
Vulnerable
Assimilation
Implicit bias
During this time and always, let us celebrate the lived experiences, cultures, histories, backgrounds, and identities of our Black students and staff here at Bothell High School.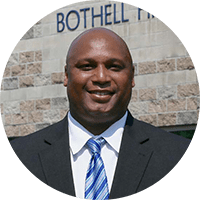 Sincerely,
Juan Price
Principal, Bothell High School
For Your Calendar:
Thursday, Feb. 11 at 6:30pm - AP/College in High School Night

A recording of this presentation will be linked on OUR WEBSITE after the presentation.

Feb. 15 - 19 - Mid-Winter Break - NO SCHOOL
Thursday, Feb. 25 at 6:30pm - Incoming Freshman Night: Welcome Class of 2025
Friday, Feb. 26 - Online Registration deadline for current 9-11 graders
The following is our typical weekly "bell schedule":

NC for F and P Grades Information for Northshore Families 2020-21
Northshore's secondary schools have been directed by a team of central office and education association leadership known as the Steering Committee to utilize new practices for grades for Semester 1 during the 2020-21 school year. These practices are intended for credit-bearing courses offered to 6-12 grade students. Students in the middle school taking Algebra, Geometry, Algebra II/Trigonometry, and World Language courses are enrolled in credit-bearing courses.
NC for F Grades Guidelines
Any student taking a high school credit-bearing class and whose work over the first semester resulted in an F grade has been given an NC grade on their Semester 1 report card. For students receiving NC grades, the following steps will be taken:
A meeting between a student taking a yearlong course and the teacher will take place prior to mid-winter break (February 12). During this meeting, a contract will be developed for rectifying the NC grade. These meetings will ideally be scheduled during teachers' scheduled Office Hours.
A meeting between a student who took a semester-long course, the previous teacher will take place prior to mid-winter break (February 12). During this meeting, a contract will be developed for rectifying the NC grade. These meetings will ideally be scheduled during teachers' scheduled Office Hours.
Students are expected to complete their contract work by the agreed upon date in the contract which is to be no later than the last day of the course.
Contracts may include, but are not limited to the following:
Extensions of time to complete assignments/assessments from Semester 1.
Opportunities to demonstrate mastery of a standard/standards from Semester 1.
Retrieving credit of the Semester 1 grade based on Semester 2 work.
Extended learning projects that incorporate both Semester 1 and Semester 2 concepts.
The above is not an exhaustive list; teachers and students may develop other remedies.
If a student withdraws from Northshore, the NC will be changed to an F in an effort to provide the student with a broader range of credit retrieval options in their new school system.
If a student moves within Northshore during the second semester, the student's previous teacher(s) will be contacted for information and the student's new school will make any necessary adjustments to the original contract.
NOTE: Washington State History is a graduation requirement, but is not a credit-bearing course; therefore the NC option is not available for this course.
P Grades Guidelines
Students in high school may opt for a P grade in place of an A, B, C, or D grade. This process will be applied after the final grading window, and is to be initiated by the student. Students who are considering a P grade must take the following steps:
Students will complete the BHS P Grade Request Google form to request a P in place of an A, B, C, or D grade. Students requesting a P grade must complete this form prior to March 5th. Students submissions are made when logged into their @apps.nsd.org account.
Students and their parent/guardian will have a conversation with their counselor about the consequences of taking a P grade by March 26th.
Students wishing to take a P grade, along with their parent/guardian, must sign a Secondary Mark (Grade) Change form. Doing so will confirm the student's choice and understanding of the implications on their transcript. The form will be provided at the time of consultation and must be signed and submitted at the meeting with their counselor.
P grades are not intended for any middle school student. Middle school students taking high school credit-bearing courses have options for how or whether those courses will appear on their transcript. If middle school students do not want the Semester 1 grade for any credit-bearing course to appear on their transcript, they should speak with their middle school counselor. These options may be adjusted up through the end of their Junior year in high school.
P grades may affect post-secondary college or university applications. It is important to understand how P grades are viewed by colleges and universities, and how these institutions may act if a P grade is on a high school transcript. The counseling team will advise students to check with their future college or university if they have questions about P grades on transcripts.
Tap HERE for the District Grading Policy, including percentages, alpha marks,
and GPA Scales
The counseling team has researched the following information regarding NCAA Eligibility and inquired with many colleges/universities in the state of Washington and out-of-state colleges/universities.
The below excerpt from the University of Washington best summarizes the feedback received so far by the counseling team in regards to P grades on high school transcripts.
From the NCAA: How will the Eligibility Center approach high schools that issue Pass/Fail grades in 2020-21?
 For NCAA-approved core courses completed in 2020-21 that have been issued a grade of Pass, the 
Eligibility Center will apply the credit earned in these courses toward the core-course requirement in 
the student's certification. If the student's core-course GPA would increase by assigning a value of 
2.300, this value will be assigned to the Passed courses. However, if the student's core-course GPA 
would decrease by including the 2.300 value for Passed courses, the student's core-course GPA will
 be calculated based only on courses with assigned letter grades from previous terms (credit from
 these courses will still be applied toward the student's core-course requirements). 
Note: This policy will apply to students from all grade levels (e.g., freshmen, sophomores) who
 successfully complete NCAA-approved pass/fail core courses in 2020-21.
From Univ. of Washington: "If a school changes the grading scale to Pass/No Pass, Credit/No Credit or A/Incomplete, this will not impact a student's admissibility to the University of Washington. The holistic review will be able to accommodate all of the various grading policies that school districts implement in a way that neither advantages nor disadvantages any applicant. 
Educators, if your school is able, we recommend designating the change on the transcript so the Office of Admissions is aware when reviewing final transcripts."
 Does the UW convert a P to a B grade (3.0)? "
The UW does not change a 'Pass' to a B grade (3.0) and a P does not impact the cumulative GPA in our holistic review."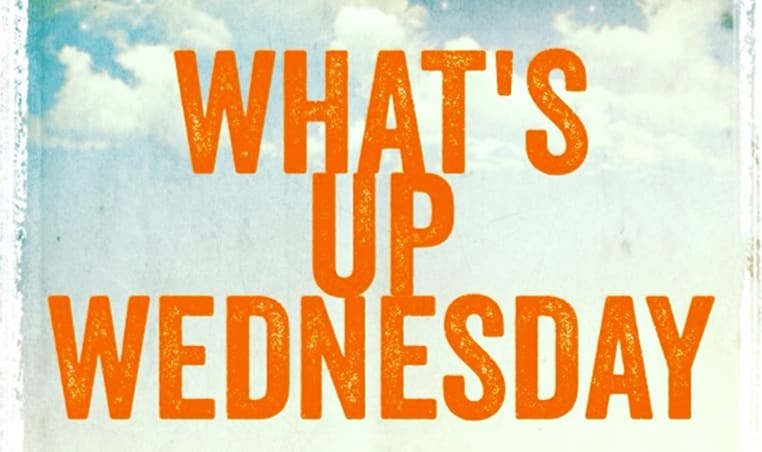 WEDNESDAY RESOURCES
Keep in mind, we have all kinds of resources to help students on Wednesdays when they are involved in async learning. The button below will take you to our website where you can access tutoring, teacher office hours, counseling appointments, and more.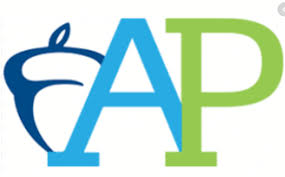 College Board has updated its testing timeline for AP Exams. Please click the button below for the most recent dates and processes.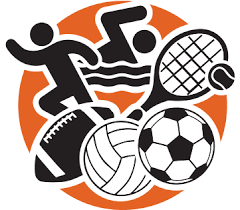 SPRING SPORTS - 2021
Message from YONNI MILLS, Athletic Director
Dear Bothell High School Community,
The Athletic Department is pleased to announce modified workout sessions for student-athletes starting in person starting 2-15-21. Registration and general information are outlined below. We are using the guidelines set forth by Washington State Department of Health, King County, and WIAA, with the main goal of providing connection and bringing student athletes together in a safe manner. The specific guidelines along with other resources are included at the end of this message. Please understand these workout sessions are NOT a practice. Student athletes will be outdoors only, participating in small group conditioning, led by a coach. There will be no equipment used or shared in the first week. As with any out-of-season athletics, especially during a pandemic, this is optional for coaches and athletes and many programs may not participate. The coach of your sport will reach out to see what your interest is in participating. If your coach does not reach out it means that coach will not be participating in the conditioning sessions before season one.
Requirements to Participate – Registration and Physical
If you have not yet registered for the 2020-21 sports season, please do so through Final Forms. If you are having issues with Final Forms reach out to Yonni Mills at ymills@nsd.org. Here's what we will need from athletes before they will be permitted to participate.
Complete all required registration documents on Final Forms after choosing your specific sport. This will include a current physical (a physical is good for two years from the date of exam and needs to be valid through the entire season) and COVID Waiver Form. If you have already registered for a sport, you will still need to login and complete this COVID Waiver form.
An athlete must have a minimum of six classes each term. Fewer than six classes results in ineligibility. The exception is current seniors on track to graduate who can have five classes this spring.
There are no fees, expenses, or a requirement for students purchase an ASB card to participate in modified workout sessions.
Only the parent account can choose sports and activities, but students have required forms as well.
Weekly COVID-19 testing will be mandatory for coaches and athletes to participate. Testing will take place at the high school on Wednesday evenings from 6:00pm – 9:00pm. If you miss the testing you will not be able to participate until you complete the testing the following week or are able to provide recent proof of a negative test (This alternative option requires the student contact Yonni Mills to discuss). Complete testing details, including mandatory release forms requiring parent/guardian signature, will be coming shortly.
Once registered in Final Forms, you may expect an email via Final Forms from your coach, with instructions and information.
General Information
Athletes will have their temperature checked and will have completed symptom screening questions before they can go to their pod location. Any athlete with a temperature greater than 100.3F and/or who says "yes" to any of the symptom screening questions will be sent home and parents will be notified.
Hand sanitizer will be at all sites for athletes and coaches as they enter and exit the facility.
Masks are required for athletes/participants and are always to be worn. Participants must provide their own mask.
Coaches and athletes will be socially distanced (at least 6 ft) and working in small pods, not exceeding 6 athletes per pod.
Coaches will be contacting the athletes who are registered for their sport to make sure they intend to take part in these conditioning sessions before they assign them to a pod. If you do not intend to participate in the conditioning session, you do not need to withdraw from the group, but you should notify your coach.

Attendance will be taken in Final Forms by the coaches so that notifications can be sent to parents if your student does not show up.

Student athletes must bring their own water and water bottle.
Locker rooms will not be available and athletes should show up ready to work out. Weather is unpredictable this time of year and we will be outside. Please dress appropriately for the weather.
This is an OPTIONAL activity for coaches and athletes and is not required for athletes to participate in the regular season.
Once workout session is completed, student athletes must leave the facility immediately.
CONGRATULATIONS to our BHS Athletes!
Meet four outstanding students who've committed to playing college sports next year
MALIK SAID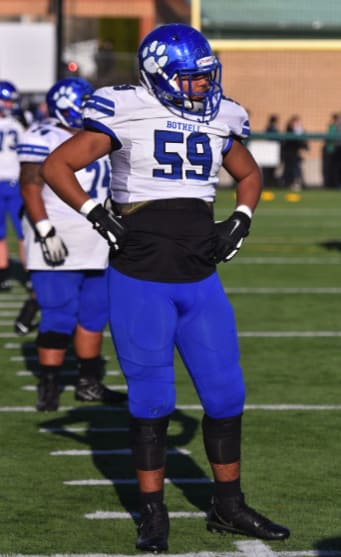 Malik Said has committed and signed with Montana Tech. Malik is a double sport athlete at BHS - basketball and football. According to Head FB Coach Bainter, Montana Tech is a great fit for Malik. He was a defensive lineman and played both sides of the ball. Malik is excited about Montana Tech and had this to say about his choice:
"I chose Montana Tech because it was the best option for me and my future. Montana Tech is a great school and getting a computer science degree out of there actually holds weight to lead me to endless opportunities. I loved the change of scenery and the coaching staff is great!"
Best of luck as you move into the collegiate world of sports Malik!!
KATIE FODGE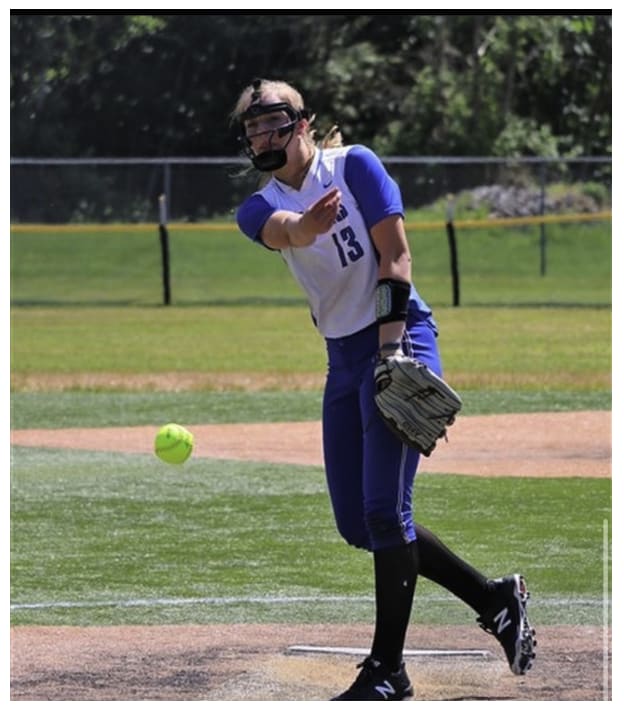 KATIE FODGE has committed to Bellevue College for the fall playing fastpitch softball.
Katie chose to continue her athletic and academic career at Bellevue College for many reasons. "One of them being that I get along with the coaches so well. I also love the environment of the campus and the team. I am super excited for the opportunity to continue playing the sport I love." Coach Miller had this to say about her: "Katie Fodge has been on the Varsity Fastpitch Softball team all four years. She has led the team in home runs and RBI's every year. She also led the team in innings pitched in 2019. When she is not hitting home runs or pitching, she is an incredible Center Fielder with tremendous range and speed. Bellevue College is not only getting an extraordinary student/athlete but even a greater person, and I cannot wait to watch her at the next level." We echo Coach Miller and wish you all the best Katie!
GABE JOHNSON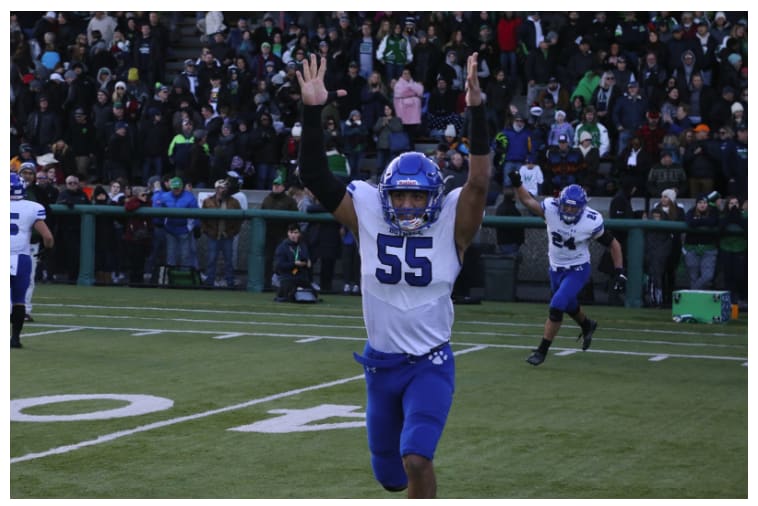 Gabe Johnson has committed to playing football at Eastern Washington Universityin the fall. We'll be watching this Cougar as he morphs into an Eagle! Gabe made his decision for some solid reasons: it's pretty close to home; great academic program for 'after sports' years; LOVES the coaching staff; a winning program! Coach Bainter had this to say about Gabe, "Gabe is a 3-year starter as a defensive end and has an uncanny ability to get to the quarterback quickly. He has the ability to compete for playing time early in his college career. I think Eastern is a great fit for Gabe!" We have no doubt Gabe will make BHS proud!
HANNAH CECIL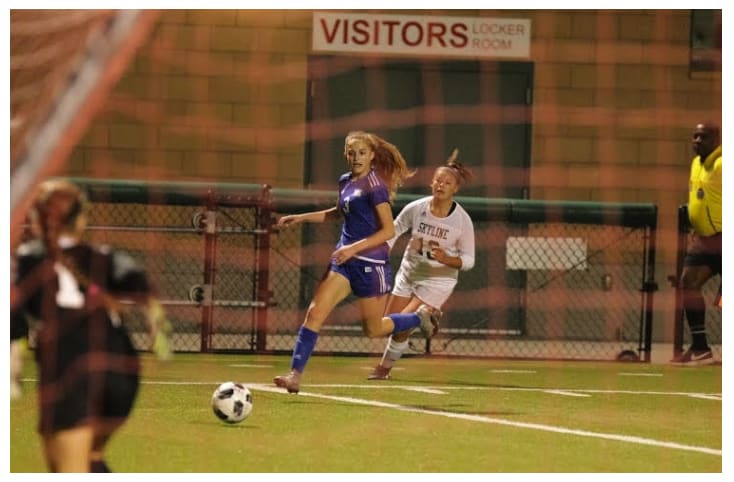 Hannah Cecil has committed to Pacific Lutheran University to play soccer next year. "I chose PLU because of the community feel, great soccer environment, and high academic standards," says Hannah. Her coach is thrilled for her as you can tell from his remarks: "Hannah Cecil is a person who any coach hopes to have on their team. She is a leader, a workhorse, a teammate, and a friend for everyone around her. PLU is lucky to get a player like Hannah who puts in the work when nobody is looking, leads by example when everyone is looking, and goes the extra mile when the team needs her.Congratulations to Hannah on this awesome achievement, and I wish her nothing but the best in this upcoming journey."Congratulations Hannah!
And... CONGRATULATIONS go out to outstanding BHS Musicians!
The following students have achieved success despite the challenges of remote music
ALL NATIONAL MUSICIANS
Julia Fung, NAfME All-National Orchestra-Oboe

Skylar McDavid, NAfME All-National Band-Trombone
ALL NW MUSICIANS
Jackson Connelly,NAfME All-Northwest Band-Trumpet

Julia Fung, NAfME All-Northwest Orchestra-Oboe

Skylar McDavid, NAfME All-Northwest Band-Trombone

Alice Standley, NAfME All-Northwest Orchestra-Percussion

Claire Li, NAfME All-Northwest Orchestra-Violin

Alexander Metzger,NAfME All-Northwest Orchestra-Violin

Annie Song, NAfME All-Northwest Orchestra-Violin
ALL STATE MUSICIANS
Cameron Berry, 2021 WMEA All-State Concert Band-Trumpet

Hayden Bewley, 2021 WMEA All-State Orchestra-Trombone

Alexander Inghilterra, 2021 WMEA All-State Concert Band-Bb Soprano Clarinet

Michelle Li, 2021 WMEA All-State Orchestra-Bb Soprano Clarinet

Akemi Ozoa, 2021 WMEA All-State Concert Band-Bassoon

Alisa Coyne, WMEA All-State Orchestra-Violin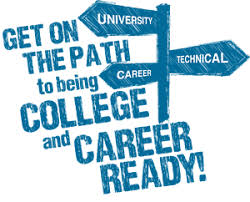 NACAC Virtual College Fairs
The NACAC (National Association for College Admission Counseling) is offering several virtual college fairs this Spring. More than 100,000 students and families signed up for NACAC virtual fairs this past fall. Students give them an enthusiastic "thumbs up" because it's so easy to drop in on live Zoom sessions offered by hundreds of colleges on a single day. Students may attend as many fairs as they wish! Click Spring 2021 Schedule to see a list of colleges that will share information about their programs, majors, financial aid, and more on each fair date. Additional colleges will be added throughout the Spring. Four of these events are smaller Focus Fairs and are designed for students with special interests or residing in specific regions:
STEM (Mar. 7)
Performing & Visual Arts (Mar. 16)
Western US (Apr. 10)
Southeastern US (Apr. 20)
Register for free at virtualcollegefairs.org.
REMINDER: FEBRUARY 15 DEADLINE!
The Scholarship Foundation of Northshore application is DUE FEBRUARY 15th, 2021. All students who plan to attend a college or university in the Fall are encouraged to apply. The Scholarship Foundation of Northshore offers scholarships for Northshore School District students only.
If you are looking for more scholarships, please go to the BHS website where we post a list of exciting scholarship opportunities every month.
Choose: Counseling/College Readiness/Monthly Scholarships
BHS Counseling/College Readiness
If you have any questions, please contact BJ Dawson at bdawson@nsd.org or ask your BHS counselor.
2021-22 Satellite/WANIC Course & Application Information
Online registration information for these Career and College Readiness courses is now available on our website at the link below. The online Satellite Application deadline is February 26, 2021! Please visit the website for everything you need to know.
https://bothell.nsd.org/counseling/satellite-and-wanic-information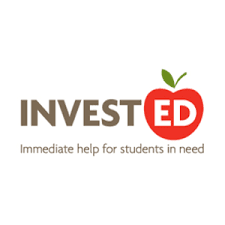 InvestED is a 501 (c) (3) organization that provides funding to support the efforts of secondary schools throughout Washington State. They partner with 660 schools and assist more than 16,500 students with small amounts of short-term, item-specific, need-based funding – items such as shoes, coats, glasses, sports equipment, and academic fees. Their mission is to provide immediate help for students in need. Their goal is to encourage students to stay in school, return to school, or get involved within their learning community. You can help students in the BHS learning community by adopting BHS in InvestED's "Adopt a School" Program.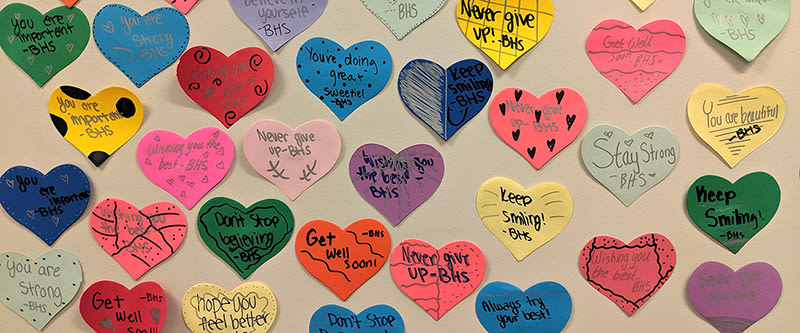 NOTES FROM THE NURSES
IMPORTANT REMINDER
If you have been notified your student is missing immunizations or if your student has a life threatening condition and you have not turned in the proper paperwork your student MAY NOT participate in athletics, return to campus activities, or participate in graduation activities. If you are unsure of your student status, please contact the school nurses: Deanna Wilson or Ari Katir.
3 Reasons We Must Continue COVID-19
Protective Measures After Vaccination
The vaccine doesn't guarantee complete immunity. Moderna and Pfizer vaccines have been found to provide up to 95% immunity against COVID-19. That means there is still a small chance you could get infected. You need to continue to protect yourself and wearing a mask can limit your exposure to the virus.
You might infect others with COVID-19
It's unclear whether or not people who receive the COVID-19 vaccine have the ability to spread the virus to others. Researchers are now studying whether the vaccines prevent asymptomatic transmission of the virus. If you've been vaccinated, it may be possible for enough of the virus to be present in your nose or mouth for you to unknowingly spread it to those around you, even if you don't experience symptoms. Until researchers confirm this doesn't happen, wearing a mask helps you protect the people in your community who haven't received the vaccine yet.
"Herd immunity" will take time to achieve
For herd immunity to help stop the spread of COVID-19, enough people have to become immune (through vaccination) to the virus that causes it. It's unknown at the moment what percentage of the population would need to get vaccinated to limit the spread of the virus this way. Some experts believe herd immunity may be achieved if 60-70% of the population is vaccinated. Others suggest an even higher percentage (as much as 90%) of people would need to be vaccinated for herd immunity to have an effect.
Currently, only a small percentage of King County residents have received at least one dose of the COVID-19 vaccine, so we have a long way to go before our communities will reach herd immunity.
Until we achieve that milestone, it's important we all continue to take steps to protect one another:
Wear a mask over your nose and mouth when you're around people from outside your household
Stay at least 6 feet away from people who aren't from your household
Limit the time you spend in indoor spaces, especially poorly ventilated areas
Avoid crowds and close contact with people from outside your household
Wash your hands often with soap and water, or use hand sanitizer
Build. Belong. Become. Bothell.
Bothell High School | 9130 NE 180th Street, Bothell, WA 98011