Principal Newsletter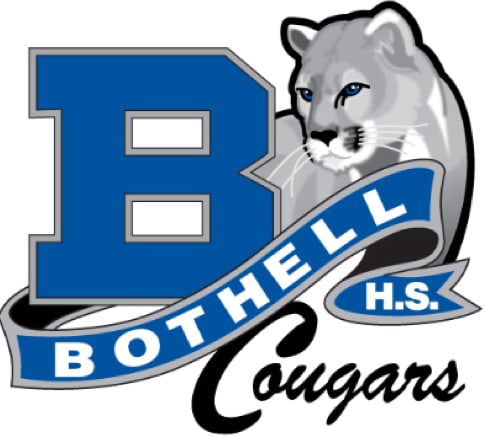 Cougar News
February 2020
From Principal Price
Welcome to the 2nd semester of the 2019-2020 school year! Students have settled in to their schedules for this semester and are focused toward a path to the end of the school year in June. There is a lot going on in the next few months with regards to online registration for next school year (February & March), SBAC testing (April & May), AP Testing (May 4th - 15th), Graduation (June) to keep you apprised of as we progress through the spring.
Tips from the Principal
One thing we often see our students give up when they get deep into school work, is reading just for the pleasure of reading. High schoolers spend so much time reading to learn, they often forgo extracurricular reading. It can be a welcome break from school pressure, it exposes your teen to new words and broadens their knowledge base, helping them to do better in all subjects. Here are a few ways to help them develop a reading habit for pleasure:
Find time - Encourage your teen to look for pockets of time and chat with them about the benefits of reading for fun. Reading something light (a car magazine or an editorial in a newspaper) may help them relax at bedtime.
Stock up - Having reading material around the house makes it more likely your teen will pick something up. Let them fill the house with books from the library, magazines from the supermarket, poetry, whatever might strike them.
Read together - Show your teenager how much fun reading can be by letting them see you do it, too. Read next to them on the couch or mention interesting newspaper/magazine articles, and ask them what they are reading. You could even pass books/magazine articles on to them.
Enjoy your upcoming winter break - maybe with some enjoyable reading of your own! Stay safe and you'll hear more from me in March when I'll start talking to you about what to expect as we head into Spring!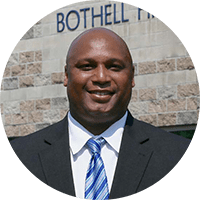 Sincerely,
Juan Price
Principal, Bothell High School
---
For Your Calendar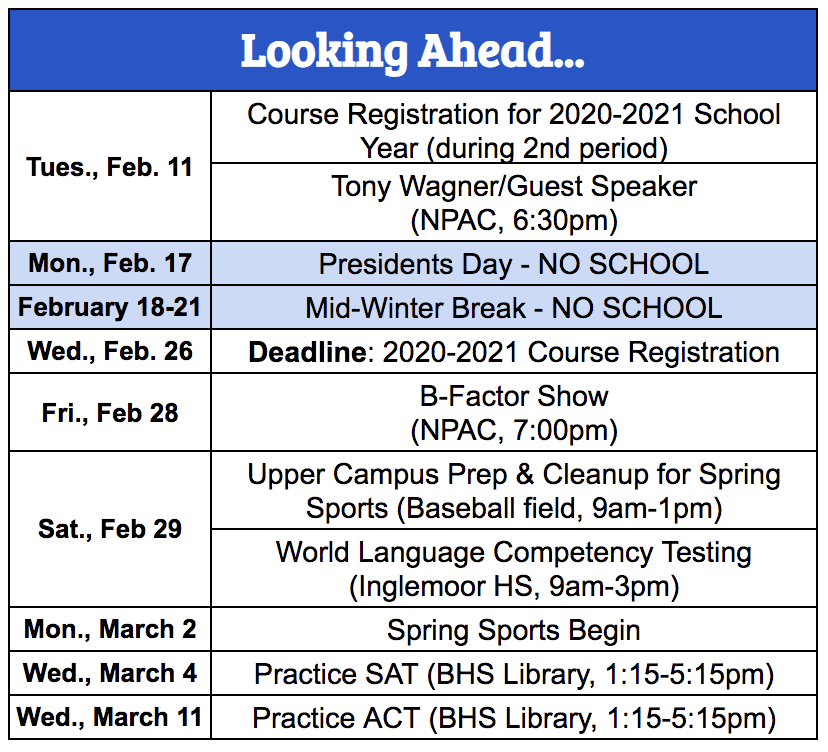 ---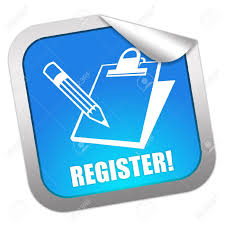 This is an important time of year for our underclassmen - COURSE REGISTRATION is here.
BHS has been working diligently to prepare for 2020-2021 course registration. Registration for next year's classes will be completed by students online through StudentVUE.
Online course registration materials and instructions will be distributed to students during their 2nd period classes on Tuesday, February 11th, and must be completed by Wednesday, February 26th. Students will need to return their paper course registration worksheets to their 2nd period teachers that day.

The 2020-2021 Course Description Catalog is available online now HERE. The online registration instructional video presented to students will also be available on the BHS website.
Counselors will meet one-on-one with each of their students to review 4-year personal education plans, post-secondary plans, and 2020-2021 course requests between February 27th and March 27th.

Please note the master schedule of courses developed for the 2020-2021 school year, along with corresponding staffing decisions, will be based on the course requests students make at this time; therefore, students are encouraged to process their choices and weigh all their options carefully before making final selections.
For a comprehensive explanation of dates, instructions, and class descriptions, click the button below.
For more comprehensive registration information, CLICK HERE.
---
BHS Cheer Rocked State!
Our Cougar Cheer team is the best in the Washington! These ladies won in style at the State Competition in Vancouver over the weekend. They hit their highest score ever!
Congrats Cougar Cheer!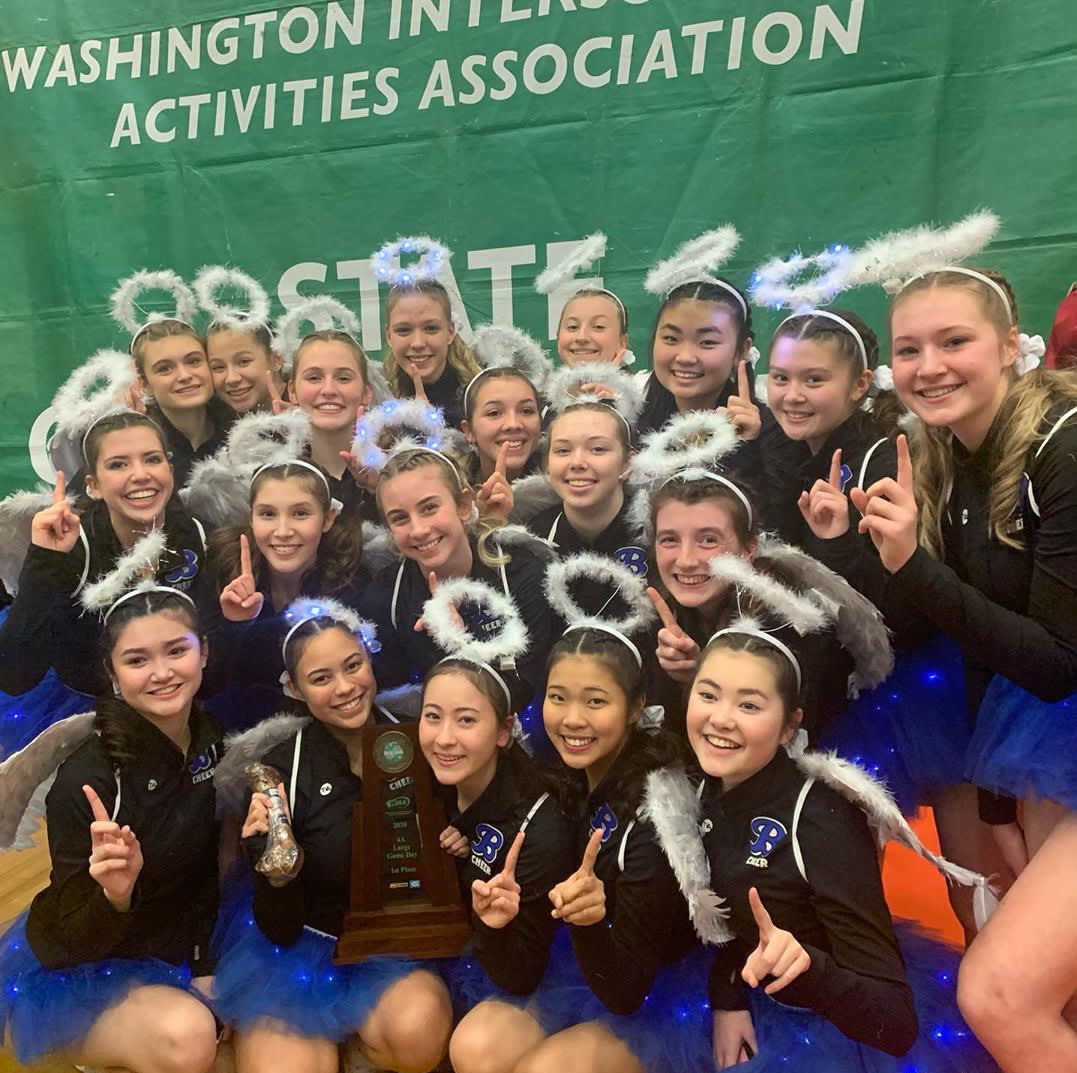 ---

World Language Competency Testing
DATE: Saturday, February 29th
TIME: Check-in @8:30am, Testing from 9:00am to 3:00pm
PLACE: Inglemoor High School
If your student is fluent in a language other than English, this is an opportunity to participate in World Language Competency Testing here in the Northshore School District. Students who can read, write, listen, and speak a language other than English to earn up to four competency credits and/or the Seal of Biliteracy designation on their high school transcript.
More detailed information about the test and earning credits can be found on the World Language Competency website It's easy to find the WLCT website. CLICK HERE, or from the district main page: Click on In Our Schools / Assessment / World Language Competency Test or use the shortcut URL www.nsd.org/wlct For any questions, parents, guardians, and students should refer to the website or email wlcompetency@nsd.org for support.
---
Congratulations to our fabulous FBLA chapter who rocked Regionals!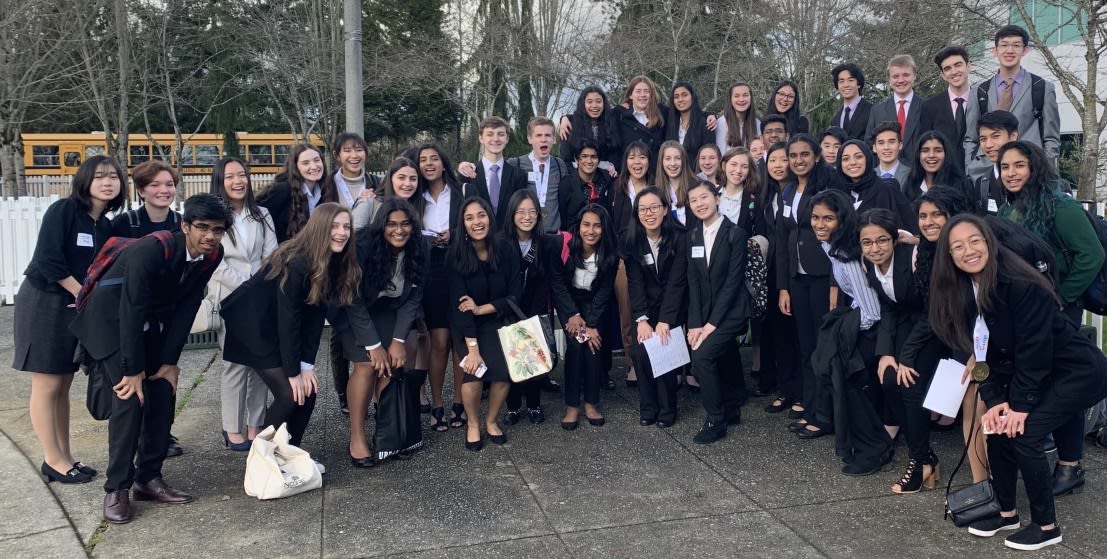 Of the 50 BHS students who participated, more than half placed in the top six of their events, qualifying them to compete at State. What's more, most of our winners were underclassmen!
Meet our five first place winners (l. to r.): Tara Duong (soph) - Intro to Business Procedures, Reece Williams (soph) - Global Business, Marlo Duong (senior) - Journalism, Kylie Neal (soph) - Intro to Financial Math, and Keane Sabale (soph) - Accounting 1.
Well done Cougars!
---
We Also Have BHS Athletes to Congratulate!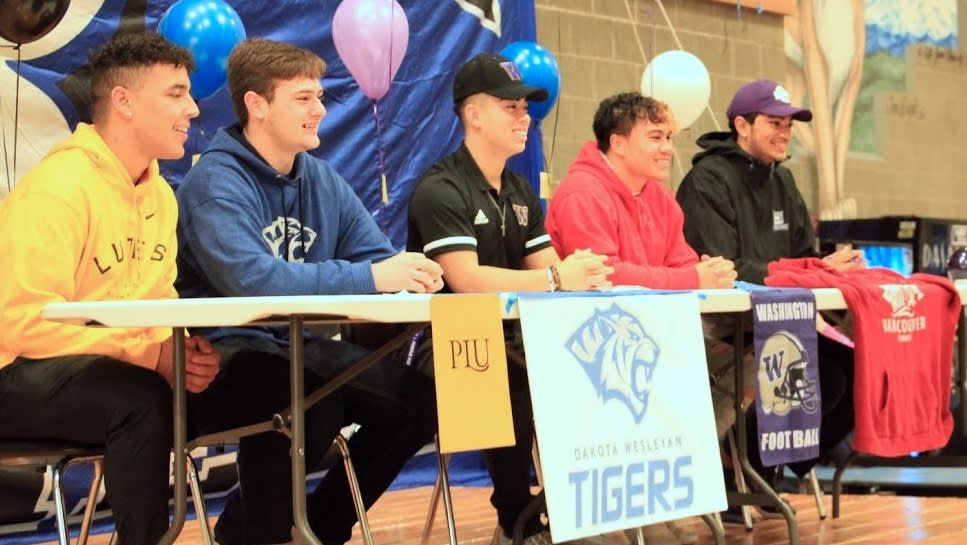 Bothell High is proud to announce we had five student athletes commit to continuing their football careers in the next phase of their lives. These guys were honored in the Commons on Friday, February 7th.
(l. to r.) Chris Bailey, Pacific Lutheran; Trent Suckut, Dakota Wesleyan; Christian Galvan, University of Washington; Tala Tevaga, Simon Fraser University (British Columbia); and Jordyn Turner, Weber State University.
---
From our SRO, Officer Garrett Ware:
Notes about Lockdown Drills and Vaping.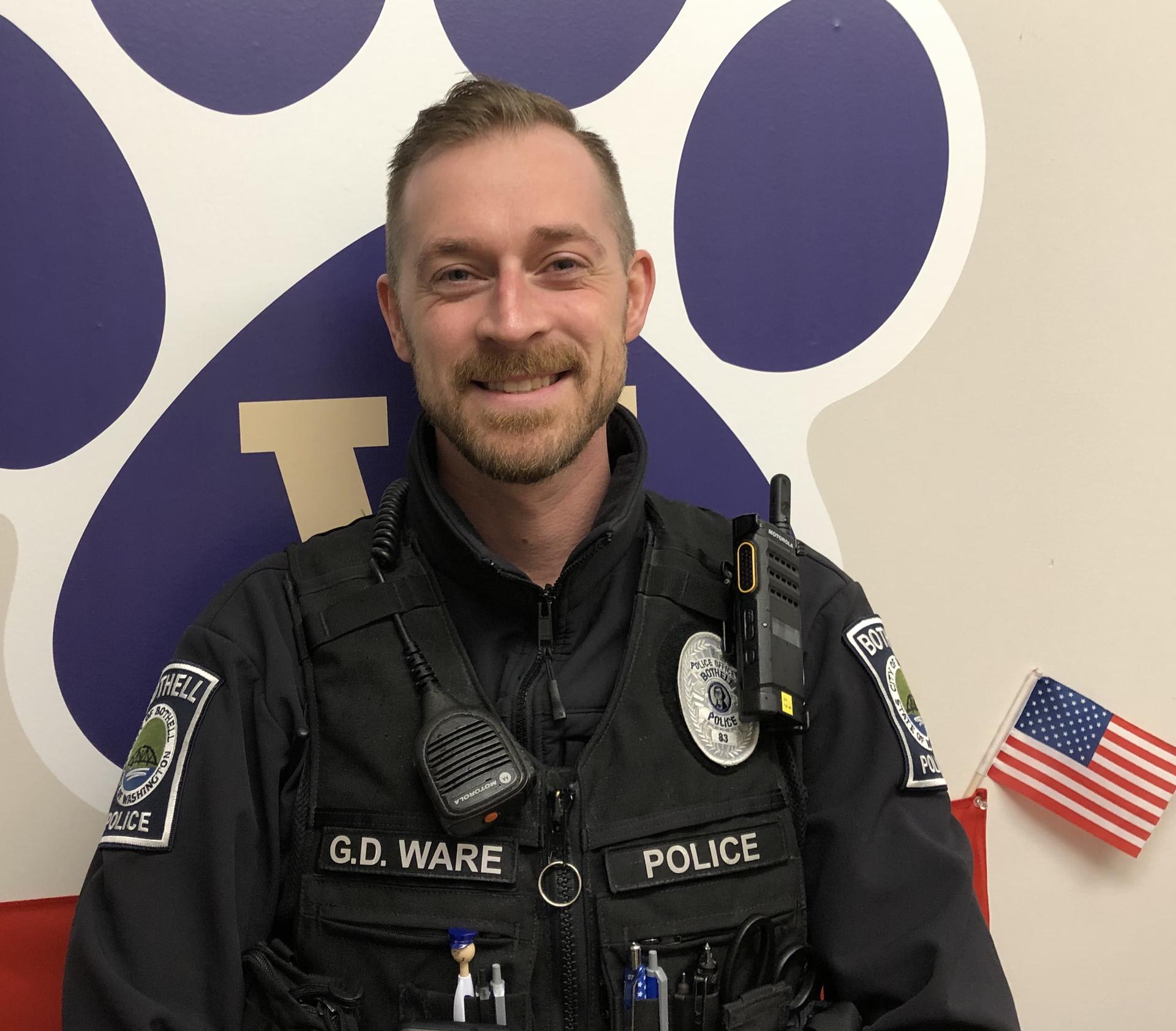 TOBACCO and VAPE PRODUCTS

The legal age to buy tobacco has changed from 18 to 21. Washington is the last state on the West Coast to raise its minimum legal age to purchase tobacco and vapor products.
RCW 70.155.080 Purchasing, possessing of tobacco products under the legal age - $103 Civil Infraction.
As a reminder of our policies on the Bothell High School campus: all Northshore School District properties are tobacco, drug, & weapon free properties, including chewing tobacco & all Vape products. Per BHS Student Rights & Responsibilities handbook, progressive discipline will be assigned.

LOCKDOWN DRILLS

Please take some time to talk with your student about drills that we have on campus.
Go over how they would react in an active threat type situation and discuss "what if" scenarios. Run – Hide – Fight.
As always, I welcome any student in my office to talk about drills, laws, their rights, scenarios, incidents, or any other concerning topic
---
Does your student need a little extra help with classes?
We have several departments offering additional academic support and all you have to do is drop in - no appointment necessary!
If you need general homework help, visit the Counseling Center on early-release Wednesdays (1:10-2:30). BHS staff is there and ready to dig in to the challenging stuff with you! Math, science, social studies, English, Spanish - bring it on!
Math teachers are available on Mondays after school between 2:45 and 3:45. Meet in Room 335.
Science teachers can help on Tuesdays after school, also 2:45 to 3:45. Dip in to Room 305 for Biology help, Room 312 for Physics help.
American Sign Language help is on Thursdays after school from 2:45 to 3:15. That's in the Language Building Room 112.
For our ELL students: Ms. Lazo is here every day after school to support any of your ELL/Spanish needs, including projects. She's in Room 760 Monday through Friday.
Spring 2020 Smarter Balanced Testing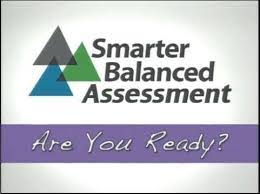 All sophomores and some juniors will be taking the English/Language Arts and Math Smarter Balanced Tests this spring during their regularly scheduled English and Math classes. Passing these tests demonstrates that students have met standard in English and Math.
All juniors will be taking the Washington Comprehensive Assessment in Science during their regularly scheduled U.S. History classes.
If you have any questions, please email Carolyn Urrutia, BHS Librarian and State Testing Coordinator at currutia@nsd.org.
Test Dates:
ELA Part I: Wednesday, April 15; Thursday, April 16; and Friday, April 17
Make up: Monday, April 20
ELA Part II: Wednesday, April 22nd; Thursday, April 23rd; and Friday, April 24
Make up: Monday, April 27
Math Part I: Tuesday, May 19; Wednesday, May 20th; and Thursday, May 21
Make up: Tuesday, May 26
Math Part II: Wednesday, May 27; Thursday, May 28; and Friday, May 29
Make up: Monday, June 1
WCAS (Science): Wednesday, June 3; Thursday, June 4; and Friday, June 5

Dear Northshore Families,
We have an update on the novel coronavirus from Public Health Seattle & King County.
At the end of January, our public health partners provided guidance to schools regarding best practices for responding to 2019 novel coronavirus (2019-nCoV), based on the latest guidance from the U.S. Centers for Disease Control and Prevention (CDC). This guidance has since changed. The U.S. Centers for Disease Control and Prevention is recommending that all travelers from China (including school students, staff and volunteers) arriving in the U.S. AFTER February 2, 2020, at 2 pm, stay at home away from others and monitor their health for 14 days. This measure was put in place because of the increasing number of cases of 2019-nCoV in China.
There is no recommendation for individuals arriving before this time, and showing no symptoms upon arrival, to restrict their activities. All travelers from China arriving BEFORE February 2, 2020, at 2 pm, can continue to attend school and should take the following steps:
Watch for any changes in your health for 14 days after leaving China.
If you get a fever or develop a cough or difficulty breathing during this 14-day period, avoid contact with others. Call your doctor or healthcare provider to tell them about your symptoms and your recent travel.
When we spoke with Public Health Seattle & King County recently, they informed us that we continue to have one single case in Washington, although there are about a dozen in the United States. While Illinois has confirmed a case of human-to-human transmission, there is no evidence of the virus currently spreading in Washington.
Public Health Seattle & King County also provided two important reminders:
As this is our regular flu season, if your student is exhibiting flu-like symptoms, they should remain at home.
The risk of 2019-nCoV is not at all connected with race, ethnicity or nationality. Stigma will not help to fight the illness. Sharing accurate information during a time of heightened concern is one of the best things we can all do to keep rumor and misinformation from spreading.
Our staff will continue to follow guidelines and directives as set forth by our public health partners at the federal, state and county levels. The Washington State Department of Health (WA DOH) has published this revised guidance for schools on their website. WA DOH will continue to update this webpage as new information becomes available.
At this time, the immediate risk of 2019-nCoV to the general public in Washington and the U.S. is considered to be low. As with any newly emerging infectious disease, knowledge evolves with time and recommendations are changing rapidly. Thank you for your patience during this evolving situation.
---
Hawaiian Luncheon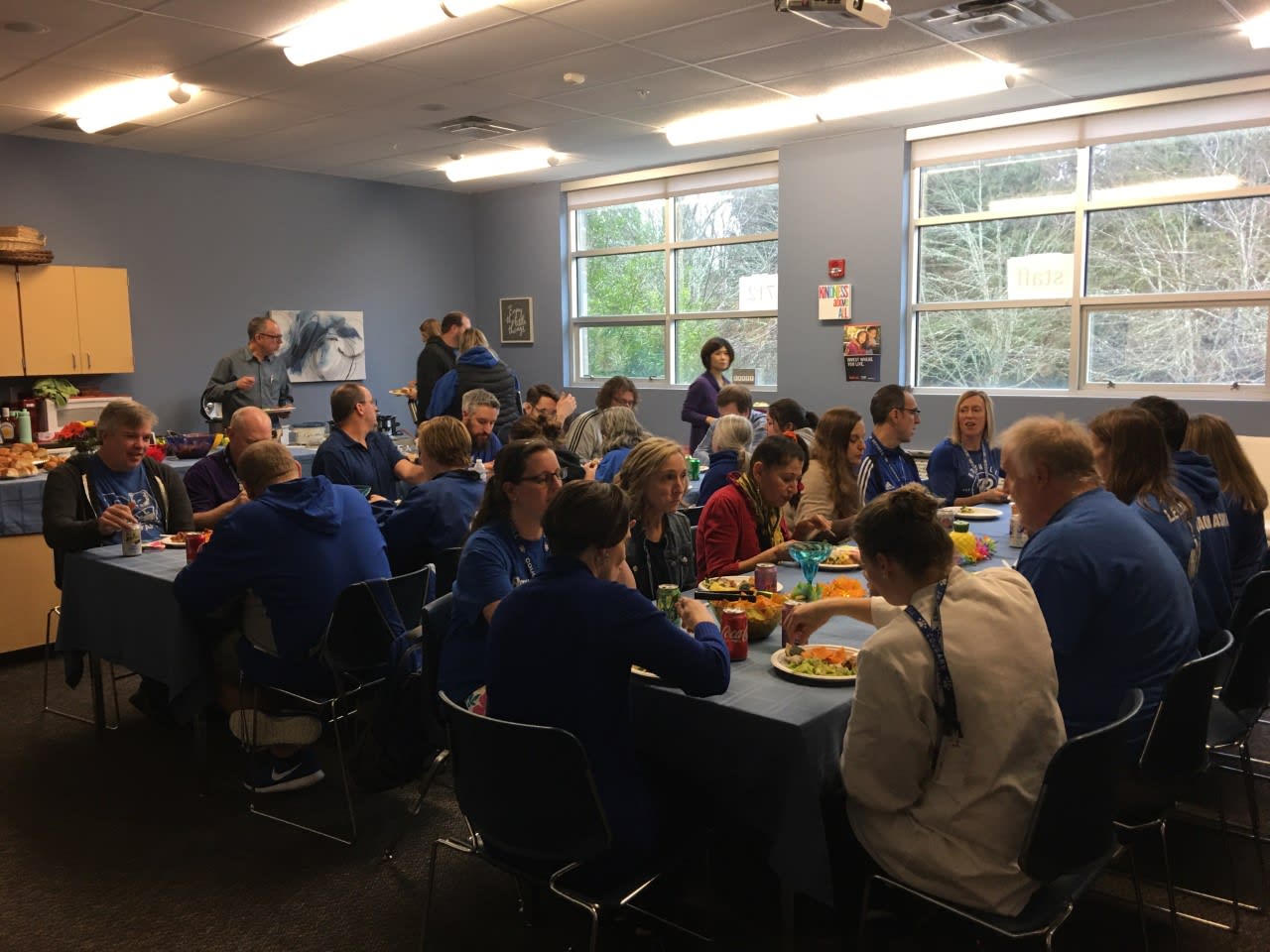 We were experiencing epic rains outside the Faculty Lounge, but inside it was ukulele music and a Hawaiian Luau! We were just missing the sun!
In late January, our PTSA spoiled us with a feast of pulled pork sliders, traditional macaroni salad, and tons of other sides and desserts! Our parents are amazing at providing gluten-free or soy-free options. And it's not very often you'll see us gathered in one place like this! It's enjoyable to have people take a mindful break in their day to strike up some conversation with colleagues often going in all different directions!
Once again - our staff extends our sincere thanks to the awesome PTSA of BHS!
---
PTSA
If you're ever interested in contributing to our fabulous monthly lunches, the PTSA would be grateful for you help!
Or, if you're looking for a way to be involved in your student's community here at the high school, the PTSA is a great way to pitch in. And, there are open board positions if you really want to make a difference!
HERE is our BHS PTSA website - take a look and get involved!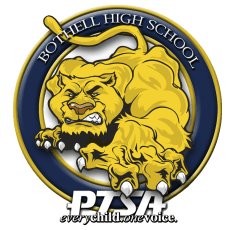 Build. Belong. Become. Bothell.
Bothell High School | 9130 NE 180th Street, Bothell, WA 98011