Principal Newsletter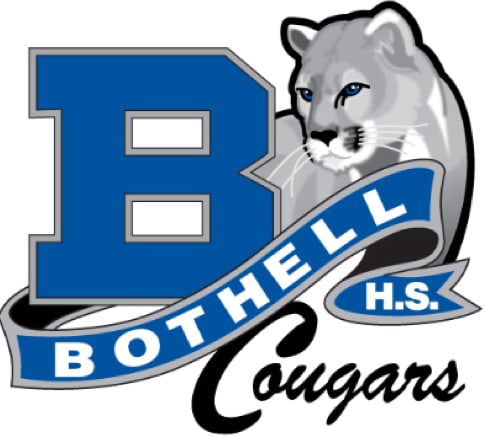 Cougar News
December 2019
Season's Greetings Cougar Community,
How quickly the school year and 2019 has flown by. It's a privilege and honor to serve as principal here at Bothell High School and I want to wish all of you a safe, restful, and enjoyable holiday season as this will be my last newsletter for 2019.
Collaboration. Communication. Creative problem-solving. Critical thinking. These four skills, known in some education circles as the 4Cs, are skills necessary for the future and the hallmarks of innovators. They are also skills utilized by coders. As Bothell High School looks toward the 2019 Hour of Code during the week of December 9-13, we're excited to engage our students in various Hour of Code activities as yet another example of how Northshore encourages innovation. This year, our school is excited to once again participate in the Hour of Code. When students engage in coding activities during the week of December 9, they are immediately curious about how a line of code causes a computer, bot, or robot to respond. Students will be participating in Hour of Code activities during their math classes the week of December 9th-13th. This curiosity motivates them to use creative problem-solving and critical thinking to think through the required logic related to a coding situation. Coding inherently involves trial and error, and students naturally begin to share their successes with others. Communicating about coding efforts with peers is the way students share what they learn and support one another as they work on coding projects.
It's been an exciting fall for our sports teams and we'll be honoring two of them at an upcoming Sports Assembly. Our Bothell High Girls Volleyball team has been named the WIAA Class 4A Academic State Champions for the season. The team GPA for the fall was 3.77 out of a possible 4.0, tops in Washington State among Volleyball Teams at the 4A Level. Then, we have our Varsity Football team who will be playing Camas High School for the 4A State Championship. This huge game is on Saturday, December 7th at 4:00 pm in Tacoma at Mt. Tahoma Stadium. The game will be aired live on KJR950 am radio. One perk of making it to State... the Seahawks invite your team to practice at the VMAC! These players had an amazing experience at the Hawks state-of-the-art facility on the shores of Lake Washington! Click HERE to see a few pictures of our KingCo Champs on the field!
Congratulations to our volleyball players and good luck to our football players!
As part of my monthly newsletter, my goal is to share research on best practices for parents of high school students. As a parent of a current high school student myself, I realize they're a unique group and I find the following information helpful in continuing to build positive relationships with them.
Handling Homework Challenges: Knowing how to do an assignment is only part of the equation when it comes to being productive at homework time. Share these strategies your teen can use to overcome common homework challenges:
Set up a system - In class, write assignments in your planner or make a to-do list on your phone as soon as the assignment is given. Before leaving school, check your planner or phone and pack up books and materials you need to complete assignments. When you complete an assignment, immediately slide them into the correct folder in your backpack so you can turn it in the next time you're in class.
Make homework time automatic - At the beginning of each week, create a homework schedule that takes into account other commitments you have (work, chores, etc). Whether it's 4pm every Monday or 7pm every Tuesday you set to do homework, this will develop into a habit which will become your routine.
Set timed goals for different subjects - For example, 30 minutes to read a chemistry chapter, one hour for a French project. Plan breaks, too. Before you know it, you are finished.
Wishing you peace, love, and laughter this season and throughout the coming year. Go Cougs!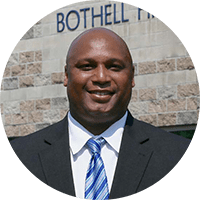 Sincerely,
Juan Price
Principal
Bothell High School
---
---
Follow Up News about our Nick of Time Heart Screening Event

Thank you to all the parents and community members who supported our November heart screenings with the Nick of Time Foundation. We had 134 volunteers on campus who helped screen 567 students from Bothell High School, other schools in our community, older siblings, and even a few of our younger staff members. This was the highest number of people the foundation has screened which shows just how much care and support for our youth there is in this area. All participants learned hands-only CPR and the importance of AEDs in our community.
By the end of the day, doctors had identified six young people who needed follow-up. We are so thankful they will be able to find the care they need and would have otherwise not known about without this event. The other 561 youth (and their families) go into the holiday season with the peace of mind they are heart healthy!
Thank you again to all the sponsors and staff who helped make this day happen. Special kudos to Elizabeth Cano, Nancy Murray, Yonni Mills, Dan Newell, Kathy Paulsen, and Wendy Wands for the behind-the-scenes organization and meetings to prepare for this day. Thank you to all our coaches who made an extra push with their student athletes; Sydney Fee for promotion and student support; Allison Enstrom for supporting the communication; all our wonderful Bothell High students who volunteered time and muscle to set-up and break down (especially C-Team Football!) and ASB kiddos who stayed late to help; our custodial staff who swept in when needed and left our gym whistle clean; Michelle Seals and our wonderful PTSA who jumped right in to organize food; community volunteers Craig and the Stryker crew and Demico, Niki, and Bothell Fire; our local vendors for feeding the team: Uncle Peteza's, Jimmy John's, Jersey Mike's, Costco, and Panera; and, our sponsors UW Center for Sports Cardiology, Alexander's Hope, Cardea Screen, Sonosite, the Physio Foundation, Cloud 9 Sports, ProStar Insurance and Real Estate, and SignUpSign Company.
---
FROM COUNSELING & CAREERS: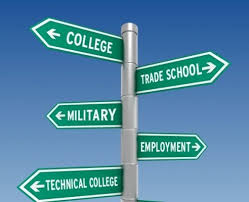 NEW ASVAB DATE! Due to a nationwide ASVAB network failure during the November 20th ASVAB, we have rescheduled it for December 18th. If your son or daughter is interested in taking the ASVAB to learn more about their strengths and what opportunities are available to them, please let Mr. Dawson (in counseling) know. The test can also be used to meet the state assessment graduation requirement. We are now offering the ASVAB after school on December 18th in the BHS Computer Lab just off the Library (and it's free).
Before you're scared off by the word ASVAB, know that 83% of students who took it in the past five years, weren't interested in joining the military and students don't have to send scores to the military or recruiters. Sign up for the test in Counseling with Mr. Dawson (or contact him at bdawson@nsd.org).
---
MEET OUR COUGARS OF THE MONTH!
From l. to r.: Cat Hartman, Tristan Parsons, Cameron Zundel, Lauren Culp, and Julio Salazar
THESE STUDENTS EXEMPLIFY THE VALUES WE EMBRACE AT BOTHELL HIGH SCHOOL.
HERE ARE SOME OF THE COMMENTS NOMINATING TEACHERS MADE ABOUT OUR OUTSTANDING COUGARS:
"... is always focused, interested and really trying to understand what is occurring in the world... is a joy to have in class."
"... always makes 6th period better... pushes in student's chairs without being told, helps others keep track of their things and is an overall calming presence in a class that's full of energy!"
"... has a great enthusiasm for mathematics that I witness on a daily basis... contributes regularly to class discussions and helps propel the class closer to understanding a complex concept... motivates others through his positive example."
"... is always willing to assist others... is very respectful... is earning one of the highest grades in my class so far."
Here's a comment from one teacher which could apply to so many of our busy students: "I wanted Lauren to know we see how hard she, and other students like her, are working. Lauren has zero period jazz band, is taking AP English, Biology, and CHS Precalculus, is on the varsity volleyball team, and often has marching band events or practices to attend after volleyball. I have no doubt her commitments are overwhelming at times and it is a struggle to stay caught up but Lauren shows up everyday and when she is struggling she makes time to see me outside of class and that commitment to her studies is not lost on me. So I want to say 'Well done Lauren, keep it up and I am proud of you'."
CONGRATULATIONS TO OUR HARDWORKING, ENGAGED, SMART STUDENTS! THEY WERE CELEBRATED AT A BREAKFAST EARLIER IN THE MONTH, PREPARED BY OUR SKILLED CULINARY ARTS STUDENTS. Reviews of the food? The kids said it was amazing!
---
NOTES FROM THE NURSE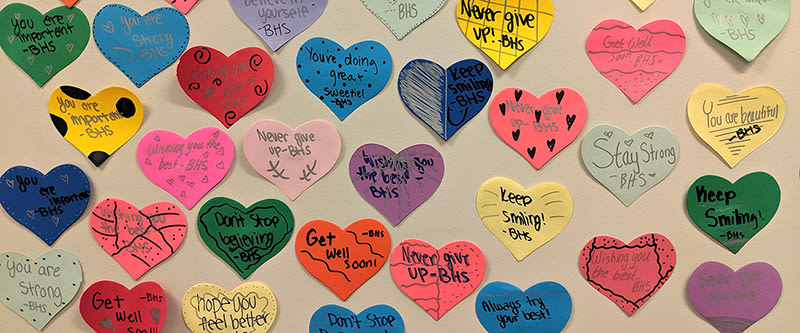 With the holidays here, the focus on health tends to take a back seat to eating the festive foods of the season. There are some things you can do so when you start 2020, it's not going to be five pounds heavier than you are now! And you'll feel better. Here's some advice from our nurse, Deanna Wilson.
COMMON NUTRITION PITFALLS
1. Drinking Too Many Sweetened Beverages
Often what we interpret as signs of hunger may really be signs of thirst.
Fluids play a vital role in our daily nutrition, but beverages like coffee drinks, energy drinks, sport drinks, juices, bottled iced teas, and pop can add a substantial amount of empty calories to your day. These drinks often lack fiber, vitamins, and minerals and should never be used in place of a balanced meal. In addition consider the mood, behavior, and nervous system is affected by the excess caffeine found in the popular, but unregulated energy drinks.
Try a glass of water first before you reach for an energy drink. Drinking water also has the side benefit of speeding up your metabolism.
Bottom line: Cut back on, or better yet avoid, these drinks. Drink more water (at least 8 cups every day)!
2. Skipping Meals
Skipping meals and snacks often sets us up for hard-to-control hunger or a disordered eating pattern. We all know it is impossible to run an automobile without fuel. That same principal applies to our human "machines." Pay attention to hunger signals and eat when you feel slightly hungry.
Bottom line: Eat breakfast. Eat three meals and two snacks a day, or eat every 2-4 hours.
3. Skimping on Fruits and Vegetables
Fruits and vegetables are rich in fiber, vitamins, minerals, water, and phytonutrients, yet they're low in calories. Fiber goes a long way toward providing a feeling of fullness and satisfaction after a meal. Scientific studies consistently demonstrate that people who eat more fruits and vegetables greatly reduce their risk of developing heart disease, some types of cancer, high blood pressure, diabetes, and other chronic diseases.
Bottom line: If you do nothing else, eat more fruits and vegetables. Aim for 6-10 servings a day.
4. Eating Large Portions of Food
Serving sizes in the U.S. have significantly increased in the past 30 years making it hard to know what a reasonable amount of food looks like. But have no fear, you can retrain your brain to recognize how much food is enough. Here is a simple list of common foods and ways to estimate one serving.
| | | |
| --- | --- | --- |
| FOOD | ONE SERVING | LOOKS LIKE… |
| Meat, fish, poultry | 3 ounces | Deck of cards |
| Fruit | 1 medium piece | Tennis ball |
| Rice, pasta | ½ cup | Rounded handful |
| Raw veggies | ½ cup | ½ baseball |
| Cheese | 1 ½ ounces | 6 dice |
| Salad dressing | 1 Tbsp. | Thumb tip |
| Peanut butter | 2 Tbsp. | Ping-Pong ball |
Bottom line: Turn super-sized feasts into moderate meals.
Here's what's happening in with the PTSA...
We're hosting a Holiday Cookie Exchange for Staff Appreciation on December 19th. We'd love to have your contributions (so would the staff!)! We need A LOT of cookies, so if you can either bake them or buy them, you're hired! We'd be grateful if you could deliver a couple dozen to the Main Office on the morning of December 19th.
Sign up HERE.
Also...
NSD HiCap in the High School Discussion: Monday, Dec. 9th 7-9pm
Woodinville Library (public library, not the high school library) meeting room
Come meet high school HiCap Parent Council representatives and join us for a conversation about highly capable services in the high school. Parents and students from all high schools are welcome. Incoming 9th grade students and parents are welcome too.
We look forward to hearing from students and parents about your student's high school experience. Discussion items will include: What is working well? What needs to be improved upon? What services and topics would you like the HiCap Parent Council to advocate for at the school and district level? What can be done to help with the middle school to high school transition? Feel free to come with questions!
There's a lot going on in PTSA, find out more by heading over to the website.
It's a great way to pitch in while staying connected with your student's school community!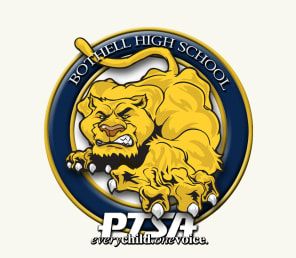 Build. Belong. Become. Bothell.
Build Your Future | Belong to Our Community | Become Your True Self
Bothell High School | 9130 NE 180th Street, Bothell, WA 98011
There are no resources or collections to display