Principal Newsletter
Cougar News
NOVEMBER 2021
From Principal Price
As we enter the holiday season starting with Thanksgiving, I want to express my gratitude for being able to work with your children in person each and every day. In my 25 years as an educator, I am more grateful now than ever to walk the hallways of Bothell High School and see our students interact with each other and learn together in a community. I hope that we continue to appreciate this and wish all of you a safe, restful and enjoyable holiday season. November is also Native American Heritage Month and I encourage you to explore opportunities in the community to celebrate events for Native American Heritage Month.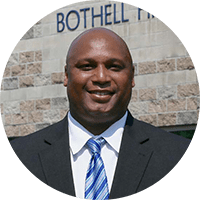 Sincerely,
Juan Price
Principal, Bothell High School
For Your Calendar:
There are some schedule changes coming up in the weeks ahead to accommodate days off from school for Veterans Day (on Thursday, November 11), and Thanksgiving (Thursday, November 25 and Friday November 26). Please see the below altered bell schedules. We also post them HERE on our website for easy/daily access.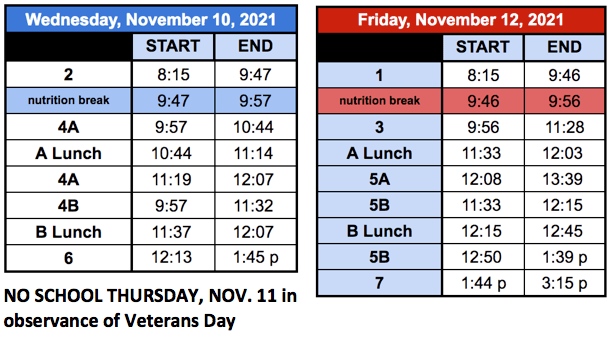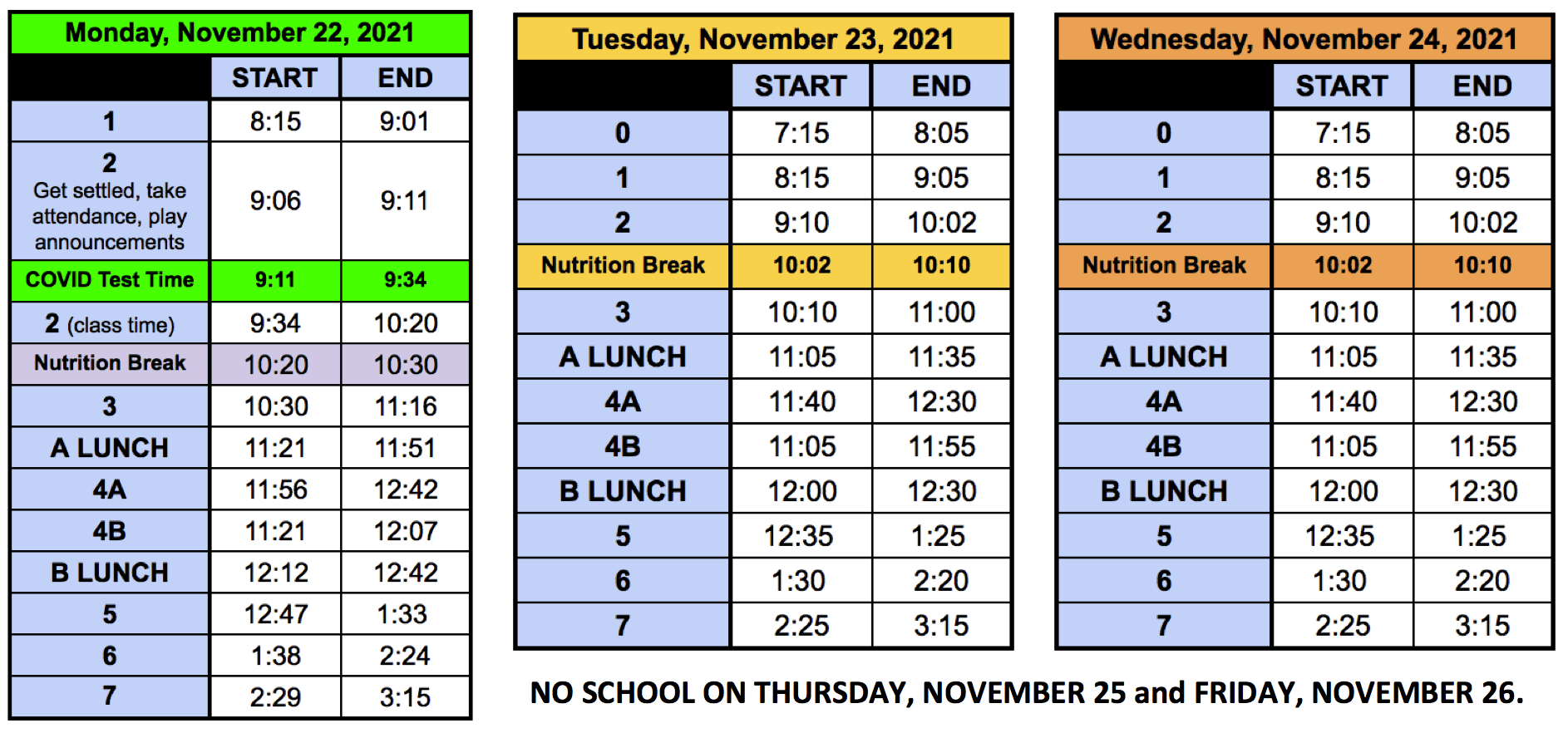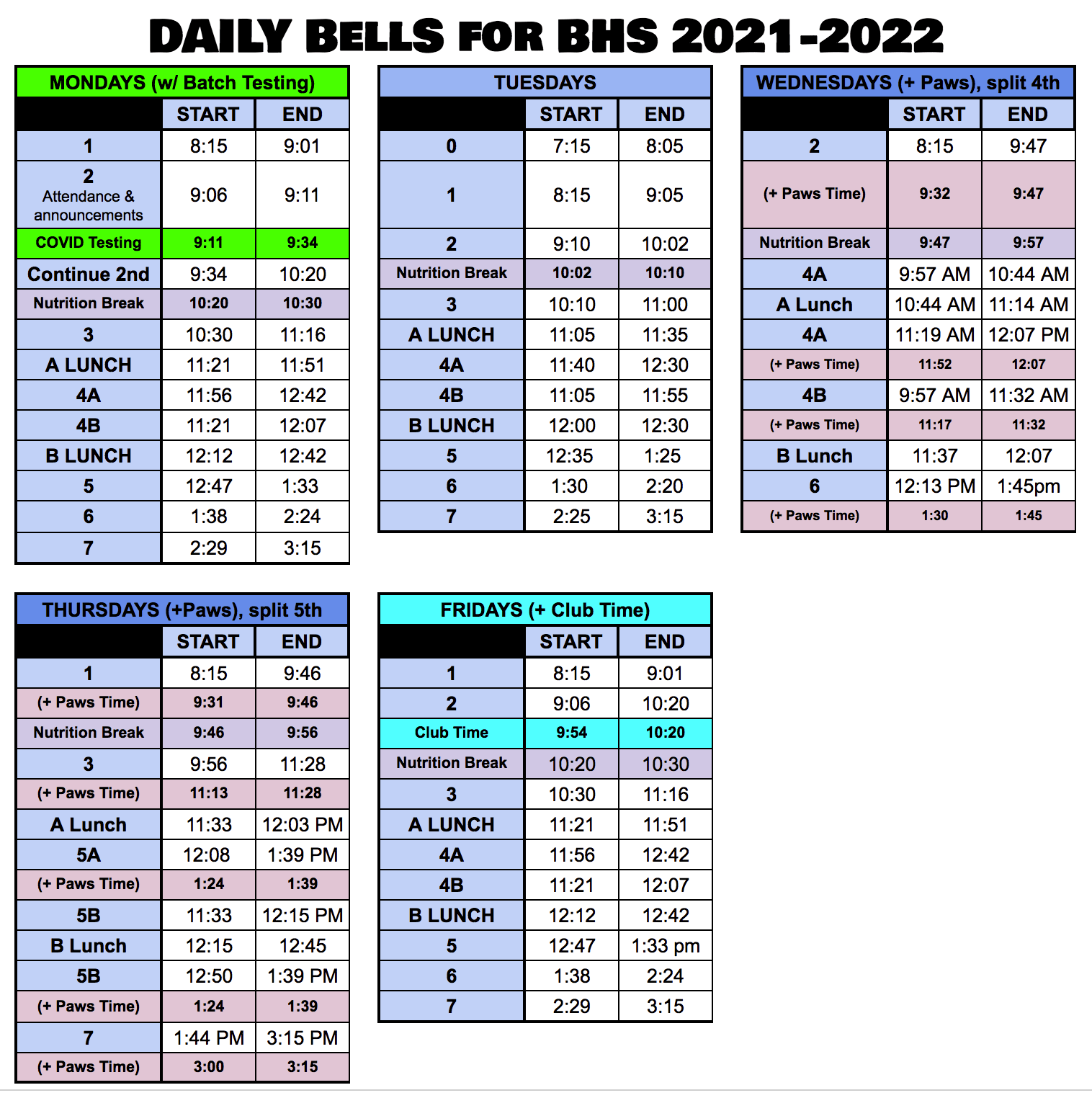 Listen to Morning Announcements
Watch the Wednesday Cougar Cast
NOTES FROM THE NURSES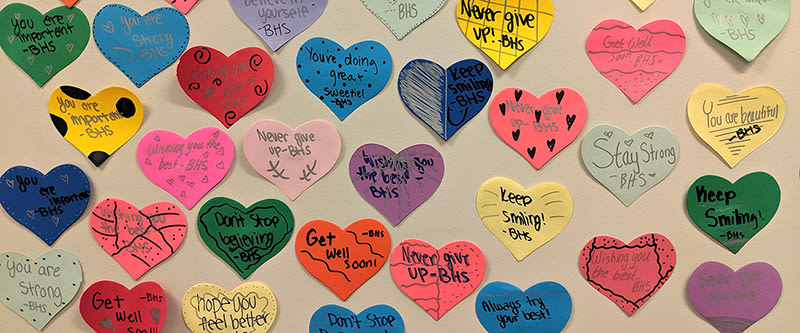 Regardless of your vaccination status:
If your student has symptoms of congestion, nausea, vomiting, or diarrhea, cough, headache, fatigue, or sore throat, they should be tested with a PCR test if they have multiple symptoms. If they have just one of these symptoms and it clears up within 24 hours no testing is required, and they can return to school the next day.
We offer Free PCR COVID tests through Northshore School District at Pop Keeney Football Stadium every Wednesday, Thursday, and Friday from noon to 2pm. Have your student bring their school ID to this drive- through event. A negative result needs to be provided to our nurses before your student is cleared to return to school.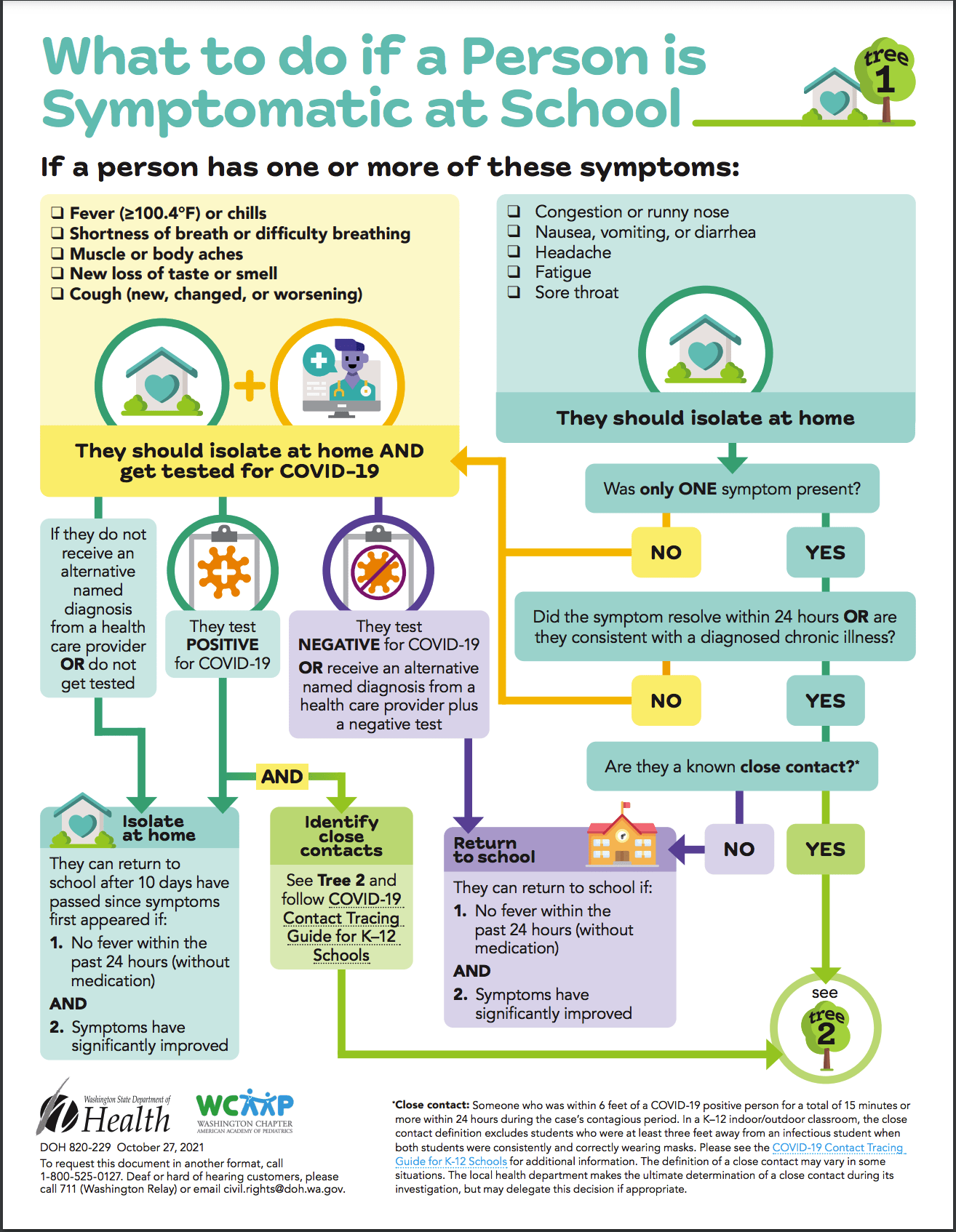 QUARANTINE LEARNING SUPPORT
Northshore provides opportunities for continuous learning while students have to quarantine due to COVID. Please use THIS LINK to access a schedule of drop-in Office Hours support hosted by Northshore educators while your student is quarantining or waiting for COVID testing results. Please note: to access these materials, students will need to login with their Northshore account (studentid#@apps.nsd.org and account password). If you need technical support accessing these materials, please submit a help request HERE. Questions about Northshore School District Quarantine Learning Support may be directed to Tracy Meloy.
Whether students are quarantined or at school, there are plenty of academic resources to tap into. Included in them are drop-in tutoring sessions on early release Wednesdays, and real-time afternoon/late-night tutoring through the King County Library (see HERE). We've compiled a list of offerings to help move our students forward in their academic success. That button is below, along with a button that will take you to our
Mental Health Resources guide.
VISIT OUR COUGAR PANTRY!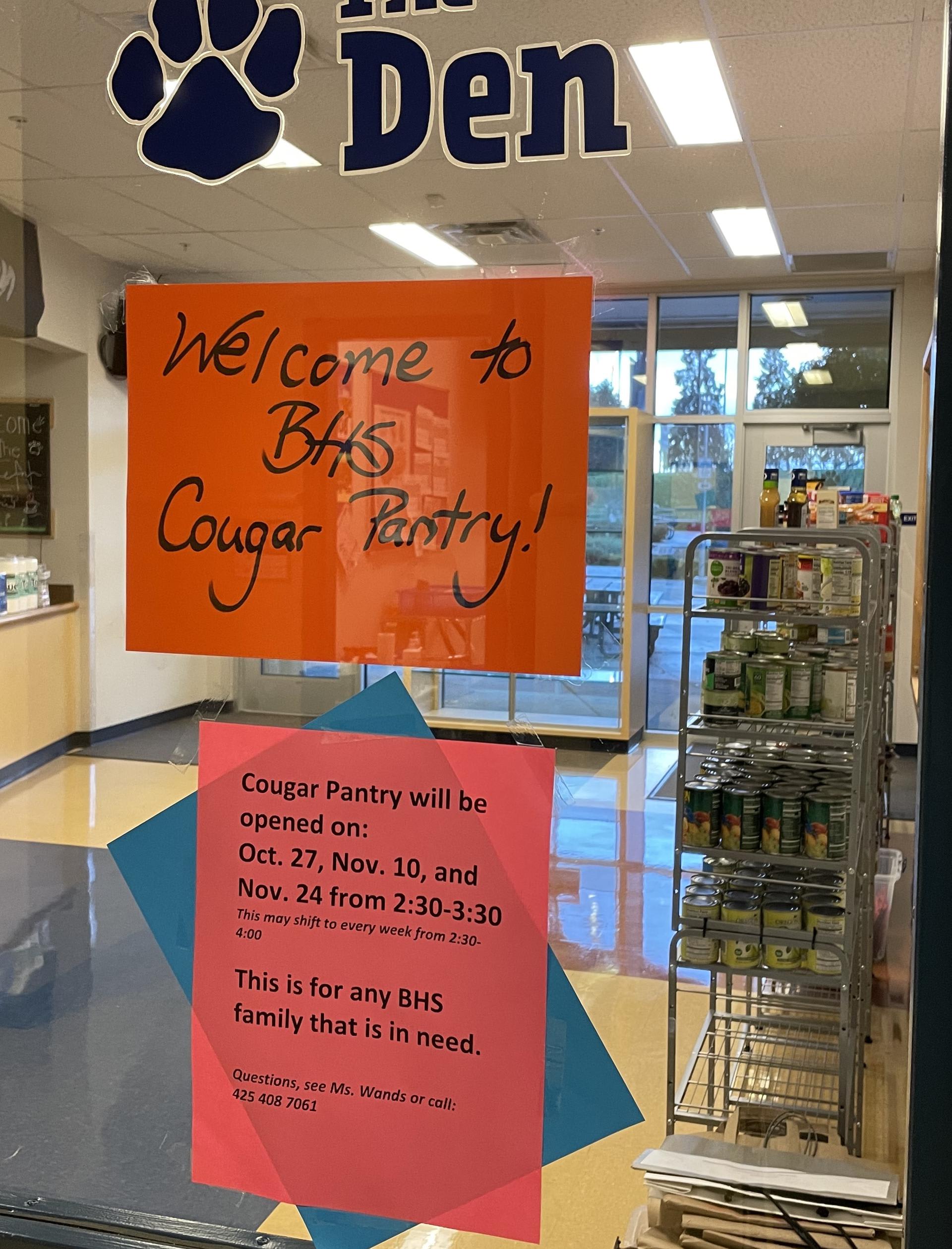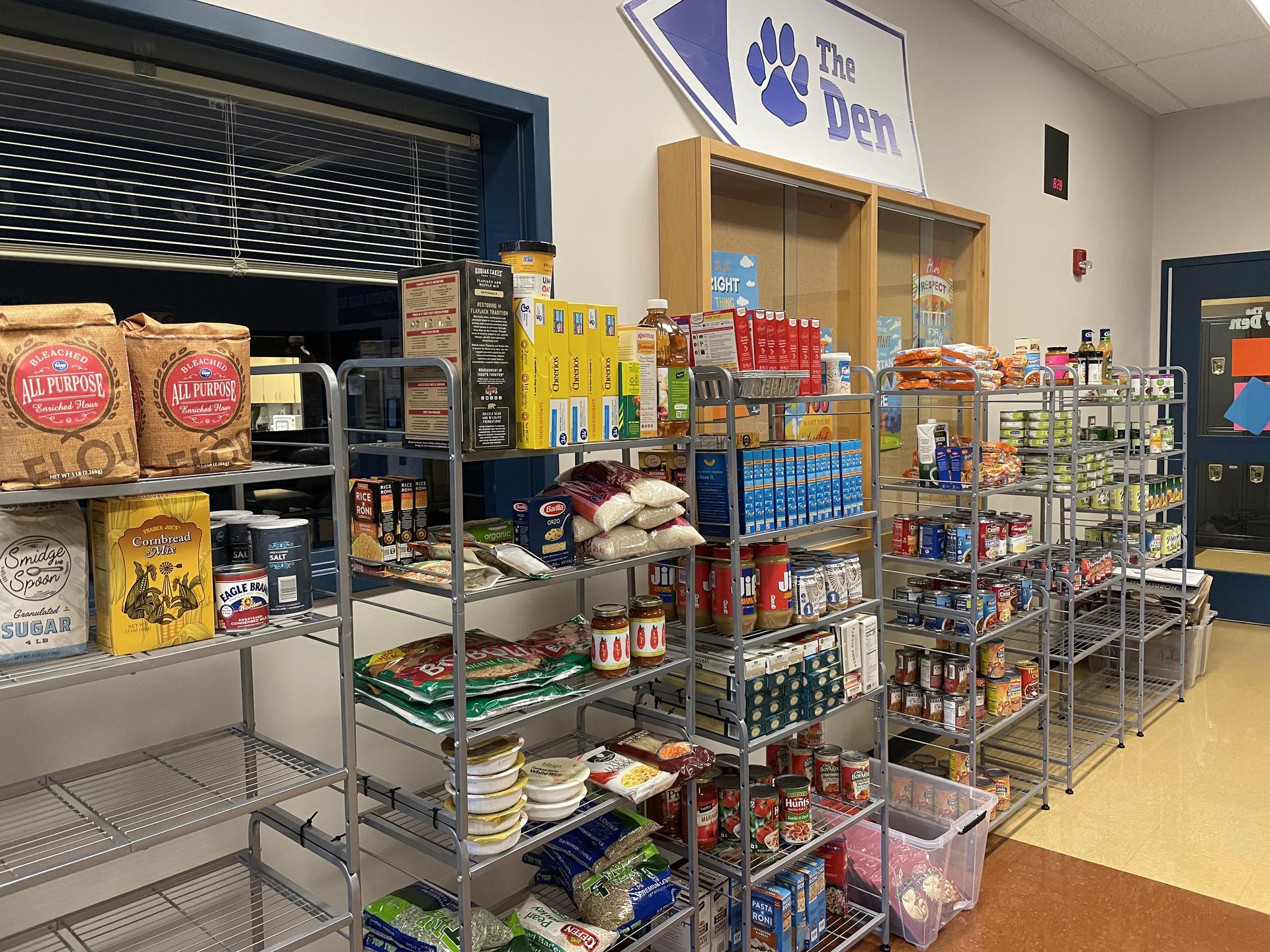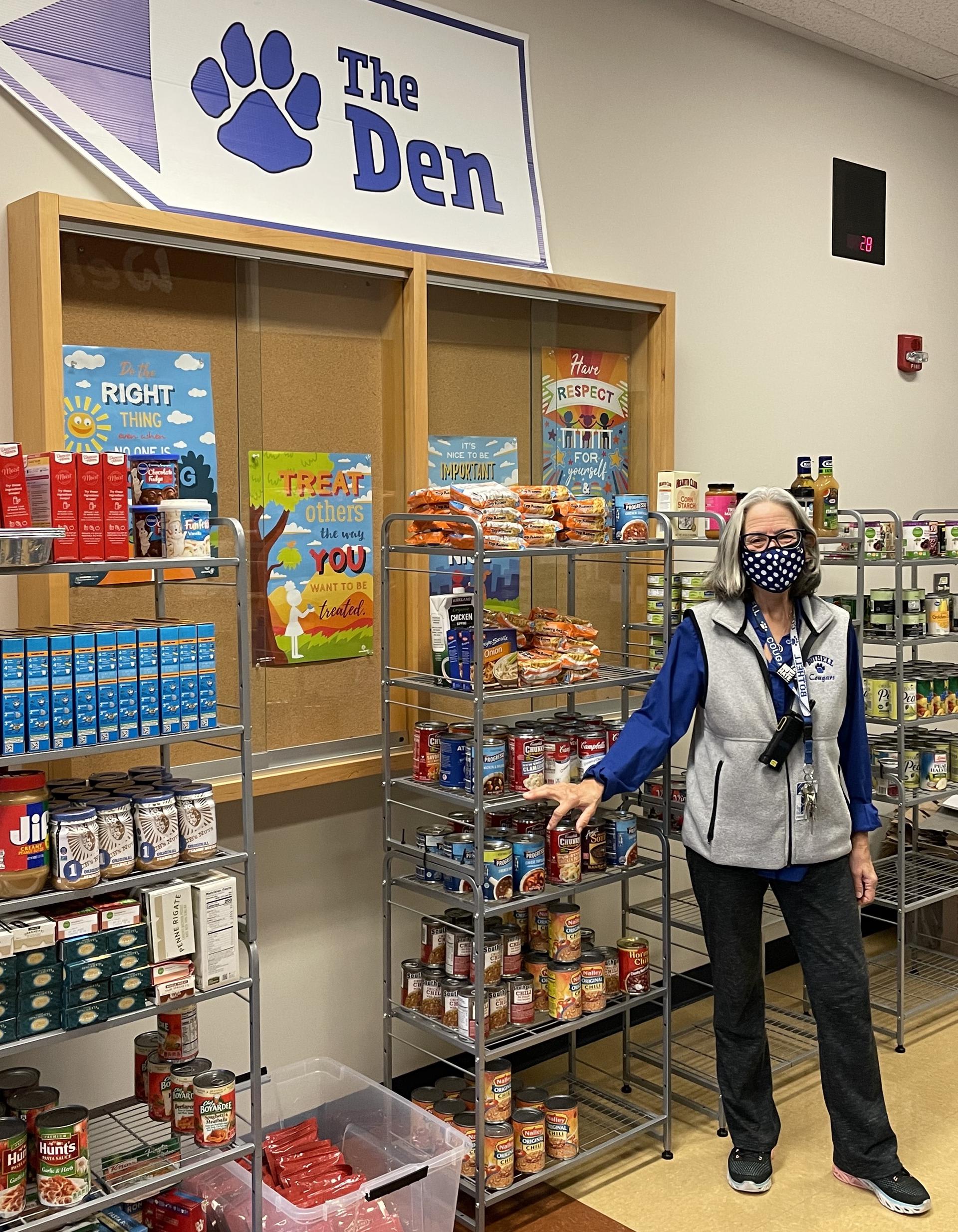 Bothell High School has a new resource for our families. The Cougar Pantry is available for any BHS family in need of food or toiletries. We will have our Cougar Pantry open on Nov. 10th and 24th from 2:30-3:30pm. The hope is to extend hours if the pantry is used by our families. Please come to the main entrance off the South Parking lot during open hours. Signs will be out to direct you! We can also open the pantry to our families during the school day with an appointment. Please contact Wendy Wands to arrange this at 425-408-7062
or email wwands@nsd.org.
ATTENTION SENIORS AND PARENTS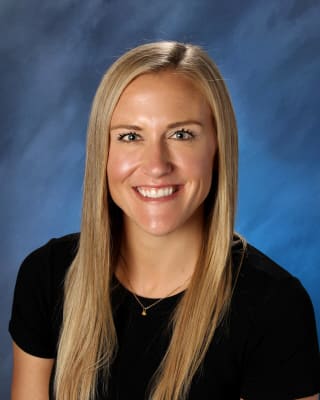 My name is Heidi Yonago and I am the Senior Class Advisor for the Class of 2022. I'm so honored to be working with you all as we move through the year towards graduation in June. Typically, we would be holding an in-person Senior Class Meeting around this time, but because of Covid restrictions, I will be sending the information via email to keep you in the loop. With that being said, it is time to start preparing for graduation!
If you haven't done so already, now is a great time to order the required cap, gown, stole, and tassel. Additional items are available for purchase if you choose to do so. Jostens is our high school's official graduation supplier - place your order online HERE. If there are any financial hardships regarding purchasing the required items for graduation, please feel free to email me.
Thank you,
Heidi Yonago, Senior Class Advisor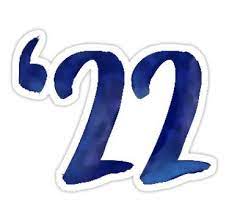 SENIOR PHOTO DEADLINES
There will be two deadlines for Senior Yearbook Portraits this year. The first deadline will be Friday, November 19th, 2021, by 5pm. The FINAL deadline will be Friday December 3rd, 2021, by 5pm.
You are free to use your own photographer for Senior Portraits. However, if no portrait is received by November 19th, we will use student ID photos taken on campus by Dorian at the beginning of the school year.
Portrait Guidelines:
We're looking for a simple, classic headshot image of your student. The best photos are those with neutral, simple backgrounds with space above the head and shoulders for ample cropping. Ideal images are those taken vertically with no other people or props in the photo. Be sure your photo meets all school dress code guidelines for inclusion in the yearbook.
Additionally, Senior Baby Ads will go on sale twice this year, once before Winter Break and again in the Spring. Please stay tuned for more specifics soon! If you have any questions, please email the yearbook adviser: Jack Holmes.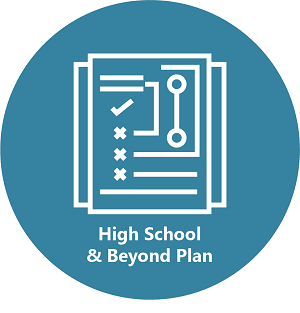 HIGH SCHOOL & BEYOND PLANNING
Mr. Dawson (College & Career Counselor) will be visiting senior English classes in December to give students an opportunity in class to finish the High School and Beyond Plan graduation requirement. For seniors who do not have senior English at BHS, I will be sending instructions via email. Please continue checking your apps.nsd.org email for this and other important information that goes out via email.
There's a wealth of resources for our Class of 2022 on our website. Click the button below.
MEET OUR AWARD-WINNING GERMAN TEACHER
We are thrilled to announce that our German teacher has been nationally recognized by the American Association of Teachers of German. Mr. Ben Fisher is in his third year at Bothell High School and has just been awarded the German Embassy Teacher of Excellence Award. The Embassy recognizes up-and-coming German teachers for excellence in teaching, creativity, and outstanding dedication, all of which Herr Fisher embodies to the fullest!
Of the award, Herr Fisher said, "I am honored to be receiving this award, but especially so because I was supported in my nomination by a BHS administrator, a colleague, a parent of a current student, and a former student. I am thrilled the German program at BHS has grown 20% in enrollment in the past three years, and look forward to many more years of joyous intercultural citizenship and learning. Danke schön!"
Principal Price is proud Mr. Fisher represents BHS with such energy and passion, "We are excited for Ben to receive this award. He is a fantastic teacher but more importantly a fantastic person. Students and families here at Bothell High are fortunate to have Ben Fisher as their teacher!"
Mr. Fisher will be recognized by the AATG in a virtual presentation on November 20th.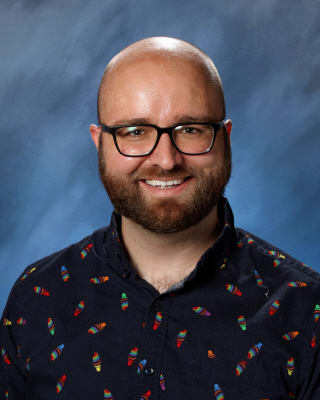 BOTHELL ATHLETICS
UPDATE ON MASKS & TESTING FOR HIGH RISK WINTER SPORTS
Recently the protocol for unvaccinated winter athletes was updated in regard to the mask mandate while playing or practicing. Currently, if an athlete in basketball, wrestling, or cheer is not vaccinated, they will need to participate in COVID-19 testing twice a week to bypass wearing a mask while participating in a game or practice. All athletes will be required to wear a mask while not actively participating in the game or practice and during halftime.
Testing procedures are still being finalized but currently this is what we will be doing for unvaccinated athletes to meet the guidelines:
Unvaccinated athletes must participate in batch testing at their high school. If they choose to opt out of testing, then the unvaccinated student must wear a mask at all times while participating in their winter sport.
Batch testing for unvaccinated athletes will be required to start the week of November 8th, the week before tryouts start for winter sports.
Unvaccinated athletes who sign up for winter sports on or after November 15th will be required to wear a mask until they can provide a negative PCR COVID-19 test from a private source or participate in their schools weekly batch test. Home tests are not accepted.
A rapid antigen test will not be substituted for this batch testing requirement.
Unvaccinated students in a positive batch test will need to follow all Northshore School District COVID protocols to return to activities. These protocols can be found in the COVID Safety Protocols on the NSD website.
The second required test during the week will be done on Fridays at each high school and will be a rapid antigen test. Specific details are still being worked out and it will be communicated to the coaches and families in the next few days.
There is a second separate parental consent form for the rapid antigen test for BinaxNow. This form is available HERE and on the BHS Athletic website.
The school district is required to report all rapid antigen tests whether they are positive or negative to the State. In order to do this accurately, each unvaccinated athlete/family will need to sign in to the following link and register with "Simple Report": https://www.simplereport.gov/register/KCJVC
Any unvaccinated athlete who has tested positive for COVID-19 in the past 90 days should not participate in COVID-19 testing as it may give a false positive test. These athletes will be required to submit a doctor's note stating the student athlete has had COVID-19 and must include the date of the diagnosis. A copy of the positive PCR test identifying the student by name and the date of the positive test is also acceptable. This will be used to indicate when the athlete will start COVID-19 testing again.
Any student not on campus all day for batch testing will be required to work with the building athletic director to set up a time on the day of the school's batch testing to come in to school to complete the batch testing. This includes, but is not limited to running start students, home school students, WANIC students, etc.
We appreciate everyone's patience as we work through the ever-changing protocols of COVID-19 and high school athletics. Please, understand this may change again as the Department of Health updates its protocols. Questions or concerns should be directed to the Northshore School District COVID-19 supervisor and Deputy Superintendent Duggan Harman at dharman@nsd.org.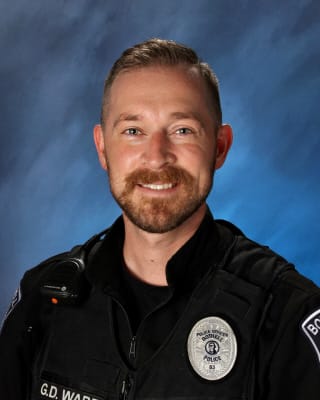 MESSAGE FROM OFFICER WARE
Hey Everyone,
Hope it was a great October! One thing enticing about the PNW is the seasonal changes, I'm just loving all these fall leaves.
As the days get shorter and darker sooner, I wanted to share a couple tips regarding home safety:
Make sure to have your lights on at night. Encourage your neighbors to do the same. A well-lit neighborhood is a huge deterrent.
The goal is to make it look like someone is "home" at all times - how would this look where you live?
Do you have a routine every night or when you leave your home, checking to see if doors are locked? Windows are locked?
HERE are some other great tips to consider for home security.
On another note, please be familiar with the new social media trend called the School Tick Tok Challenge. Fortunately, we have only seen a couple cases on campus, but this is a nationwide phenomenon. Our staff and admin are fully aware of the challenge. If you hear any planning of these challenges, please discourage them. Most of these challenges could result in criminal action/charges. There's a lot of information on the web and if you are interested you can find the "challenges" with a simple google search.
Enjoy your November!
Sincerely,
Officer Garrett Ware
Build. Belong. Become. Bothell.
Bothell High School | 9130 NE 180th Street, Bothell, WA 98011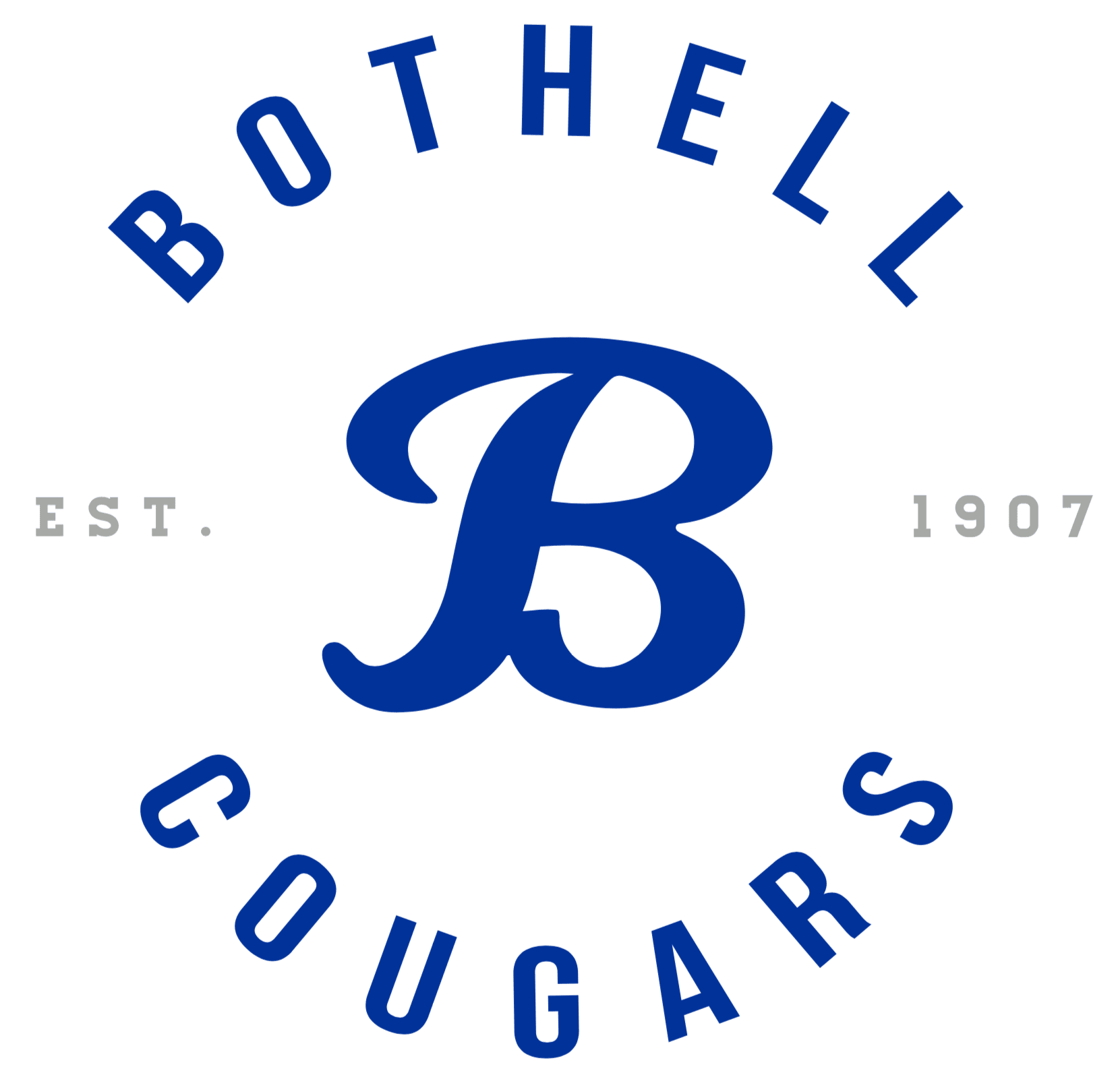 Cougar News
OCTOBER 2021
From Principal Price
Welcome to the 2021-2022 school year. I am excited for this school year and very grateful that we are back to in-person learning for both staff and students. In my conversations with students, much has been said from nearly all students about being happy and excited to come to school in person rather than being remote. As summer turns to fall, the plan is to keep the energy and momentum from the start of the school year going all year long.
I'm thrilled to be able to introduce our new Assistant Principal, Jolene Grimes Edwards. Jolene comes to us from Neah Bay where served as Principal of the junior/senior high campus for the last three years. Prior to Neah Bay, Jolene was Assistant Principal/Co-Principal at Nathan Hale High School in Seattle along with having previous experience in Northshore at Skyview Middle School. She'll be working with students with last names A through G. We're looking forward to Jolene applying her experience and expertise in the Bothell High School community.
We have an abundance of information to pass on to you this month so please take a few minutes to read through this email.
Go Cougars!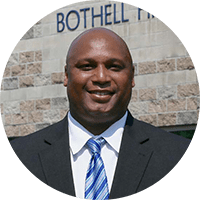 Sincerely,
Juan Price
Principal, Bothell High School
Our bell schedule is complicated, but take heart, the kids seem to adjust to it rather quickly! It's especially important for our concurrently enrolled students (like WaNIC & Running Start) to pay attention to our bell schedules since they're different from day to day. Occasionally, class times are adjusted to accommodate emergency drills or assemblies. We've also just added some time to 2nd period on Mondays to allow enough time for COVID testing without cutting into educational minutes. You can always find our schedule on the Bothell website HERE.
Following is a snapshot of what our typical week looks like at school: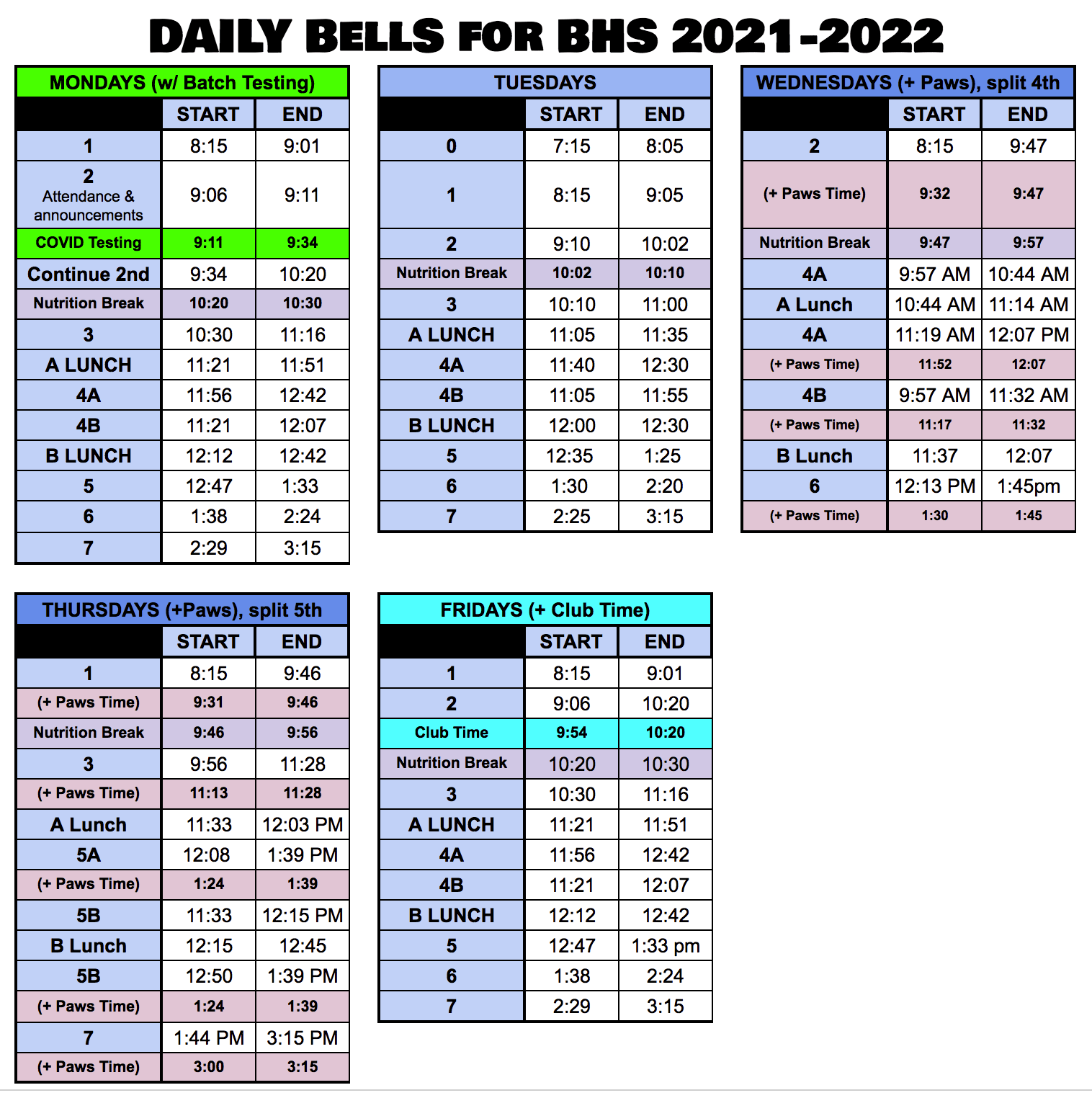 NATIONAL HISPANIC HERITAGE MONTH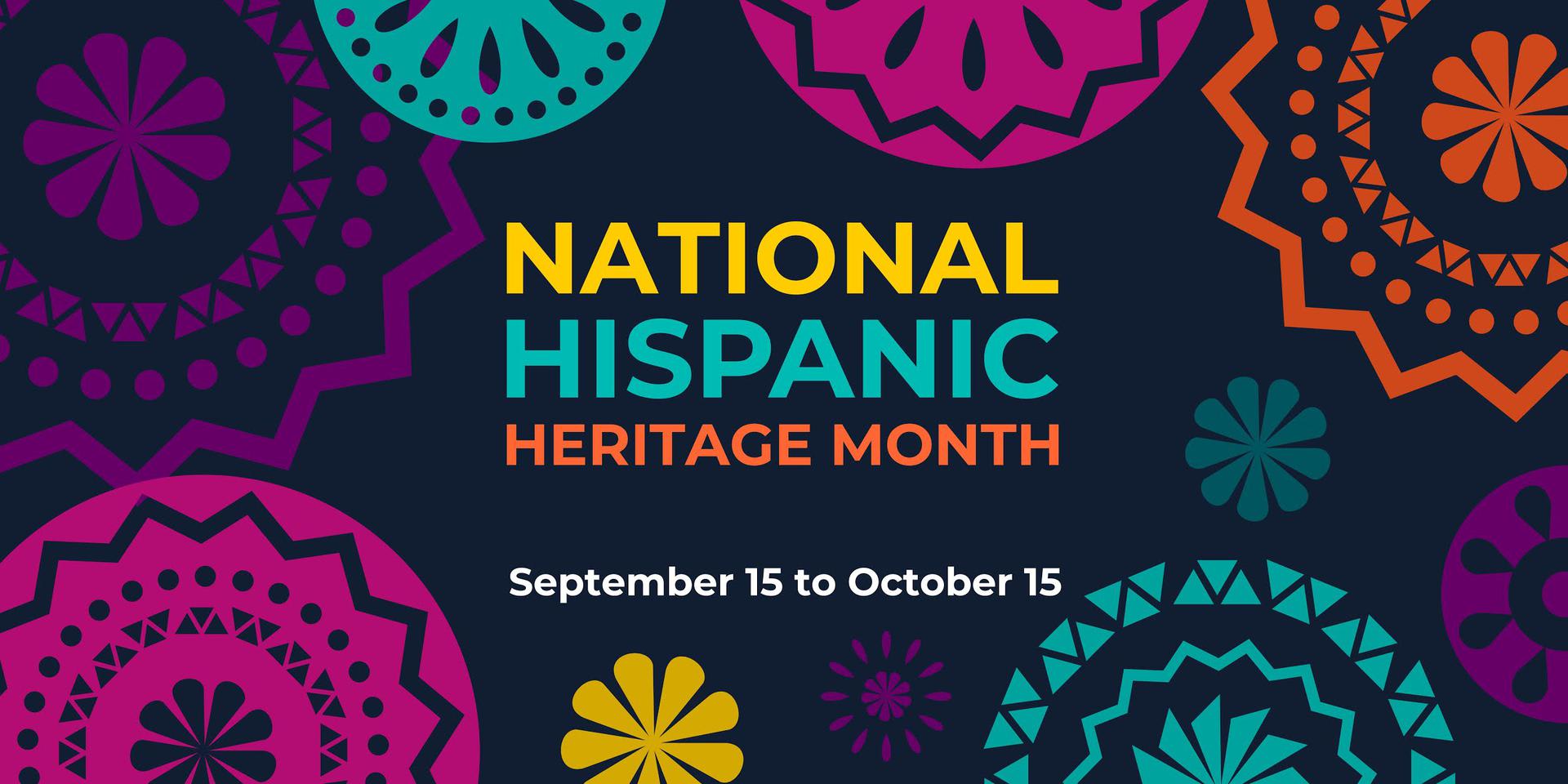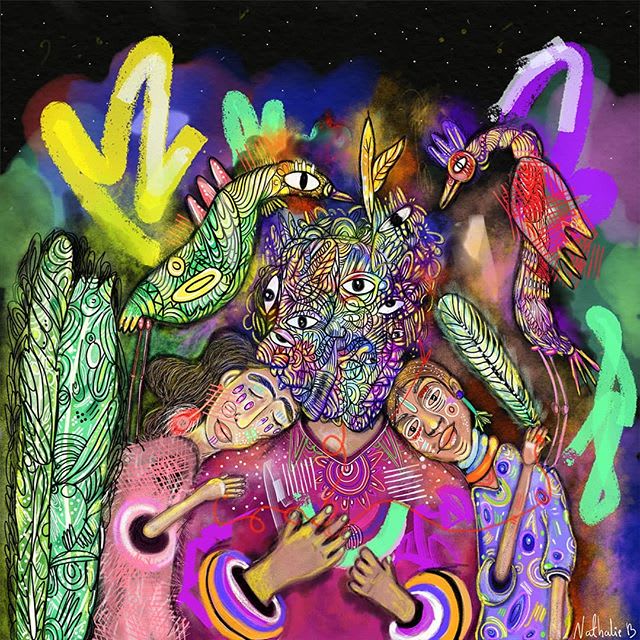 Each year, Americans observe National Hispanic Heritage Month from September 15th to October 15th, by celebrating the histories, cultures and contributions of American citizens whose ancestors came from Spain, Mexico, the Caribbean and Central and South America. At Bothell High School, we have more than 275 students of Latin heritage. We celebrate the month to recognize achievements and contributions of Hispanic American champions who have inspired others to achieve success in the United States of America. The observation started in 1968 as Hispanic Heritage Week under President Lyndon Johnson and was expanded by President Ronald Reagan in 1988 to cover a 30-day period starting on September 15th and ending on October 15th. It was enacted into law on August 17th, 1988, on the approval of Public Law 100-402. The day of September 15th is significant because it is the anniversary of independence for Latin American countries Costa Rica, El Salvador, Guatemala, Honduras, and Nicaragua. In addition, Mexico and Chile celebrate their independence days on September 16th and September 18th, respectively. Also, Columbus Day or Día de la Raza, which is October 12th, falls within this 30 day period.
CURRICULUM NIGHT
Curriculum Night was held in a virtual asynchronous format again this year. In an effort to eliminate another event with crowds and masking, our staff has recorded videos with everything you'd learn if you were to come to school for an evening visit. Another benefit to this format, is that you can watch teacher videos on your own time, at your own pace. Plus - you can learn much more about the school in general, because we've included things like a tour of the Counseling Office, and messages from our College & Career Department and Mental Health Specialist.
The button below will take you to our Virtual Curriculum Night for the 2021-2022 school year. Thanks for taking the time to get to know your students teachers.
FREE MEALS
For the 2021-22 school year, Northshore School District will offer breakfast and lunch each school day at no charge to all students. Milk is included with breakfast and lunch. However, if students want milk or other a la cart items (chips/snack foods), they'll need to buy those separately.
Click the button for more on Free & Reduced Meals including the application in several languages.
Free/Reduced Meals Application
FROM THE NURSES
We are excited to welcome students back to school buildings full-time this fall! To ensure safety for our students, staff and families, we will continue to follow requirements set by the Washington State Department of Health.
Students or staff who become ill at school with COVID like symptoms will continue to be evaluated and isolated and/or quarantined as needed, following recommendations of local and state health authorities. Protocol on symptoms is not based upon vaccination status.
Staying home when sick with COVID-19 is essential to keep COVID-19 infections out of schools and prevent spread to others.
Students and school employees who have symptoms of infectious illness, such as influenza (flu) or COVID-19, should stay home and seek medical evaluation, which may include testing for COVID-19 and other respiratory infections.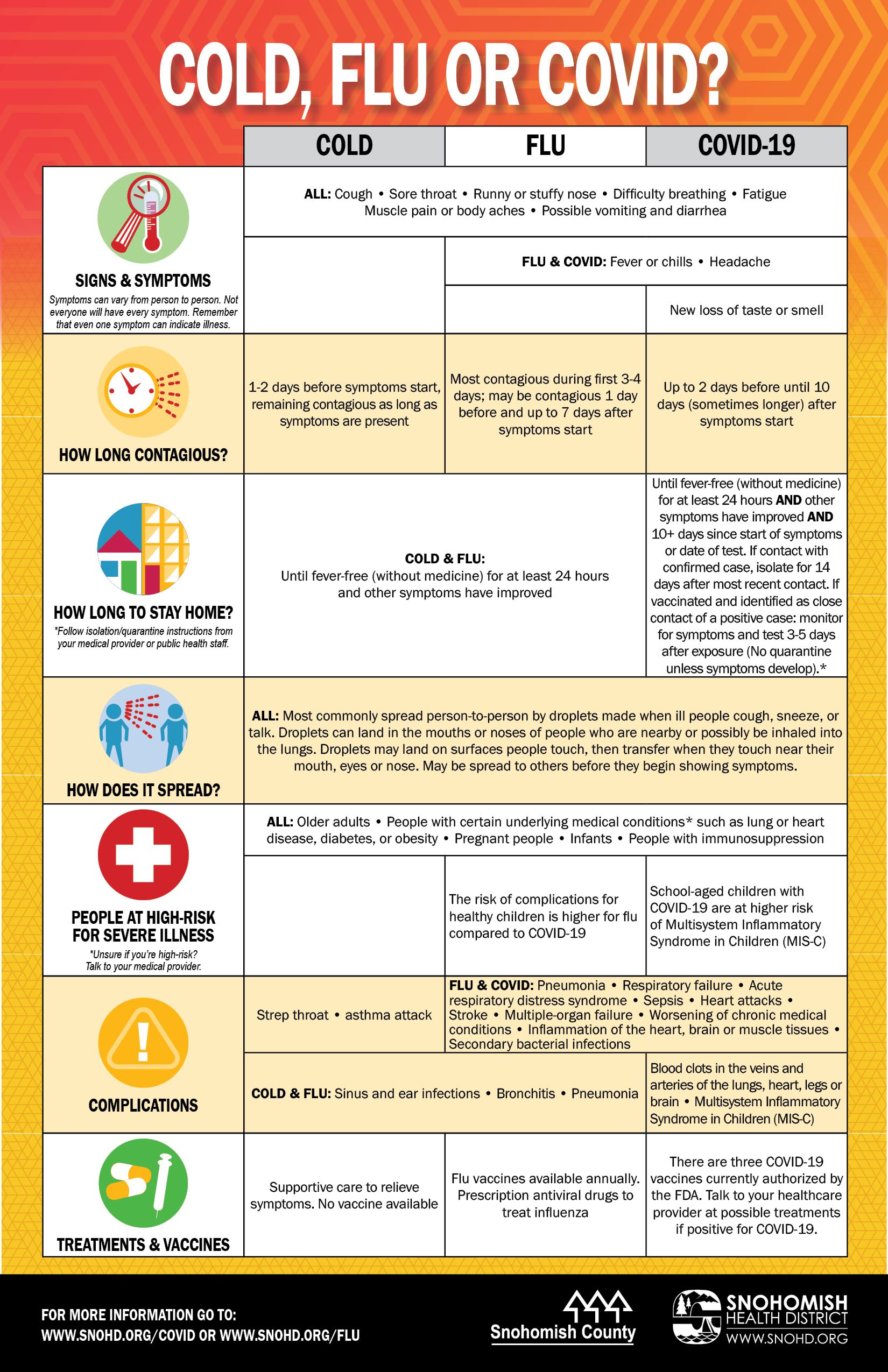 IMMUNIZATIONS FOR 2021-2022 SCHOOL YEAR
Please make sure student immunizations are up to date and on file in the Bothell Health Room. Immunization requirements should have been up to date before the first day of school attendance in the 2021-22 school year. That applies to all students whether they are participating in in-person or remote learning. All immunizations must be verified by health care provider records. Below are some informational links to guide you through vaccine requirements for children.
WA Dept. of Health Immunizations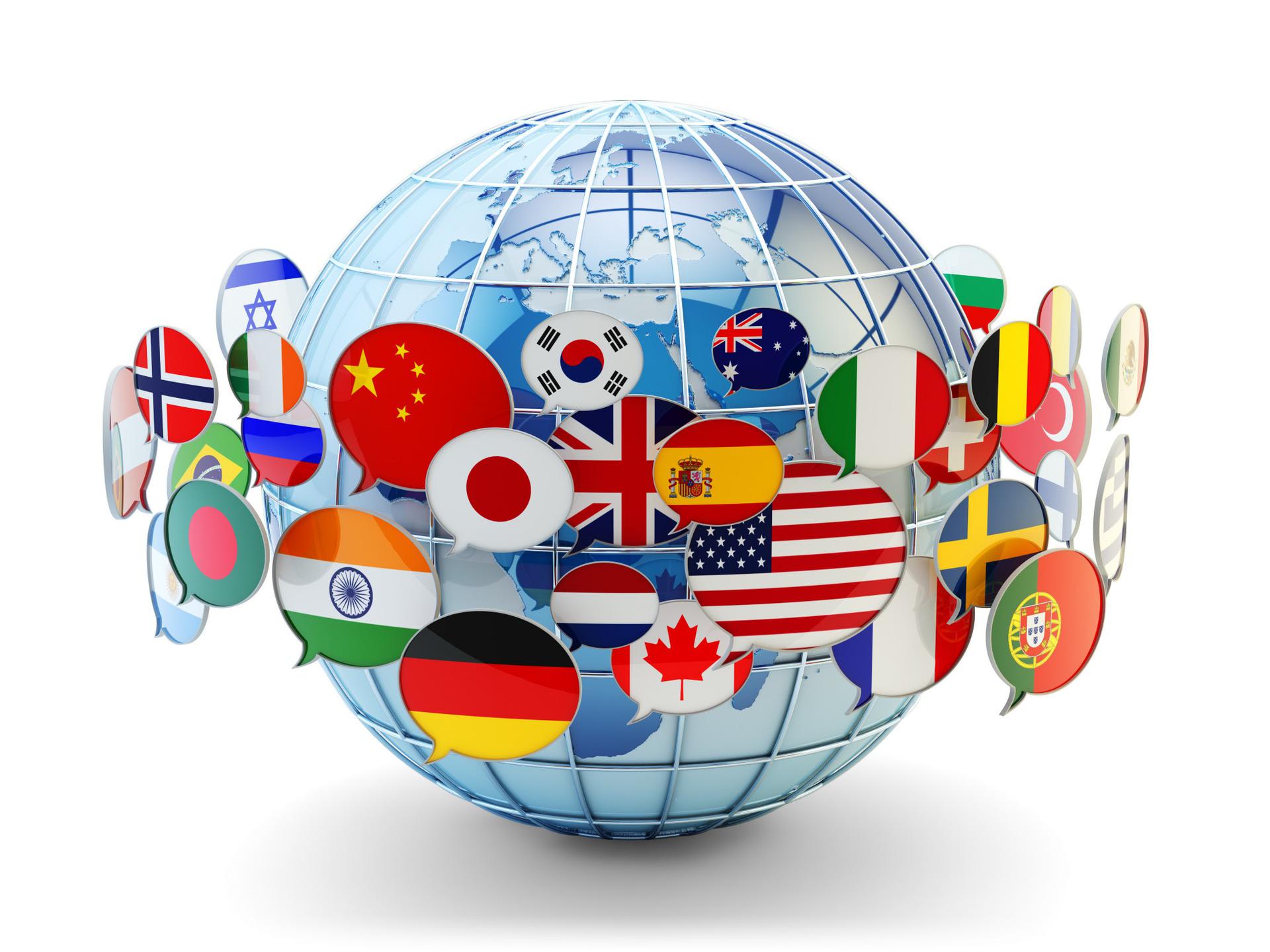 WORLD LANGUAGE COMPETENCY TESTING
This upcoming test is an opportunity for students who can read, write, understand, and speak a language other than English to earn up to four competency credits and/or the Seal of Biliteracy designation on their high school transcript. More detailed information about the test and earning credits can be found on the World Language Competency Test website.
Here is the pertinent information regarding the upcoming testing:
Date/Time—Tuesday, November 2nd, from 8:15 to 3:15.
Check-in for the test can begin 30 minutes beforehand.
Location—Students' home schools (all middle and high schools)
The test is open to grades 7th through 12th
The test registration is open from 9/20 through 10/11
All of this information can be found on the WL testing website: World Language Competency Test website. Please refer to the attached frequently asked questions document for more details. It's also easy to find the WLCT website from the district main page. Click In Our Schools > Assessment > World Language Competency Test or use this shortcut URL www.nsd.org/wlct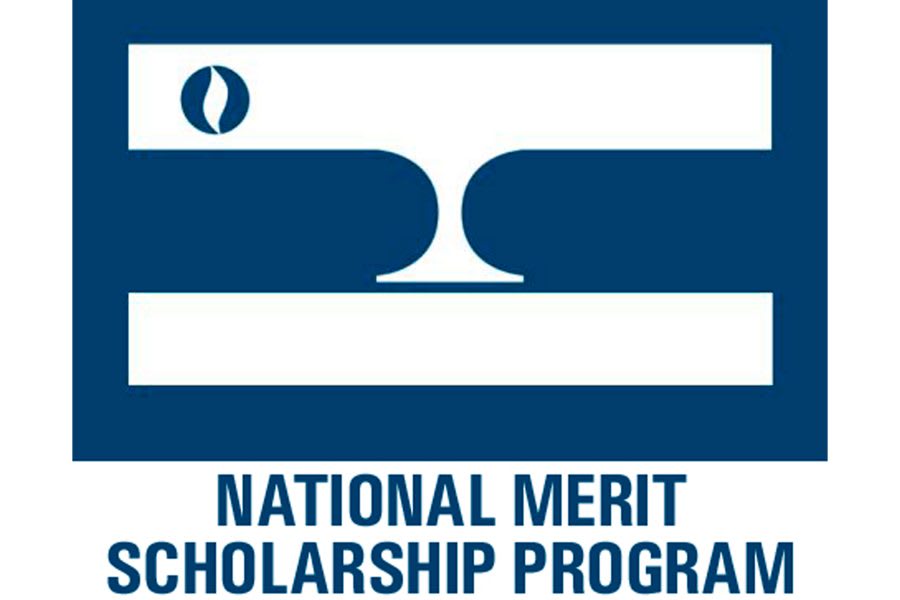 NATIONAL MERIT SEMIFINALISTS
Congratulations to Kylie Neal and Nathan Hendrickson for being named National Merit Semifinalists in the National Merit Scholarship Program. Kylie and Nathan scored in the top 16,000 nationwide on the PSAT test administered last fall. Both Kylie and Nathan will have the opportunity to continue in the Merit Scholarship competition and potentially advance to the finalist standing later this year.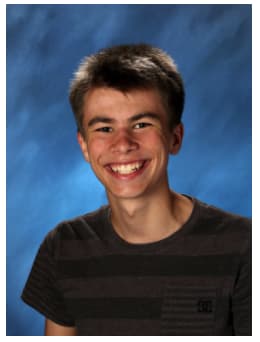 Nathan Hendrickson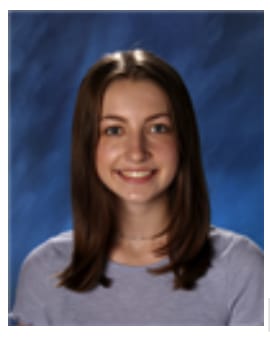 Kylie Neal
Commended Students in the 2022 National Merit Scholarship Program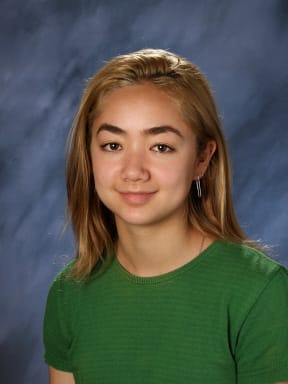 Myra Ahlman

Bhumika Balani

Sofia de Rie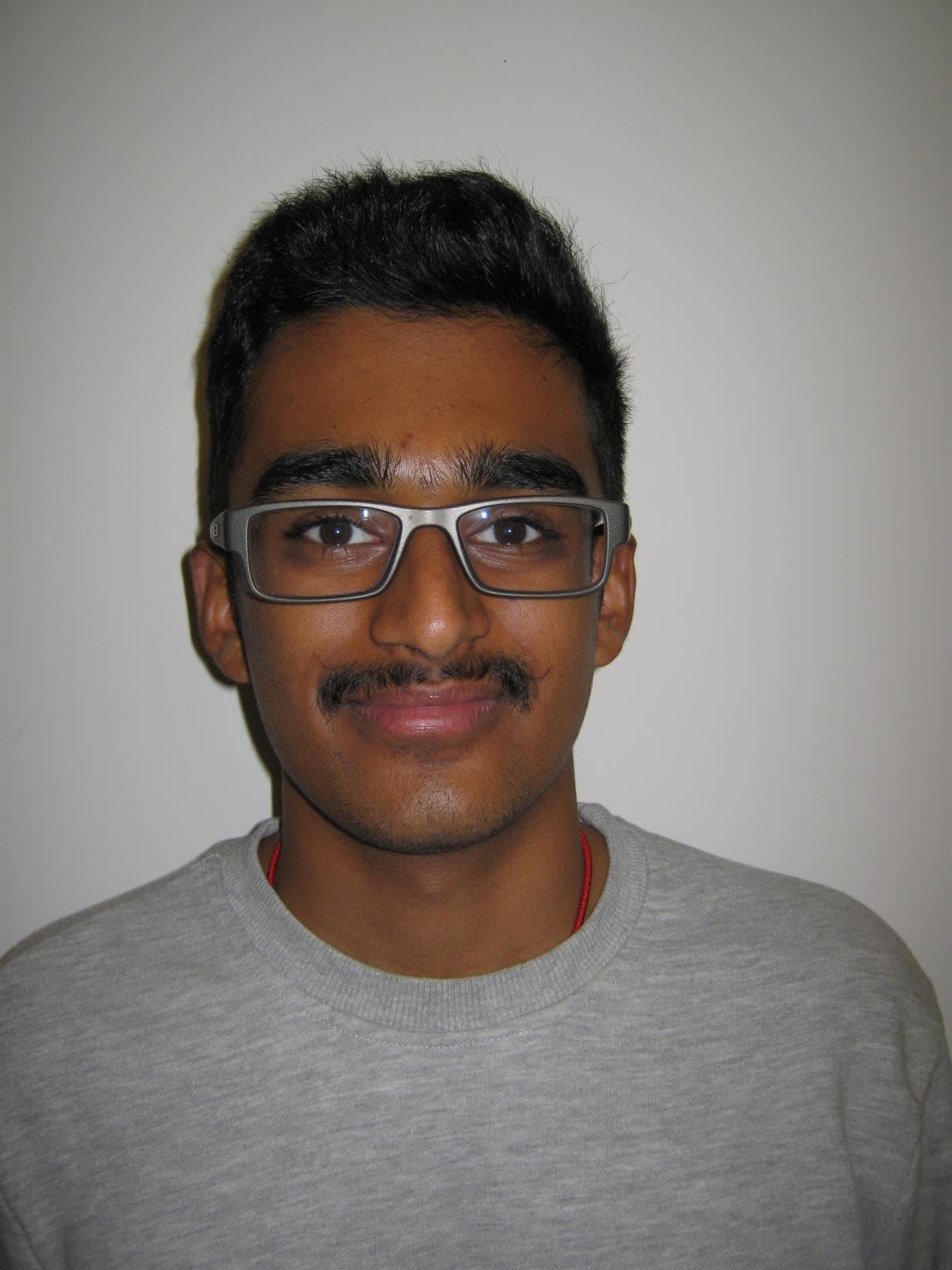 Srivanth Doddala

Felix Galicia

Claire Li

Roshan Skiriah

Kaya Suraci

Samarth Venkatesh
CONGRATULATIONS TO MORE BOTHELL HIGH SCHOOL SCHOLARS!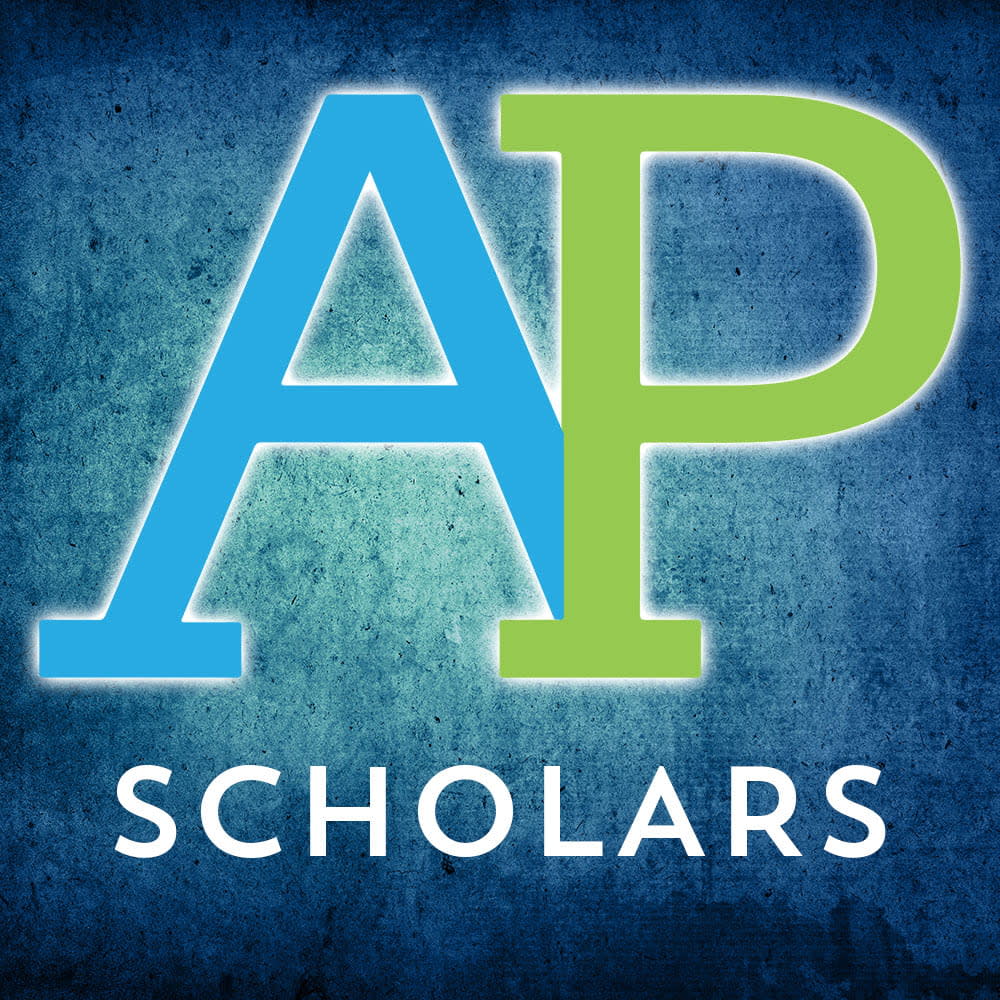 AP Scholars Awards from the College Board recognize high school students who have demonstrated exemplary college-level achievement on last spring's AP Exams.
The following Bothell High students received AP Scholar with Distinction awards from the College Board for receiving an average score of at least 3.5 on all AP Exams taken, and scores of 3 or higher on five or more of these exams:
Bhumika Balani
Soham Bhosale
Alexander Dimov
Felicisimo Galicia
Nathan Hendrickson
Shekinah Ble Isaiah
Diya Kumar
Claire Li
Alexander Metzger
Varad Mudvikar
Kylie Neal
Charlotte Reiber
Roshan Skariah
Benjamin Steinberg
Rory Stobie
Samarth Venkatesh
The following BHS students were granted AP Scholar Honors awards for receiving an average score of at least 3.25 on all AP Exams taken, and scores of 3 or higher on four or more of these exams:
Diya Anoop
Navenka Bollini
Alisa Coyne
Victoria Evans
Noah Griffaton
Anna Holmes
Lakshey Hooda
Ananya Kumar
Vincent Nguyen
Evan Schubert
Caroline Valley
Julia Zhu
The College Board granted AP Scholar awards to the following BHS students who received scores of 3 or higher on three or more AP Exams taken:
Kaden Allen
Ananya Ananth
Ayesha Andini
Issac Araki
Hayden Bewley
Eleanor Blakemore
Chloe Breighton
Juntaro Bruttomesso
Moira Clancy
Lauren Culp
Sofie de Rie
Lillian Deer
Tara Duong
Alex Etchells
Gracie Hemmat
Alexander Hixson
Vijini Liyanage
Sky Metting
Alexis Olson-Gwin
Adam Parker
Andrew Peter
Bhavya Rayankula
Keane Sabale
Diya Sivakumar
Akshitha Sriperambudhuru
Kaya Suraci
Yurina Tamura
Shannon Thomas
Collin Wyant
Auj Zaidi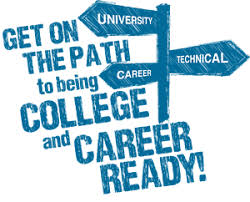 COLLEGE and CAREER NEWS
Naviance access via Clever is currently down. They (Naviance) are working on a fix and BJ Dawson will let everyone know via email as soon as it's up and running again.
Until that is fixed, here is how you can access Naviance:
Go to: Naviance.com and choose Account Log-in for Students & Parents
Enter: Bothell HS and Click Go
Click on Student
Enter your STUDENT NUMBER ONLY in the Email or Username box
Enter your password. If you don't remember your password, click forgot your password and change your password. (Please choose a password that meets the Naviance password criteria)
Bothell students, please remember that in addition to earning required credits to graduate, you must pass Washington History, complete your high school & beyond plan, and meet a graduation pathway. Here's the info: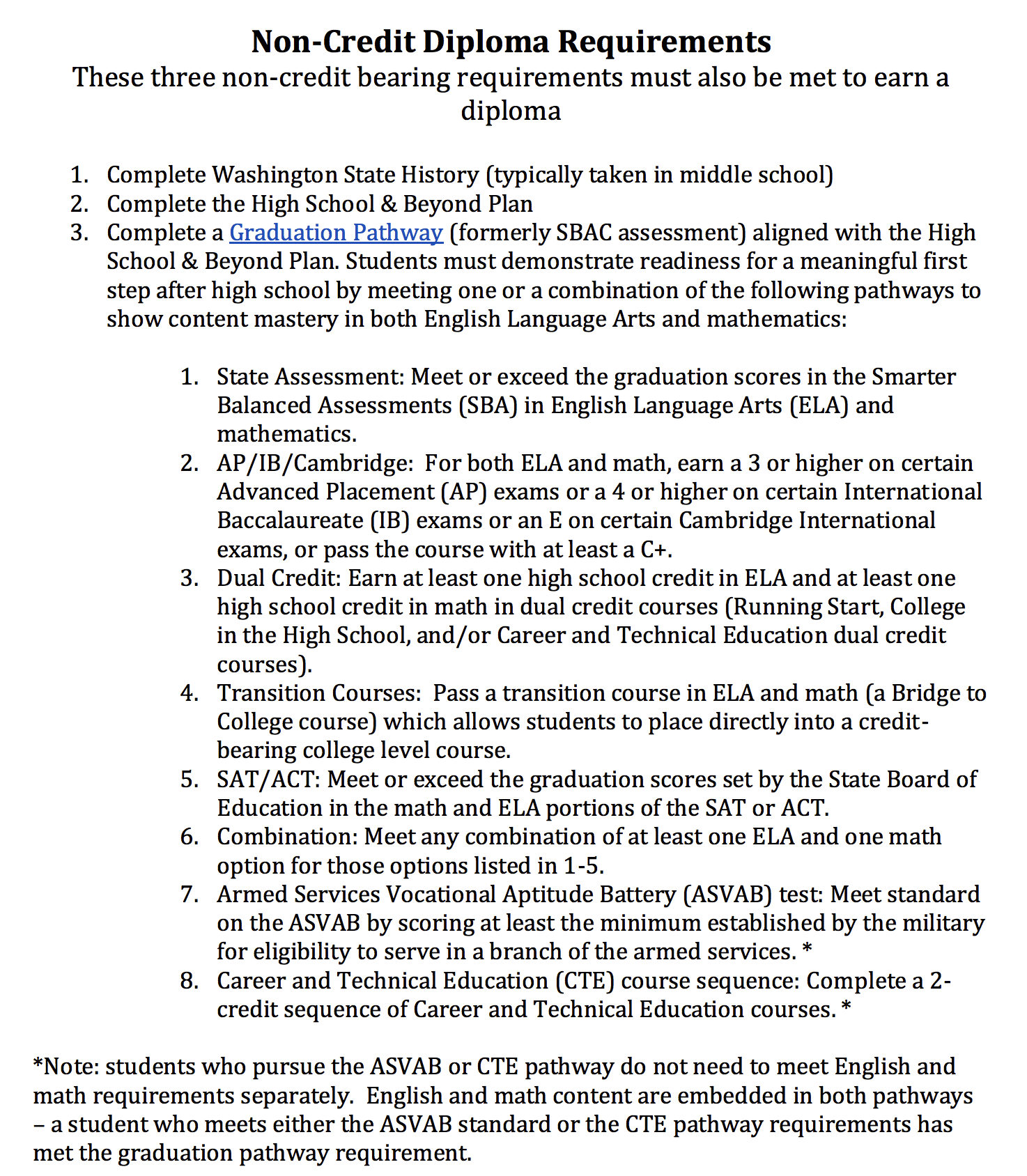 Please visit the State Board of Education website for specific information:
https://www.sbe.wa.gov/our-work/graduation-pathway-options
SENIORS: FIND OUT HOW TO GET MONEY FOR COLLEGE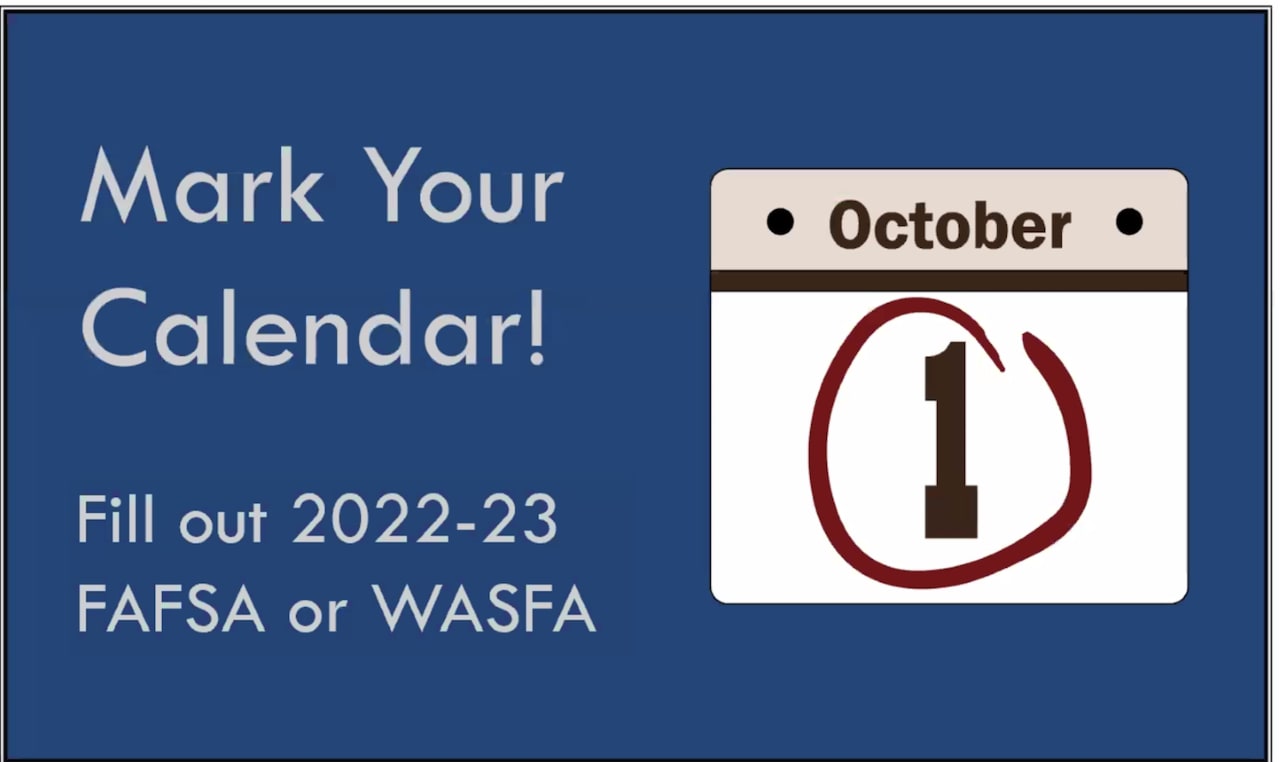 Seniors - The Free Application for Federal Student Aid and the Washington Application for State Financial Aid opened to seniors on October 1. If you need help paying for college, complete your application ASAP. You don't know what you may qualify for unless you apply!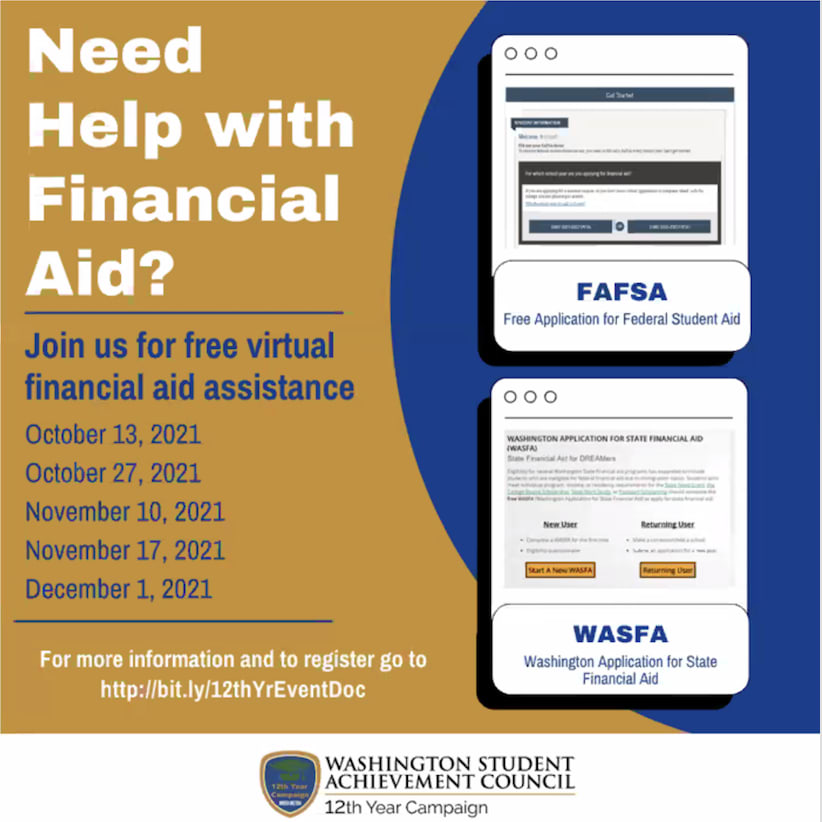 The financial aid application can be confusing! Several virtual workshops are offered to seniors and their families to assist with the application. Please use this amazing resource!

DO YOU HAVE TO TAKE THE SAT/ACT TO GET INTO COLLEGE?
"Washington's public universities will no longer require the SAT or ACT. Will admissions become more equitable?" Interesting article about Washington public universities and their permanent adoption of a test-optional policy. Per Paul Seegert, director of admissions at UW: "We believe it would be better for our applicants to spend all that extra time studying for their classes or doing coursework rather than spend extra time studying for this test." Consider this information as you make a decision about whether to take the PSAT in our schools this Fall and whether to take the SAT/ACT.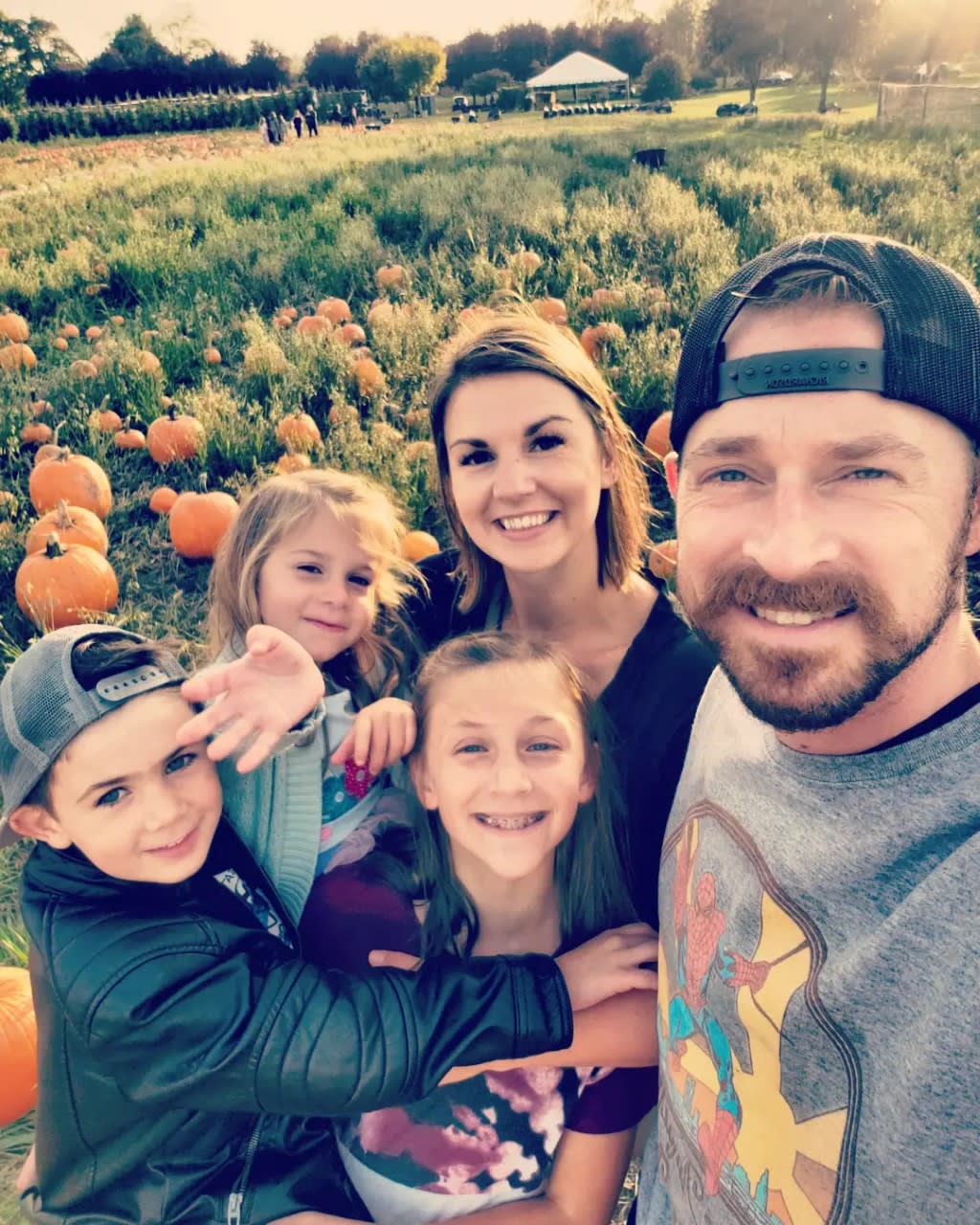 Hello from our SRO, Officer Garrett Ware
Hey!
It feels really good to be back on campus and talking with the students again. Plus I miss the amazing team (Teachers/Staff/Counselors/Admin) at BHS! As we all attempt to get back into the groove, I keep reminding myself that we are in this together, always learning, adjusting, and helping each other out.
I'm already amazed by some of the students' acts of kindness in their interactions with other students, staff, and admin. We are going to have an outstanding year!
I feel honored to be back on campus as the School Resource Officer at Bothell High School for my 5th year. We are already on our way and prepping for several emergency drills that are coming up. We hope to establish our Emergency Prep (E-Prep) Team here soon so we can have a group deep dive into more details surrounding emergency and safety concerns.
If your student hasn't met me yet, please have them say hello! They can find me walking around, hanging in the commons during lunch, or in my office in the Counseling area.
If you or your student ever has questions, please feel free to reach out! You can reach me at: srobhs@nsd.org. Or call at 425-408-7029.
Let's make it a great school year! Go Cougs!
SRO Garrett Ware
Bothell PD
Meet our Nationally Acclaimed Auto Shop Teacher
We have an Auto Shop Program via WaNIC that draws students from all four district high schools, and even beyond. Pat McCue has been featured yet again, in a national publication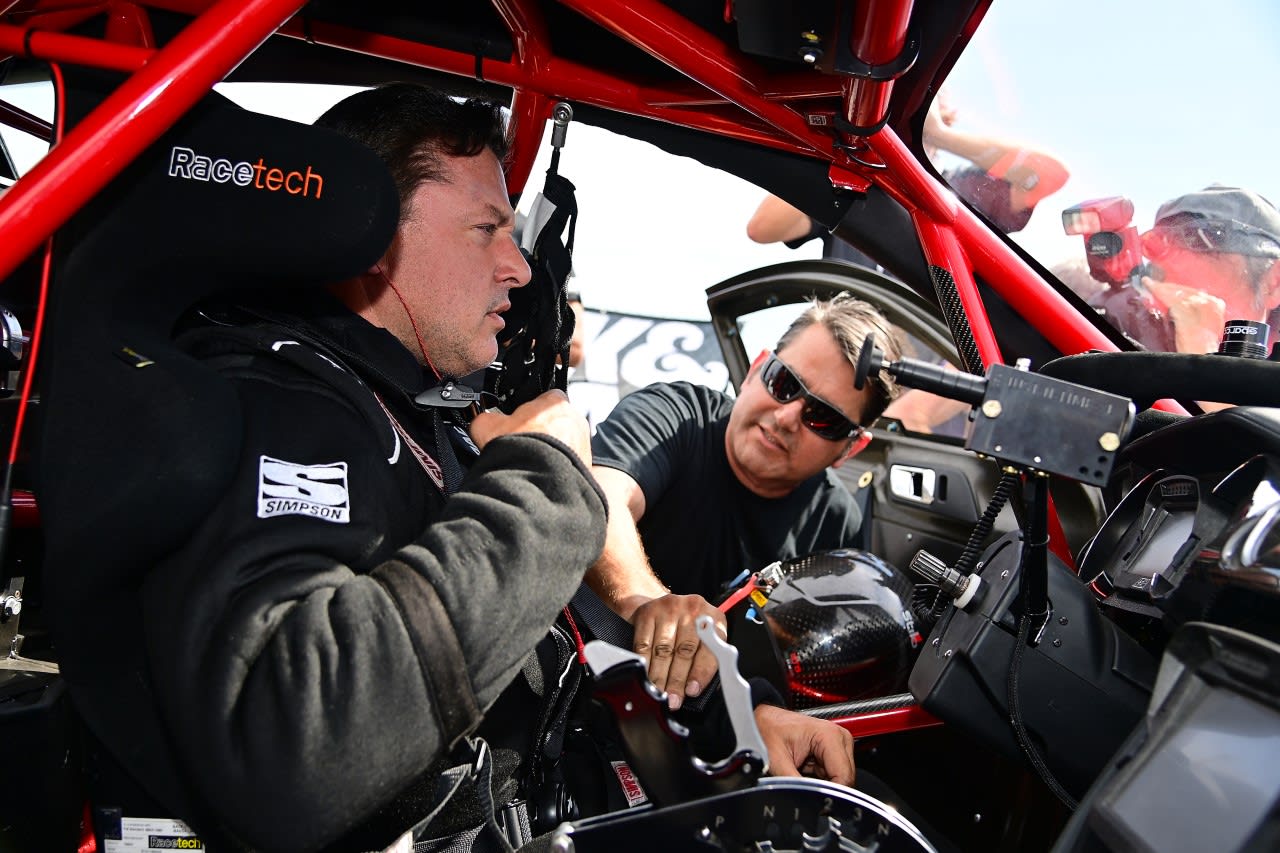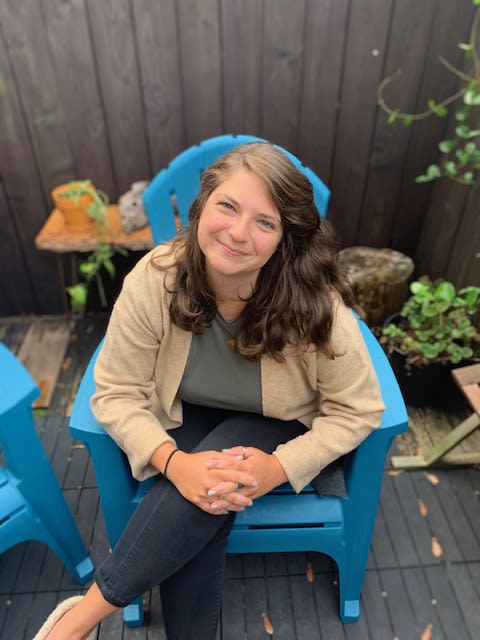 MENTAL HEALTH at BHS
My name is Kendra Sampson and this is my second year serving as the Mental Health Counselor here at Bothell High School! I have a Master's Degree in Social Work with a concentration in mental health. Throughout my career, I have worked in multiple nonprofits including residential programs, schools, and multiple youth programs. Last year I had the opportunity to get to know a lot of amazing students and staff through zoom. This year, I am thrilled to be on campus this year and to have the opportunity to meet with and support families and students. I will work to provide a safe place for students through 1:1 counseling, crisis intervention, family support, and general student support. I firmly believe in providing spaces and resources for young people to access services and care as they navigate their own experiences. In order to refer a student for Mental Health Counseling, please contact the guidance team. They will direct you to the best next steps.
I sincerely look forward to another school year and having more opportunities to connect with the great community that is BHS! If you have any questions or concerts, please reach out to me at kendra.nyfs@gmail.com or (206) 486-0879.
Stay well,
Kendra Sampson (she/her)
Mental Health Counselor - Bothell High School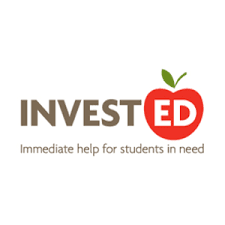 InvestED is a 501 (c) (3) organization that provides funding to support the efforts of secondary schools throughout Washington State. They partner with 660 schools and assist more than 16,500 students with small amounts of short-term, item-specific, need-based funding – items such as shoes, coats, glasses, sports equipment, and academic fees. Their mission is to provide immediate help for students in need. Their goal is to encourage students to stay in school, return to school, or get involved within their learning community. You can help students in the BHS learning community by adopting BHS in InvestED's "Adopt a School" Program.
Build. Belong. Become. Bothell.
Bothell High School | 9130 NE 180th Street, Bothell, WA 98011