Principal Newsletter
Newsletter from the Principal - NOVEMBER 2019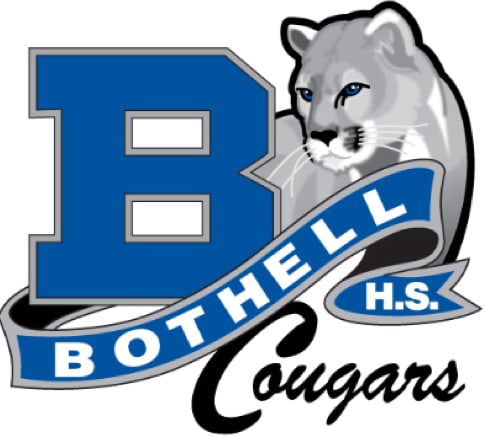 Cougar News
November 2019
From Principal Price
Hello Cougar Community,
The leaves are turning, the air is chillier, and our students seem to be settled into all the routines of a new school year like they've been doing it forever.
As part of my monthly newsletter, my goal is to share research on best practices for parents of high school students. As a parent of a high school student myself, I realize they're a unique species and I find the following information helpful in continuing to build positive relationships with them.
Getting rested and fed are key factors in being ready to learn. Here are some strategies to help create routines that work:
Sleep for Success: Teenagers need a lot of sleep - an average of 8 to 10 hours a night! To make sure your teen gets enough, encourage them to keep a regular bedtime routine. They'll sleep better if they avoid using electronics an hour before bed, silence their phone, and place it out of arm's length (preferably not just on their nightstand).
Fill the tank: Studies show kids who eat breakfast pay attention and absorb new information better than kids who skip a morning meal. Have your high schooler fuel up each morning - at home or in the school cafeteria - with nutritious, brain boosting breakfast choices like fruit, yogurt, and whole grain cereal or toast. Then remind your high schooler to refuel for the afternoon by eating lunch too.
Plan for homework: Your teen should set aside time and find a comfortable, distraction free space to do homework and study. He/she might use a desk or table in their room or in another quiet part of the house. To help them stay organized, try to give them some shelf space nearby where they can store books, supplies, and papers.
Sending your students to school with these tools, will go a long way toward their success here!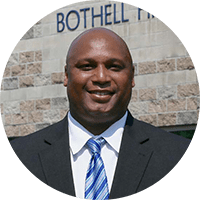 Sincerely,
Juan Price
Principal
Bothell High School
For Your Calendar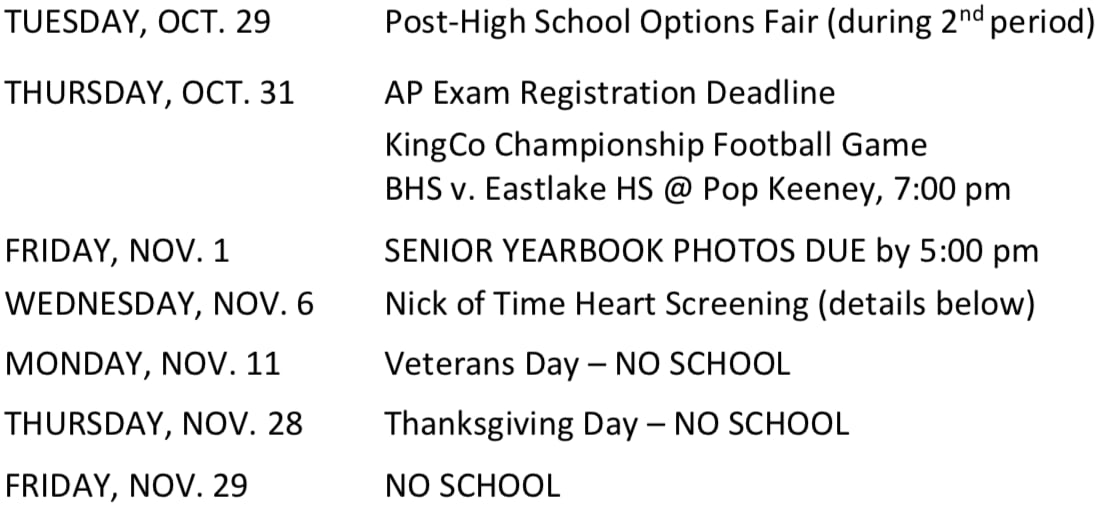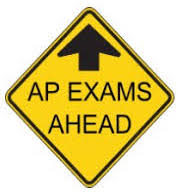 AP EXAM REGISTRATION DEADLINE
IS COMING SOON!
If you have a student in AP classes here at BHS, it's time to get them registered for AP Exams which take place in May.
The registration deadline is Thursday, October 31st.
Your student will need:
to activate their College Board account. If they've taken other assessments like the PSAT/NMSQT, the SAT, or a previous AP exam, they should already have an active account. If not, here's the link to get started: www.collegeboard.org/register (Parents: do not create an account for your student!).
"Join Codes" for the class. This is information they've gotten from their AP teachers.
Payment details:
Exams cost $104 each.
Late registration (after Nov. 15) will cost another $40 per exam.
Payment accepted on Total Registration. You can find it here: https://user.totalregistration.net/AP/480100.
Students who qualify for free/reduced lunches do not have to pay for AP exams.
The College Board does not provide refunds for cancellations.
SENIOR PORTRAITS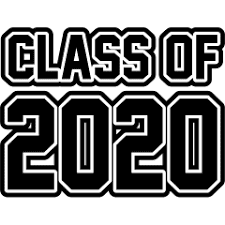 Senior yearbook pictures are
DUE BY 5:00 pm on Friday, November 1, 2019.
You are free to use your own photographer for Senior Portraits. However, if a portrait is NOT received by November 1st, we will use student ID photos taken on campus by Dorian at the beginning of the school year. Please submit your portrait using the following specifications:
Portrait shot: head & shoulders is preferable
File submission format: JPEG file
Size: The portrait box is 1.5" x 2". Your image will be resized to fit our yearbook specifications.
Resolution: High quality - 300 dpi is best.

Email photos to: jconklin@nsd.org with your senior's first and last name in the subject line. You will receive an email confirmation once your photo has been submitted. For large files over 10MB, please use: https://mailfile.nsd.org/filedrop/jconklin@nsd.org

Senior Baby Ads will go on sale twice this year, once before Winter Break and again in the Spring. Please stay tuned for more specifics soon.

For any questions or more information, please contact our yearbook advisor, Jolene Conklin at jconklin@nsd.org.
PREVENT SUDDEN CARDIAC ARREST IN YOUR STUDENT!
FREE EKG HEART SCREENING ON NOV. 6!

The biggest misconception about Sudden Cardiac Arrest is that it won't happen to your student. Don't take that chance with your child's heart!
Thousands of kids die annually from an undetected heart condition putting them at risk for Sudden Cardiac Arrest. The Puget Sound alone loses three to five kids each year. These kids could have been saved with a simple EKG screening. In partnership with Nick of Time Foundation and a volunteer medical team from the area, we're offering a free EKG youth heart screenings in the BHS Gym from 9am to 2:30pm on Wednesday, November 6th. The screening is completely non-invasive. Results are sent home to you for any follow-up that may be needed with your own doctor. Follow this link to pre-register for a FREE EKG SCREENING on November 6th. https://nickoftimefoundation.org/event/ekg-youth-heart-screening-bothell-high-school/ .
FOR YOUR STUDENT'S FREE SCREENING... here are the two things you must have:
Sign up for an appointment time online.
Turn the completed forms in to the Main Office.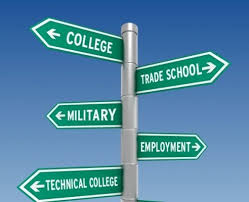 POST-HIGH SCHOOL OPTIONS FAIR
We are hosting a Post High School Options Fair for BHS students on October 29th from 8:05 am-10:35 am. PARENTS: YOU'RE INVITED TO COME, TOO!
Representatives from two and four-year colleges, career colleges, military, employment organizations, etc., will be here to speak to our students during the fair. If you can make it, sign in as a visitor in the main office and head to the Commons.
ALSO FROM COUNSELING & CAREERS:
Counselors visited senior English classes on October 11th and 14th to present information on options after BHS, the two and four-year college application process, financial aid and scholarships, and how to transfer college credit already earned to the college you'll attend. We also invited all Running Start seniors who don't have English at BHS to an information session on those same topics on October 18th. Here is a link to our presentation (Class of 2020 Senior Presentation).
MEET OUR COUGARS OF THE MONTH !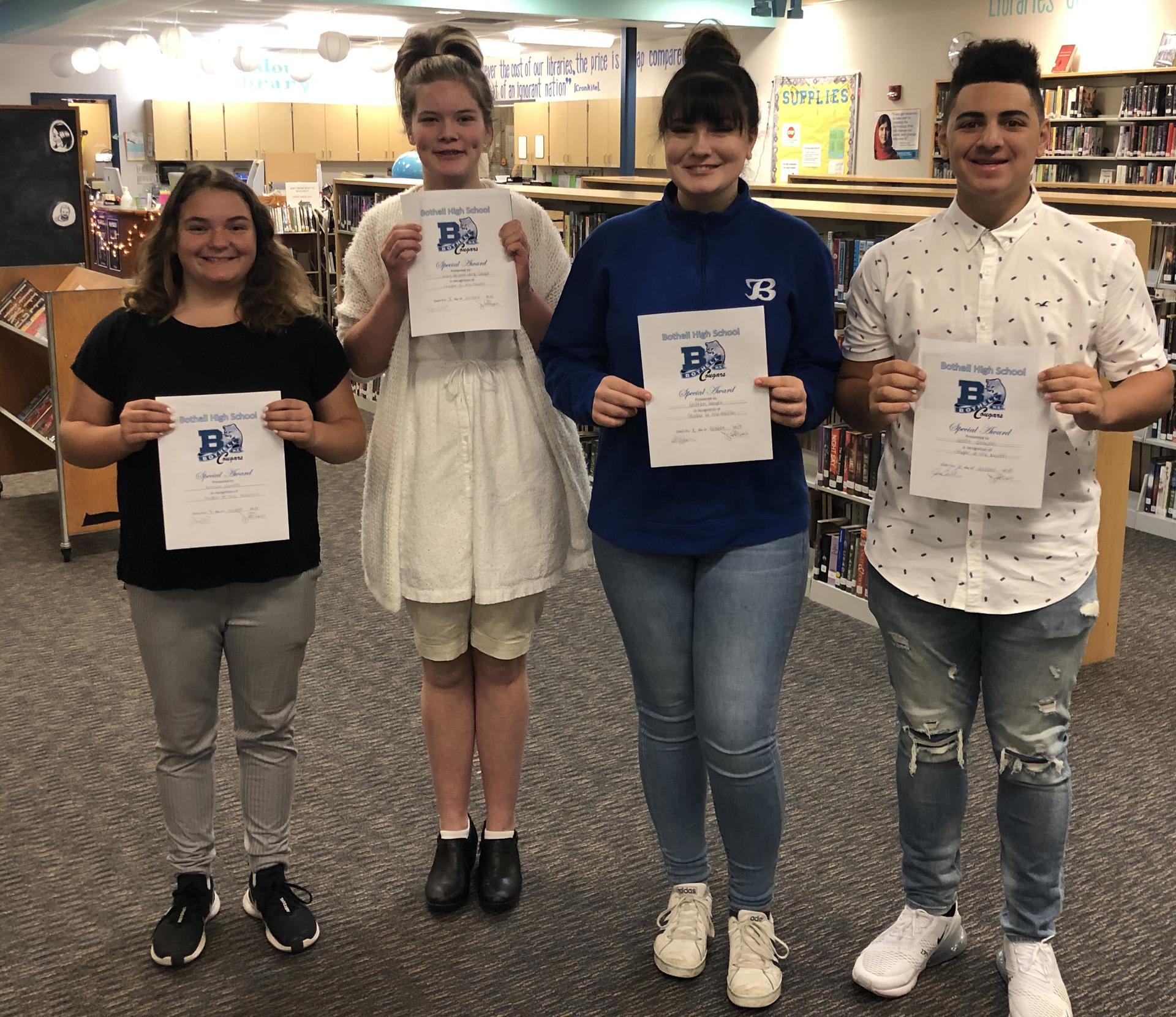 left to right: Kallen Lundy, Lily Spitzenberg-Lange, Lauren Geiger, Steele Jackson
THESE STUDENTS EXEMPLIFY THE VALUES WE EMBRACE AT BOTHELL HIGH SCHOOL.
HERE ARE SOME OF THE COMMENTS NOMINATING TEACHERS MADE ABOUT THESE FOUR:
"... volunteers in class and actively engages in all classroom activities."
"... is prepared well for exams, and earned a perfect score on our first test."
"... has an infinite amount of patience and a genuine interest in getting to know others."
"... is a diligent worker and is ahead of schedule for the course, and if there's any down time, (this student) works on other homework."
CONGRATULATIONS TO OUR KIND, HARDWORKING, AND ENGAGED COUGARS! THEY WERE CELEBRATED AT A BREAKFAST EARLIER IN THE MONTH, PREPARED BY OUR SKILLED CULINARY ARTS STUDENTS.
October Cougar Cast
Our uber-creative, talented, funny ASB crew works diligently to get the Cougar Cast ready for Wednesday morning announcements. Here's one from this month so you get an idea of how much work they put in to this production!
NOTES FROM THE NURSE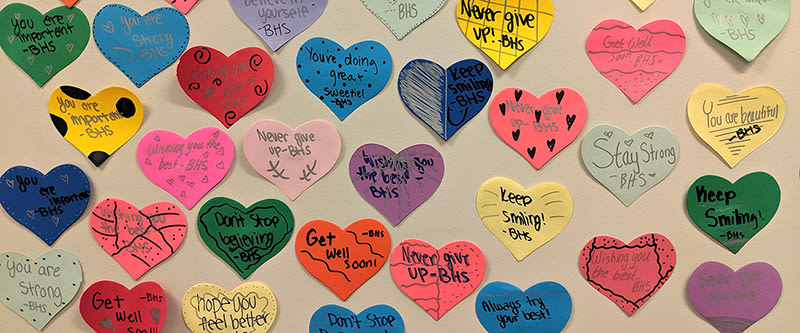 Brace yourselves - it's Flu Season!
We have lots of kiddos staying home sick, which definitely helps the spread of those icky contagious bugs, like the flu. But is it the flu or a cold? And what can you do to protect yourself? Here are some things to watch for so you know...
Contagious respiratory virus: symptoms include fever, chills, body aches, headaches, cough, sore throat, nasal congestion, fatigue, and nausea and vomiting.
Symptoms can be mild to severe and usually last a few days to a week, maybe two. Some complications that can result from the flu are pneumonia, bronchitis, and sinus and ear infections.
It's spread through the air when people sneeze, cough, drip, or exhale. Have your kids cover their cough and sneeze into their arm! Hand washing is also very important to prevent spreading and minimizing chances of getting the flu.
Get vaccinated! It is the best way to prevent getting the flu each season! Getting the flu shot, may hurt the arm for a day or two and may cause some slight feelings of sickness shortly after, but this will pass. If your child has an allergy to eggs or other ingredients of the vaccine, talk to your doctor. Some children are able to get the vaccine by nasal spray rather than a shot. Flu season can go all the way into February, so if you have not received the vaccine it is not too late.
How is the flu different from the common cold? Both are caused by a virus and have similar symptoms, but a cold is usually less severe. Fever, body aches, and fatigue are more common flu symptoms.
Antiviral drugs can be prescribed to treat the flu because it is caused by a virus. If given early on in the sickness, the symptoms will most likely not become severe. Getting lots of good rest and drinking enough fluids is especially important when sick with the flu and helps with the recovery process.
Stay home from school! If your child has the flu it is important to keep them home from school to protect other students from catching the virus. They should be alright to return after 24 hours of being fever free.
We Need Substitute Nurses!

Are you a Registered Nurse who might be interested in exploring the rewards of school-based nursing, supplementing work hours, or simply maintaining nursing licensure credentials? We would love to discuss available opportunities as a substitute school nurse with the Northshore School District. This is a great way to transition into community nursing with K-12 school age children. Contact Rebecca Cavanaugh, Health and Nursing Supervisor, Northshore School District: 425.408.7728 or rcavanaugh@nsd.org.I'm a new Text block ready for your content.
MENTAL HEALTH CORNER
Does your teen struggle with anxiety? Does your student have a hard time coping with tension? Bothell High School's PTSA is sponsoring an event you might be interested in! Our Mental Health Specialist, Gina Frank, will hold a presentation on Identifying and Coping with Teen Anxiety. She'll then open a discussion on the topic and be available for a Q & A.
TOPIC: Identifying and Coping with Teen Anxiety
WHEN: November 14th at 6:00 pm
WHERE: BHS Library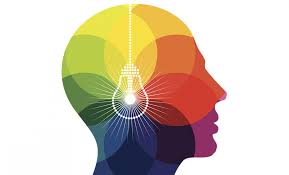 Looking for PTSA News?
PTSA needs officers, volunteers, donations!
Head over to the website and find a way to pitch in!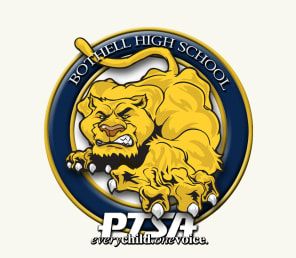 A "FOOT"NOTE: Our soccer teams have a Team Breakfast once or twice a week. After especially sweet wins by both the Varsity and JV teams recently, they got together for waffles for a job well done.
Go Bothell Soccer (aka BOSO)!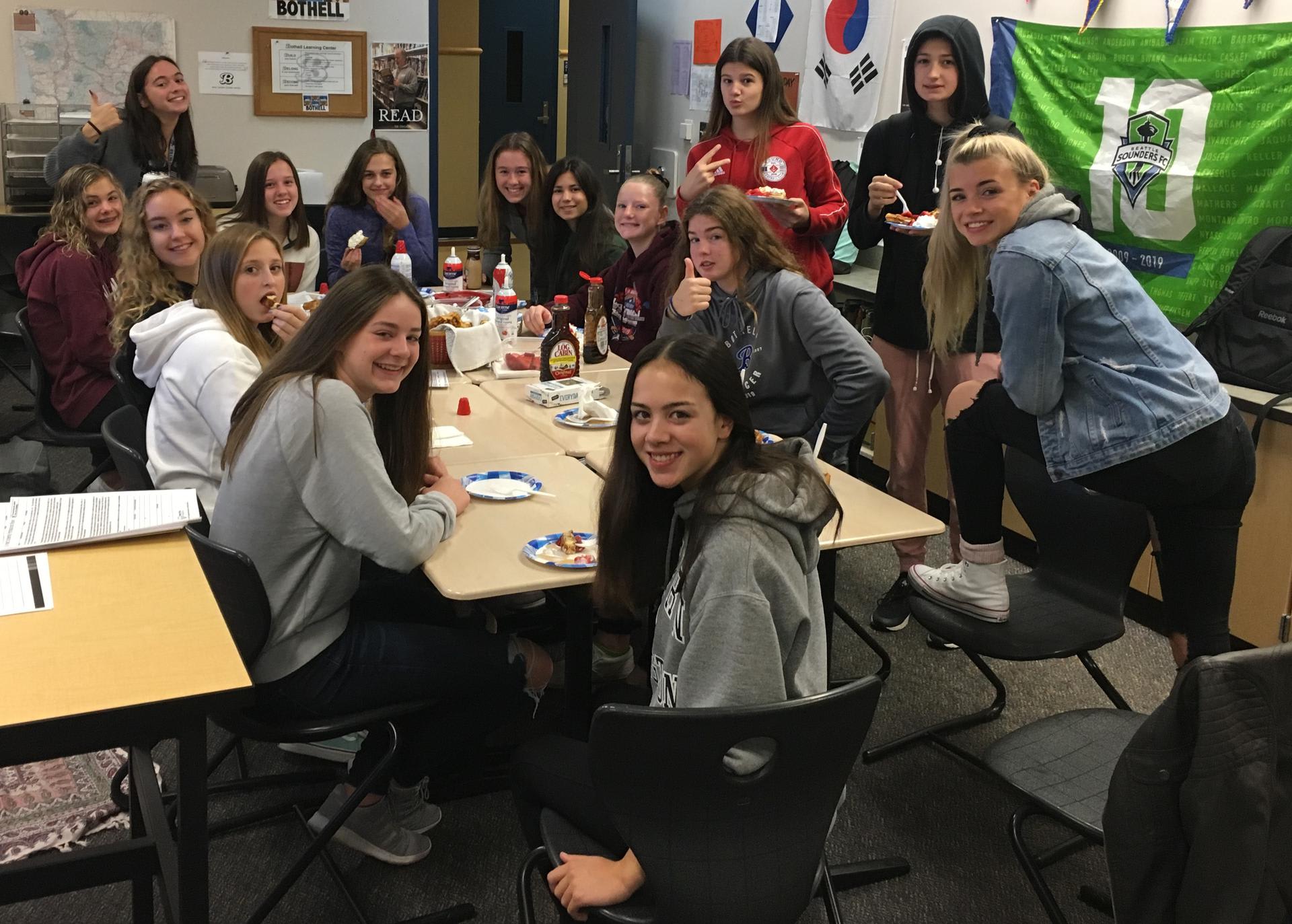 Build. Belong. Become. Bothell.
Build Your Future | Belong to Our Community | Become Your True Self
Bothell High School | 9130 NE 180th Street, Bothell, WA 98011
There are no resources or collections to display