Archived Principal Newsletters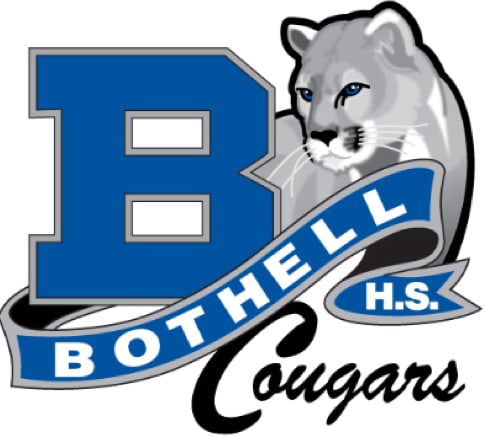 Cougar News
January 2020
From Principal Price
Welcome to my first newsletter of 2020! I hope everyone enjoyed Winter Break and the holiday season. Based on my conversations with students over the first few days on campus, it sounds like they're eager to get back to school. The consistent message from our staff to students is to stay focused, stay engaged in class, check in with teachers, and finish strong academically with fewer than three weeks until the end of the first semester.
Turning to next month - we're already looking ahead to class registration for the 2020-2021 school year! Students will get registration materials in their 2nd period classes and then will register online via StudentVue. We'll have more details about this the closer we get to registration.
Tips from the Principal
As I continue to my effort to pass on research for successfully raising teenagers, starting off a new year seems like a good time to talk about money. As adults, we know finances take up a big part of our lives! Helping your student set goals now, will pay off in their future.

Sharing the basics of teaching your teen to manage money:
Budgeting - Learning to manage a limited pool of money to cover needs (like school clothes) and wants (like brand-name sneakers) teaches your teen to make smart choices. Let your teenager hear you explaining your budget choices. Instead of saying, "we can't afford that," try, "that's not in the budget this month." Encourage them to brianstorm ways to stick to a budget, too, such as making smoothies at home instead of hitting the local smoothie shop.
Saving - Putting aside some money lets your teen achieve short-term goals (buying a new bicycle), cover unexpected expenses (bicycle repair), and reach longer term goals (buying a car). Saving is easier with a goal in mind. Encourage them to choose something to save for, then help them figure out how much money (either from a job, allowance, gifts) they'll need to save each week to get there.
Next month, the importance of teaching your student to read for pleasure. I'll give you ideas on how to get them to read just for the enjoyment of it. It can happen!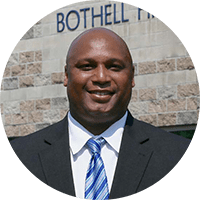 Sincerely,
Juan Price
Principal, Bothell High School
For Your Calendar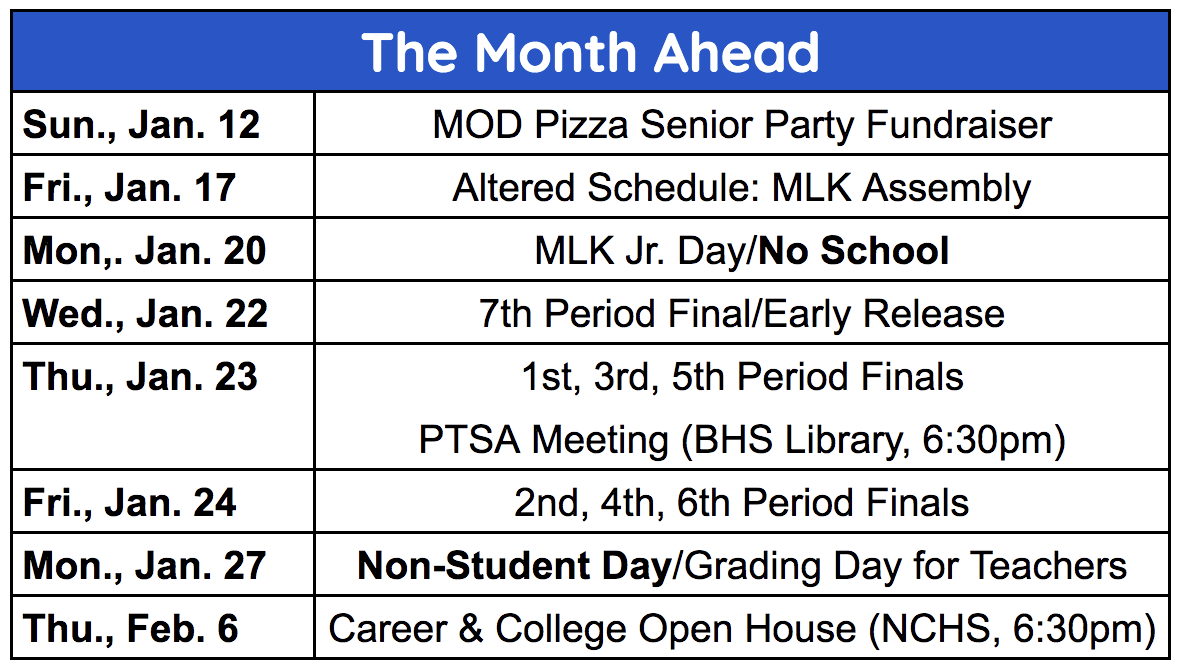 The semester ends on Friday, January 24th.
Finals will be held on January 22nd, 23rd, and 24th. Here are the bell schedules for those days: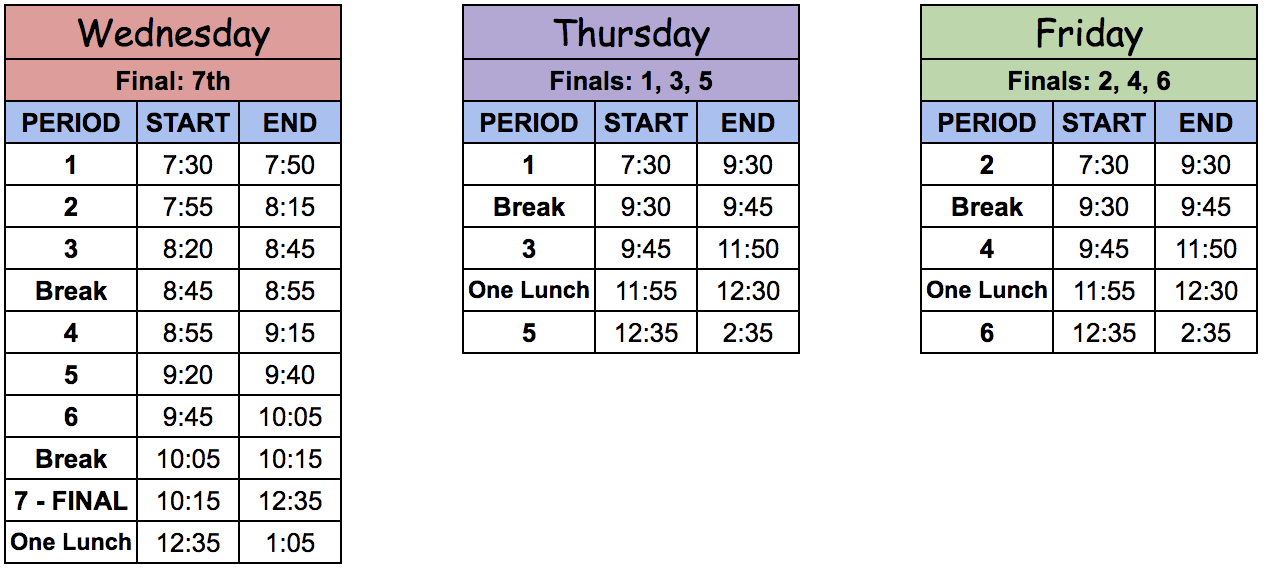 College & Career Open House

Is your underclassman starting to consider what to do after high school? If you need ideas or direction to help get your high schooler ready for what's next, visit our Career & College Open House at North Creek High School on February 6th. This annual event is a great opportunity to hear from teachers and current students about our career and college readiness offerings. From Auto Tech and Aviation to Health Sciences to Sports Medicine to Teaching, the Northshore School District has classes that introduce students to all kinds of vocations. And starting these classes in high school gets your student a leg up on training or credits toward certifications, an AA, or even a 4-year degree.
WHAT: College & Career Open House
WHERE: North Creek High School
WHEN: Thursday, February 6, 2020. 6:30-7:30
Does your student need a little extra help with classes?
We have several departments offering additional academic support and
all you have to do is drop in - no appointment necessary!
If you need general homework help, visit the Counseling Center on early-release Wednesdays (1:10-2:30). BHS staff is there and ready to dig in to the challenging stuff with you! Math, science, social studies, English, Spanish - bring it on!
Math teachers are available on Mondays after school between 2:45 and 3:45. Meet in Room 335.
Science teachers can help on Tuesdays after school, also 2:45 to 3:45. Dip in to Room 305 for Biology help, Room 312 for Physics help.
American Sign Language help is on Thursdays after school from 2:45 to 3:15. That's in the Language Building Room 112.
For our ELL students: Ms. Lazo is here every day after school to support any of your ELL/Spanish needs, including projects. She's in Room 760 Monday through Friday.
Spring 2020 Smarter Balanced Testing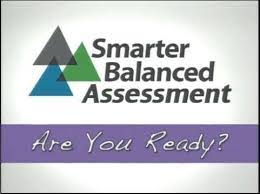 All sophomores and some juniors will be taking the English/Language Arts and Math Smarter Balanced Tests this spring during their regularly scheduled English and Math classes. Passing these tests demonstrates that students have met standard in English and Math.
All juniors will be taking the Washington Comprehensive Assessment in Science during their regularly scheduled U.S. History classes.
If you have any questions, please email Carolyn Urrutia, BHS Librarian and State Testing Coordinator at currutia@nsd.org.
Test Dates:
ELA Part I: Wednesday, April 15; Thursday, April 16; and Friday, April 17
Make up: Monday, April 20.
ELA Part II: Wednesday, April 22nd; Thursday, April 23rd; and Friday, April 24
Make up: Monday, April 27
Math Part I: Tuesday, May 19; Wednesday, May 20th; and Thursday, May 21
Make up: Tuesday, May 26
Math Part II: Wednesday, May 27; Thursday, May 28; and Friday, May 29
Make up: Monday, June 1
WCAS (Science): Wednesday, June 3; Thursday, June 4; and Friday, June 5
BHS Teacher Featured in National Magazine!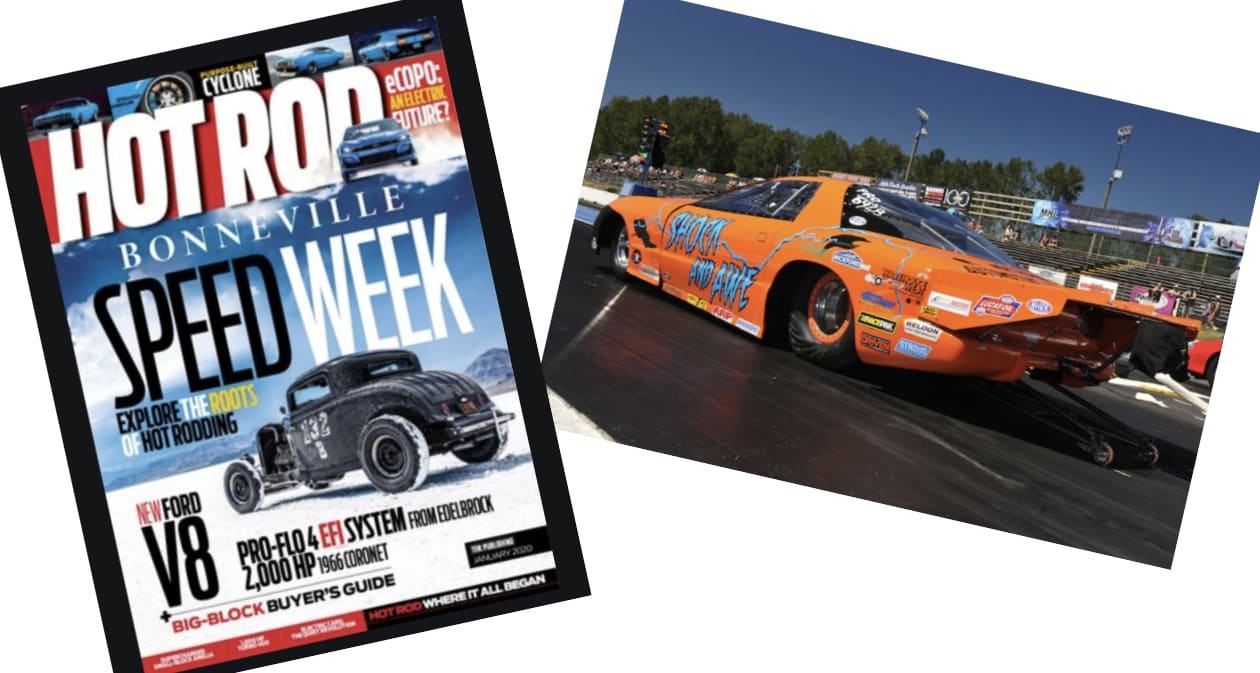 Auto Tech pro Pat McCue has managed the near impossible – getting an electric car featured in a magazine devoted to muscle cars. Your gut instinct would lead you to believe they'd be mutually exclusive. Instead, as a pioneer in the world of electric drag and street racers, McCue is making internal combustion engine loyalists rethink battery-powered speed! In fact, at the moment, he and his 2016 Auto Tech class have the fastest electric car in the world - the Shock and Awe (pictured on the right).
If terms like eCOPOs, door-slammers, torque converters, and multi-cell batteries rev your engine… read more! HERE's the Hot Rod Magazine article. Even if you're not a drag racer devotee, read the piece. It's a cool peek into what McCue's students are learning about converting gas-powered vehicles into battery-powered performance racers and how electric cars finally earning some street cred!
AN IMPORTANT REMINDER ABOUT STUDENT ATTENDANCE
If your student has not turned in their Student Expectations Contract and State Attendance Letter, that needs to be done right away. Those were distributed to all students at the beginning of the year. If you need another copy, please have your student stop by the Main Office and we'll send one home to you.
For unexcused absences see the Becca Law (RCW 28A.225.020 and RCW 28A.225.030). Students are not entitled to assignments/quizzes/tests for absences that are unexcused. Discipline is assigned for students with unexcused absences.
For excessive excused absences (10 or more per period/semester) An Attendance Contract may be necessary to help students manage their time and help them succeed in school. When absent, a student's grade may be affected because of the inability to make up the activities conducted during a class period. NOTE: Should a student miss an excessive number of days because of a serious illness, injury, or family crisis, and these absences are verified by the building administration, the above procedure may be waived.
The principal/designee has the authority to determine if an absence meets the criteria for an excused absence (NSD Board Policy No. 3122).
Congratulations to our Bothell High School Reflections entrants! Your submissions went on to Council PTSA Reflections. Be part of the celebration of you on January 11th!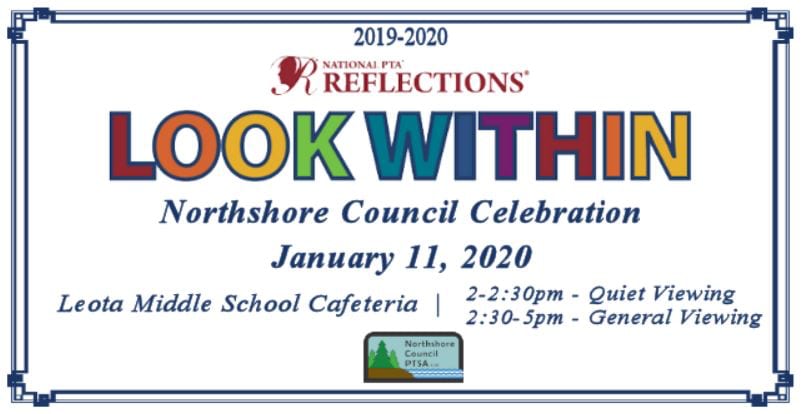 Winners:
Gabriel Frank - Literature, "Warm Sleepless"
Nevenka Bollini - Literature, "I Wish... "
State Qualifier:
Soham Santosh Bhosale - Literature, "The True Quest for the Gold of Life"
Judge's Choice:
Vishaka Menon, Visual Arts - "University Inside Me"
Students Spice up the Salsa Competition!
Our Annual Salsa Competition continues to grow and thrive! Hosted by Spanish teacher Alex Zahajko, this year's contest consisted of 49 entries rainging from mild to smokin' hot! We also had a Wild Category that included quesos, bean dips, and even ceviche! The winner of that was a delicious surprise!
Our 2019 champions are (insert drumroll please)…
Mild (18 entries): Brooklyn Harrel and Ella Weaver
Spicy (7 entries): Lucas Fowler
Guacamole (17 entries): Titus Vela – our first back-to-back champ!
Wild (7 entries): Stone Wolfgang - a chocolate cinnamon cookie dip!
Win, show, or place - there's no doubt the kids had fun making and sampling!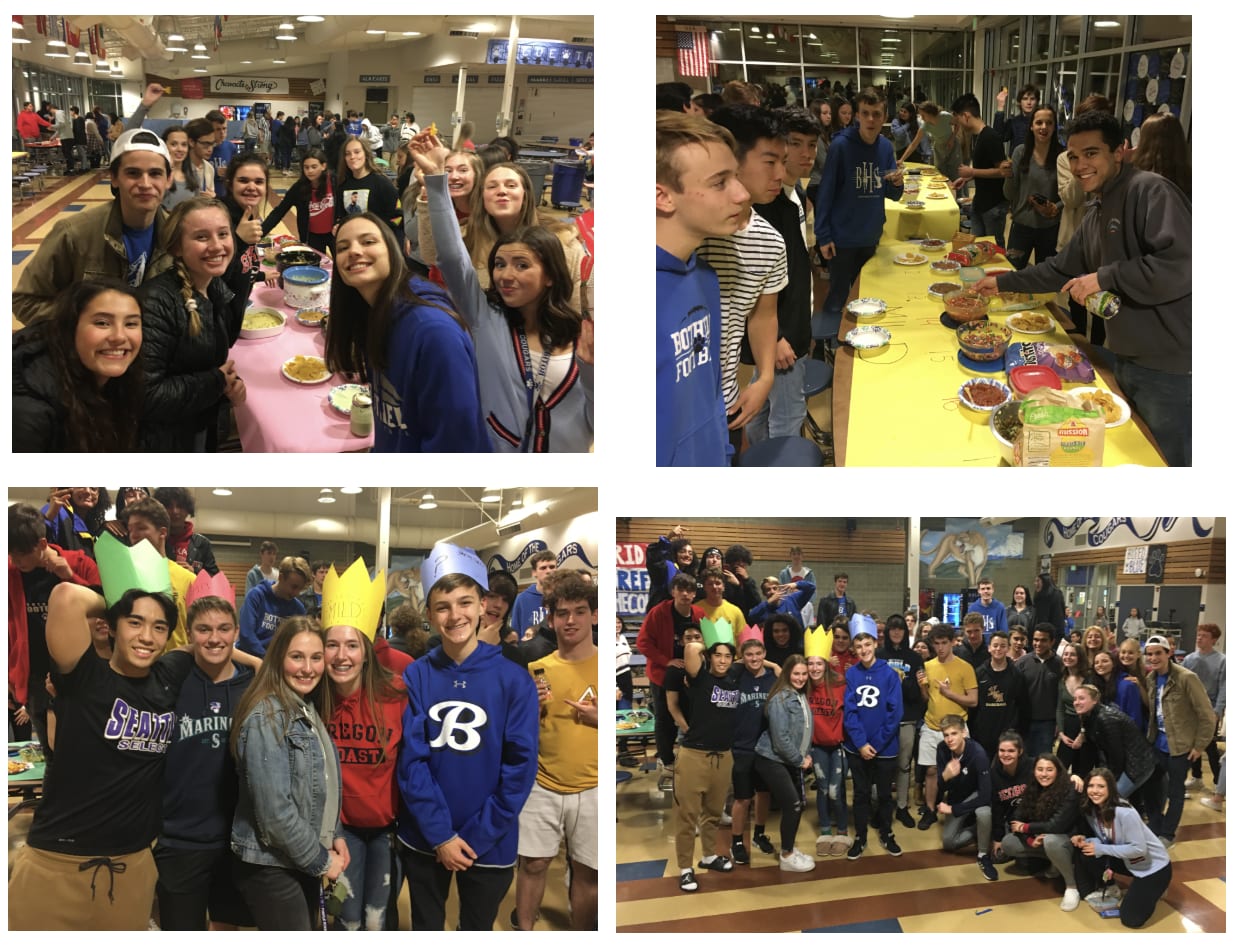 Cougars of the Month (December)
Shout-out to six students, recognized in December as our Cougars of the Month. All of them represent the qualities we want to cultivate and embrace in our culture here at the high school.
Thank you Cougars, for being good community members on campus and off!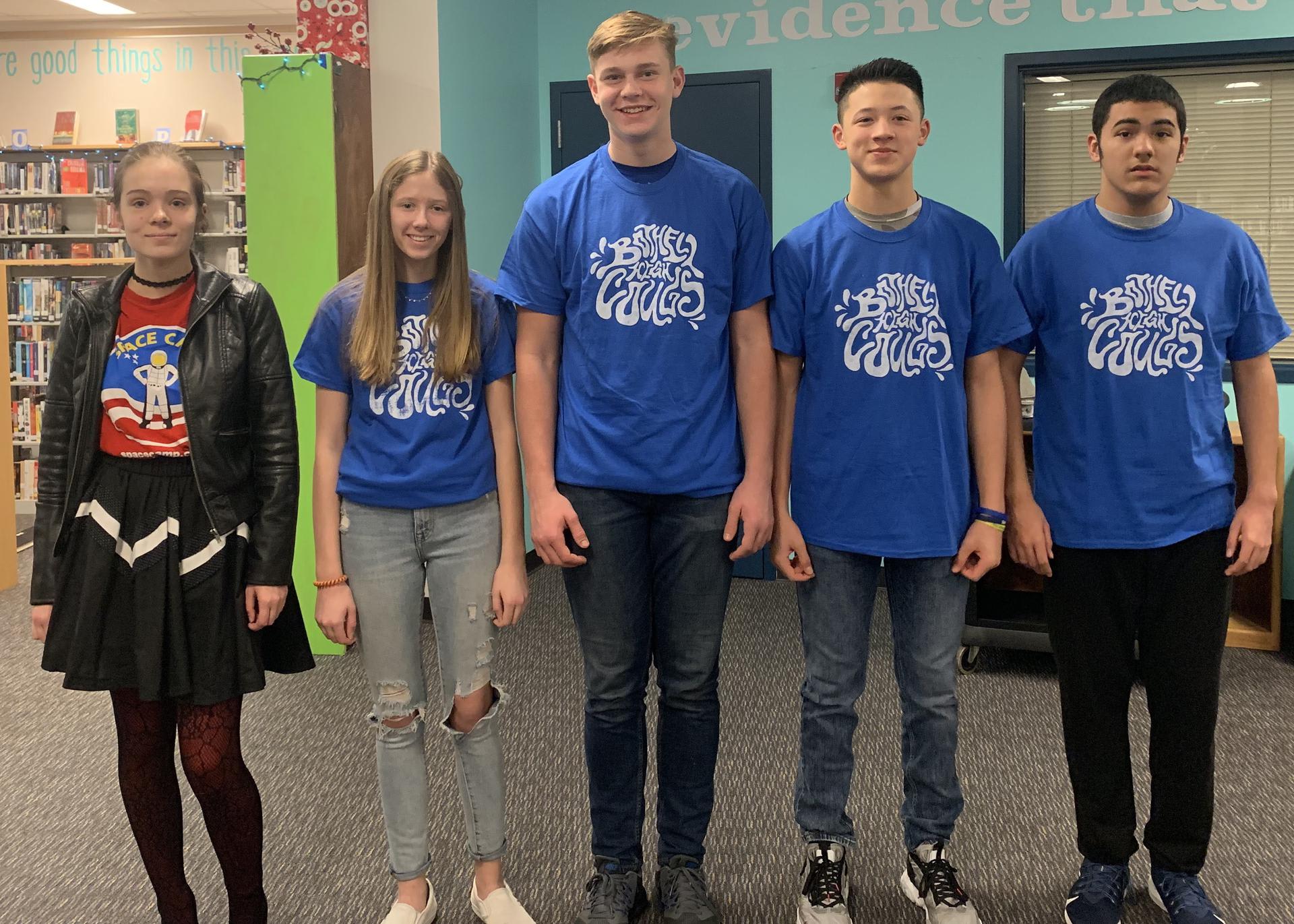 (l. to r.) Emily Sexton, Megan Kind, Luka Vincic, Issac Tran, and Andre Kim
(not pictured: Cameron Zundel)
Thanks for the Cookies!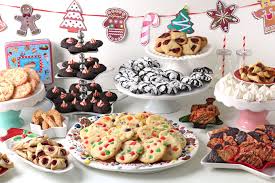 Sincere thanks to our awesome PTSA who provided an amazing treat for BHS staff before Winter Break. They were so generous to have cookie tins for our entire staff to fill - nearly 145 of us! But even more impressive, about 70 families contributed dozens and dozens of cookies. We all got to pick our favorites to take home (if they made it that far!) and share with our families. These monthly Staff Appreciation events put on by the PTSA are a fun occasion for staff to put a pause on our busy days, get together with colleagues, and enjoy a little comradery.
From the BHS Staff -
A heartfelt thank you!
PTSA Update
A couple notes from PTSA this month...
Are you interested in helping our seniors have a safe & sober graduation party? If so, visit the MOD Pizza in Bothell on Sunday, January 12. MOD will donate 20% of that day's food and drink sales to our Big Bash Senior Party 2020!

Where: 22833 Bothell Everett Hwy.
When: 10:30am to 10pm.
The next PTSA meeting is Thursday, January 23rd at 6:30 in the BHS Library. There will be a guest speaker talking about Suicide Prevention. There will also be a question and answer session after the presentation.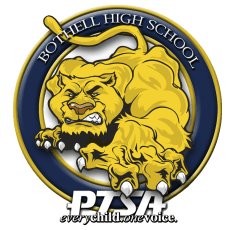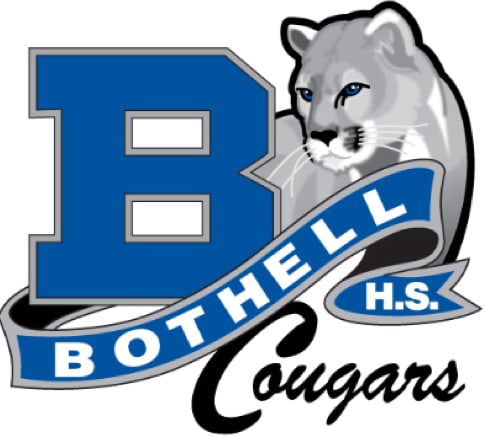 Cougar News
December 2019
Season's Greetings Cougar Community,
How quickly the school year and 2019 has flown by. It's a privilege and honor to serve as principal here at Bothell High School and I want to wish all of you a safe, restful, and enjoyable holiday season as this will be my last newsletter for 2019.
Collaboration. Communication. Creative problem-solving. Critical thinking. These four skills, known in some education circles as the 4Cs, are skills necessary for the future and the hallmarks of innovators. They are also skills utilized by coders. As Bothell High School looks toward the 2019 Hour of Code during the week of December 9-13, we're excited to engage our students in various Hour of Code activities as yet another example of how Northshore encourages innovation. This year, our school is excited to once again participate in the Hour of Code. When students engage in coding activities during the week of December 9, they are immediately curious about how a line of code causes a computer, bot, or robot to respond. Students will be participating in Hour of Code activities during their math classes the week of December 9th-13th. This curiosity motivates them to use creative problem-solving and critical thinking to think through the required logic related to a coding situation. Coding inherently involves trial and error, and students naturally begin to share their successes with others. Communicating about coding efforts with peers is the way students share what they learn and support one another as they work on coding projects.
It's been an exciting fall for our sports teams and we'll be honoring two of them at an upcoming Sports Assembly. Our Bothell High Girls Volleyball team has been named the WIAA Class 4A Academic State Champions for the season. The team GPA for the fall was 3.77 out of a possible 4.0, tops in Washington State among Volleyball Teams at the 4A Level. Then, we have our Varsity Football team who will be playing Camas High School for the 4A State Championship. This huge game is on Saturday, December 7th at 4:00 pm in Tacoma at Mt. Tahoma Stadium. The game will be aired live on KJR950 am radio. One perk of making it to State... the Seahawks invite your team to practice at the VMAC! These players had an amazing experience at the Hawks state-of-the-art facility on the shores of Lake Washington! Click HERE to see a few pictures of our KingCo Champs on the field!
Congratulations to our volleyball players and good luck to our football players!
As part of my monthly newsletter, my goal is to share research on best practices for parents of high school students. As a parent of a current high school student myself, I realize they're a unique group and I find the following information helpful in continuing to build positive relationships with them.
Handling Homework Challenges: Knowing how to do an assignment is only part of the equation when it comes to being productive at homework time. Share these strategies your teen can use to overcome common homework challenges:
Set up a system - In class, write assignments in your planner or make a to-do list on your phone as soon as the assignment is given. Before leaving school, check your planner or phone and pack up books and materials you need to complete assignments. When you complete an assignment, immediately slide them into the correct folder in your backpack so you can turn it in the next time you're in class.
Make homework time automatic - At the beginning of each week, create a homework schedule that takes into account other commitments you have (work, chores, etc). Whether it's 4pm every Monday or 7pm every Tuesday you set to do homework, this will develop into a habit which will become your routine.
Set timed goals for different subjects - For example, 30 minutes to read a chemistry chapter, one hour for a French project. Plan breaks, too. Before you know it, you are finished.
Wishing you peace, love, and laughter this season and throughout the coming year. Go Cougs!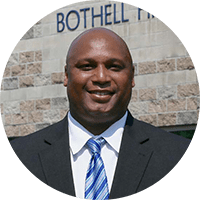 Sincerely,
Juan Price
Principal
Bothell High School
---
---
Follow Up News about our Nick of Time Heart Screening Event

Thank you to all the parents and community members who supported our November heart screenings with the Nick of Time Foundation. We had 134 volunteers on campus who helped screen 567 students from Bothell High School, other schools in our community, older siblings, and even a few of our younger staff members. This was the highest number of people the foundation has screened which shows just how much care and support for our youth there is in this area. All participants learned hands-only CPR and the importance of AEDs in our community.
By the end of the day, doctors had identified six young people who needed follow-up. We are so thankful they will be able to find the care they need and would have otherwise not known about without this event. The other 561 youth (and their families) go into the holiday season with the peace of mind they are heart healthy!
Thank you again to all the sponsors and staff who helped make this day happen. Special kudos to Elizabeth Cano, Nancy Murray, Yonni Mills, Dan Newell, Kathy Paulsen, and Wendy Wands for the behind-the-scenes organization and meetings to prepare for this day. Thank you to all our coaches who made an extra push with their student athletes; Sydney Fee for promotion and student support; Allison Enstrom for supporting the communication; all our wonderful Bothell High students who volunteered time and muscle to set-up and break down (especially C-Team Football!) and ASB kiddos who stayed late to help; our custodial staff who swept in when needed and left our gym whistle clean; Michelle Seals and our wonderful PTSA who jumped right in to organize food; community volunteers Craig and the Stryker crew and Demico, Niki, and Bothell Fire; our local vendors for feeding the team: Uncle Peteza's, Jimmy John's, Jersey Mike's, Costco, and Panera; and, our sponsors UW Center for Sports Cardiology, Alexander's Hope, Cardea Screen, Sonosite, the Physio Foundation, Cloud 9 Sports, ProStar Insurance and Real Estate, and SignUpSign Company.
---
FROM COUNSELING & CAREERS: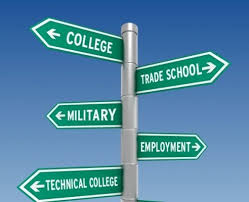 NEW ASVAB DATE! Due to a nationwide ASVAB network failure during the November 20th ASVAB, we have rescheduled it for December 18th. If your son or daughter is interested in taking the ASVAB to learn more about their strengths and what opportunities are available to them, please let Mr. Dawson (in counseling) know. The test can also be used to meet the state assessment graduation requirement. We are now offering the ASVAB after school on December 18th in the BHS Computer Lab just off the Library (and it's free).
Before you're scared off by the word ASVAB, know that 83% of students who took it in the past five years, weren't interested in joining the military and students don't have to send scores to the military or recruiters. Sign up for the test in Counseling with Mr. Dawson (or contact him at bdawson@nsd.org).
---
MEET OUR COUGARS OF THE MONTH!
From l. to r.: Cat Hartman, Tristan Parsons, Cameron Zundel, Lauren Culp, and Julio Salazar
THESE STUDENTS EXEMPLIFY THE VALUES WE EMBRACE AT BOTHELL HIGH SCHOOL.
HERE ARE SOME OF THE COMMENTS NOMINATING TEACHERS MADE ABOUT OUR OUTSTANDING COUGARS:
"... is always focused, interested and really trying to understand what is occurring in the world... is a joy to have in class."
"... always makes 6th period better... pushes in student's chairs without being told, helps others keep track of their things and is an overall calming presence in a class that's full of energy!"
"... has a great enthusiasm for mathematics that I witness on a daily basis... contributes regularly to class discussions and helps propel the class closer to understanding a complex concept... motivates others through his positive example."
"... is always willing to assist others... is very respectful... is earning one of the highest grades in my class so far."
Here's a comment from one teacher which could apply to so many of our busy students: "I wanted Lauren to know we see how hard she, and other students like her, are working. Lauren has zero period jazz band, is taking AP English, Biology, and CHS Precalculus, is on the varsity volleyball team, and often has marching band events or practices to attend after volleyball. I have no doubt her commitments are overwhelming at times and it is a struggle to stay caught up but Lauren shows up everyday and when she is struggling she makes time to see me outside of class and that commitment to her studies is not lost on me. So I want to say 'Well done Lauren, keep it up and I am proud of you'."
CONGRATULATIONS TO OUR HARDWORKING, ENGAGED, SMART STUDENTS! THEY WERE CELEBRATED AT A BREAKFAST EARLIER IN THE MONTH, PREPARED BY OUR SKILLED CULINARY ARTS STUDENTS. Reviews of the food? The kids said it was amazing!
---
NOTES FROM THE NURSE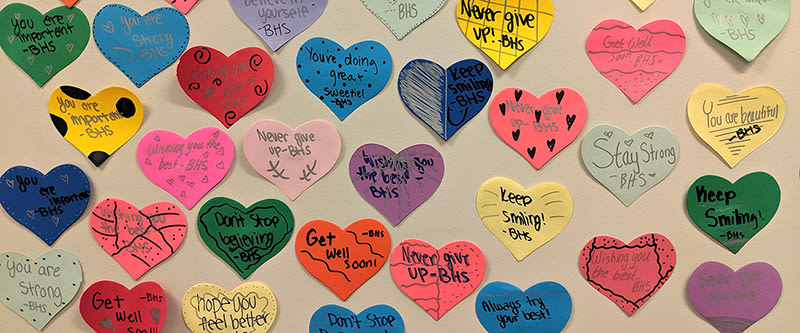 With the holidays here, the focus on health tends to take a back seat to eating the festive foods of the season. There are some things you can do so when you start 2020, it's not going to be five pounds heavier than you are now! And you'll feel better. Here's some advice from our nurse, Deanna Wilson.
COMMON NUTRITION PITFALLS
1. Drinking Too Many Sweetened Beverages
Often what we interpret as signs of hunger may really be signs of thirst.
Fluids play a vital role in our daily nutrition, but beverages like coffee drinks, energy drinks, sport drinks, juices, bottled iced teas, and pop can add a substantial amount of empty calories to your day. These drinks often lack fiber, vitamins, and minerals and should never be used in place of a balanced meal. In addition consider the mood, behavior, and nervous system is affected by the excess caffeine found in the popular, but unregulated energy drinks.
Try a glass of water first before you reach for an energy drink. Drinking water also has the side benefit of speeding up your metabolism.
Bottom line: Cut back on, or better yet avoid, these drinks. Drink more water (at least 8 cups every day)!
2. Skipping Meals
Skipping meals and snacks often sets us up for hard-to-control hunger or a disordered eating pattern. We all know it is impossible to run an automobile without fuel. That same principal applies to our human "machines." Pay attention to hunger signals and eat when you feel slightly hungry.
Bottom line: Eat breakfast. Eat three meals and two snacks a day, or eat every 2-4 hours.
3. Skimping on Fruits and Vegetables
Fruits and vegetables are rich in fiber, vitamins, minerals, water, and phytonutrients, yet they're low in calories. Fiber goes a long way toward providing a feeling of fullness and satisfaction after a meal. Scientific studies consistently demonstrate that people who eat more fruits and vegetables greatly reduce their risk of developing heart disease, some types of cancer, high blood pressure, diabetes, and other chronic diseases.
Bottom line: If you do nothing else, eat more fruits and vegetables. Aim for 6-10 servings a day.
4. Eating Large Portions of Food
Serving sizes in the U.S. have significantly increased in the past 30 years making it hard to know what a reasonable amount of food looks like. But have no fear, you can retrain your brain to recognize how much food is enough. Here is a simple list of common foods and ways to estimate one serving.
| | | |
| --- | --- | --- |
| FOOD | ONE SERVING | LOOKS LIKE… |
| Meat, fish, poultry | 3 ounces | Deck of cards |
| Fruit | 1 medium piece | Tennis ball |
| Rice, pasta | ½ cup | Rounded handful |
| Raw veggies | ½ cup | ½ baseball |
| Cheese | 1 ½ ounces | 6 dice |
| Salad dressing | 1 Tbsp. | Thumb tip |
| Peanut butter | 2 Tbsp. | Ping-Pong ball |
Bottom line: Turn super-sized feasts into moderate meals.
Here's what's happening in with the PTSA...
We're hosting a Holiday Cookie Exchange for Staff Appreciation on December 19th. We'd love to have your contributions (so would the staff!)! We need A LOT of cookies, so if you can either bake them or buy them, you're hired! We'd be grateful if you could deliver a couple dozen to the Main Office on the morning of December 19th.
Sign up HERE.
Also...
NSD HiCap in the High School Discussion: Monday, Dec. 9th 7-9pm
Woodinville Library (public library, not the high school library) meeting room
Come meet high school HiCap Parent Council representatives and join us for a conversation about highly capable services in the high school. Parents and students from all high schools are welcome. Incoming 9th grade students and parents are welcome too.
We look forward to hearing from students and parents about your student's high school experience. Discussion items will include: What is working well? What needs to be improved upon? What services and topics would you like the HiCap Parent Council to advocate for at the school and district level? What can be done to help with the middle school to high school transition? Feel free to come with questions!
There's a lot going on in PTSA, find out more by heading over to the website.
It's a great way to pitch in while staying connected with your student's school community!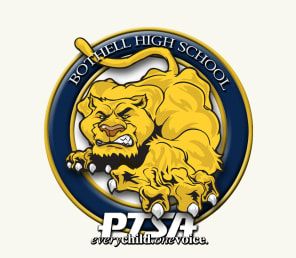 Build. Belong. Become. Bothell.
Build Your Future | Belong to Our Community | Become Your True Self
Bothell High School | 9130 NE 180th Street, Bothell, WA 98011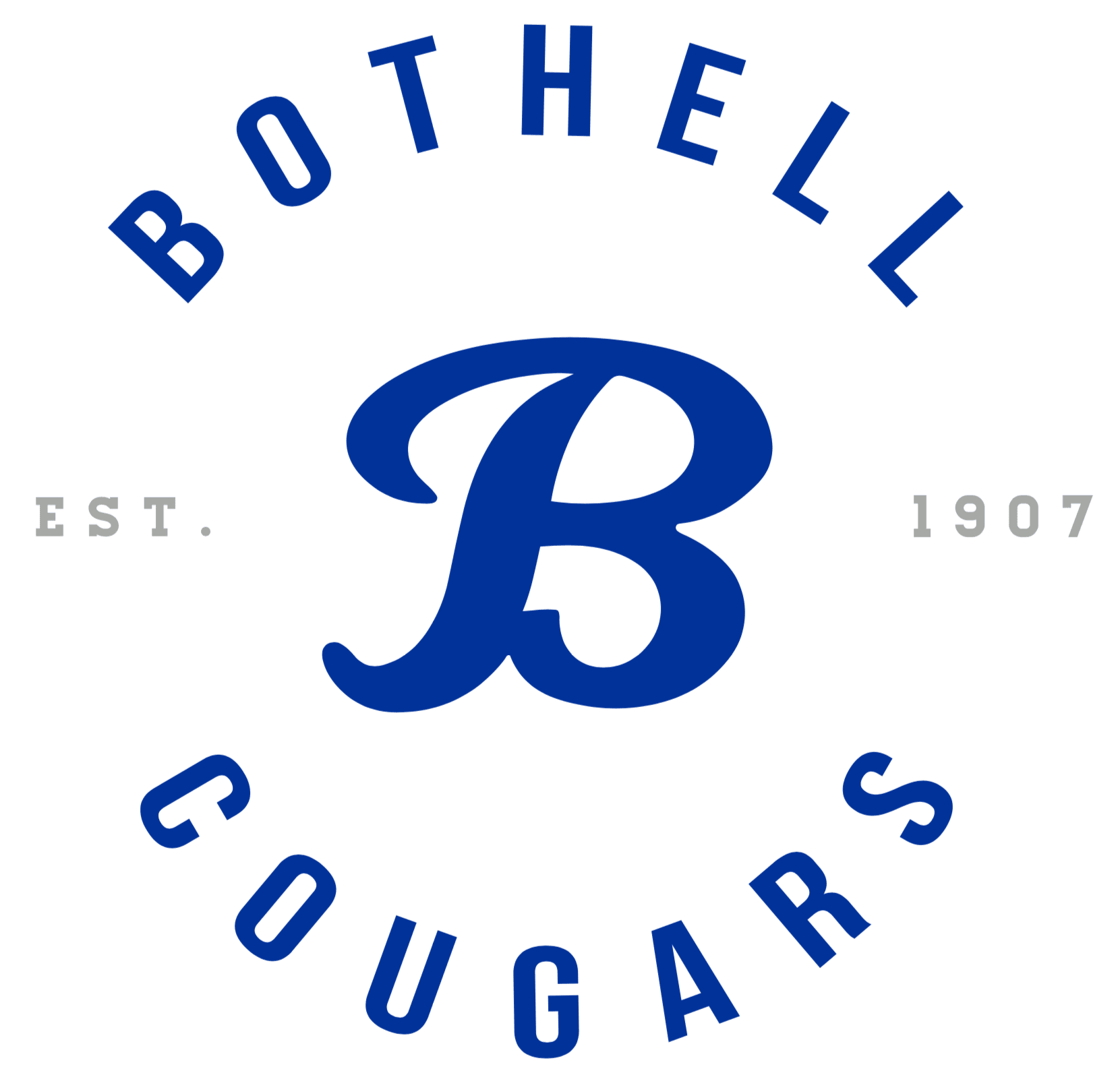 Cougar News
August 2020
WELCOME TO THE 2020-2021 SCHOOL YEAR!
From Principal Price
Hello Bothell High School Families,
I hope you've been able to spend time together this summer, enjoying the weather and relaxing. It's amazing how time flies and now suddenly we're just days away from the start of the 2020-21 school year. In my 24 years as an educator, I have never gone into a school year with more questions. As a result of the COVID-19 pandemic, all the rhythms and routines we've become accustomed to and have built around the launch of a school year feel disrupted and disordered. Back-to-school shopping for clothes and school supplies, getting fresh haircuts... much of that looks and feels different this year. Most of us are experiencing varying levels of anxiety around what this new year is going to look like and how things will work. In this month's newsletter, I'm sharing with you some of what we are doing behind the scenes to have a successful launch of remote learning on Wednesday.
Meanwhile, I want to thank you for your grace and understanding as we navigate this new experience. While many of you have questions and worries, know I will do my best to share information as soon as I get it. I wish you the best as we finish out the summer. Try to enjoy time outside and remember, no matter what's thrown at us, we will make it through! We will practice compassion, patience, and kindness! We are Bothell High School, and we always look after our Cougars.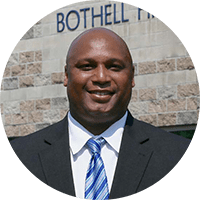 Sincerely,
Juan Price
Principal, Bothell High School
For Your Calendar: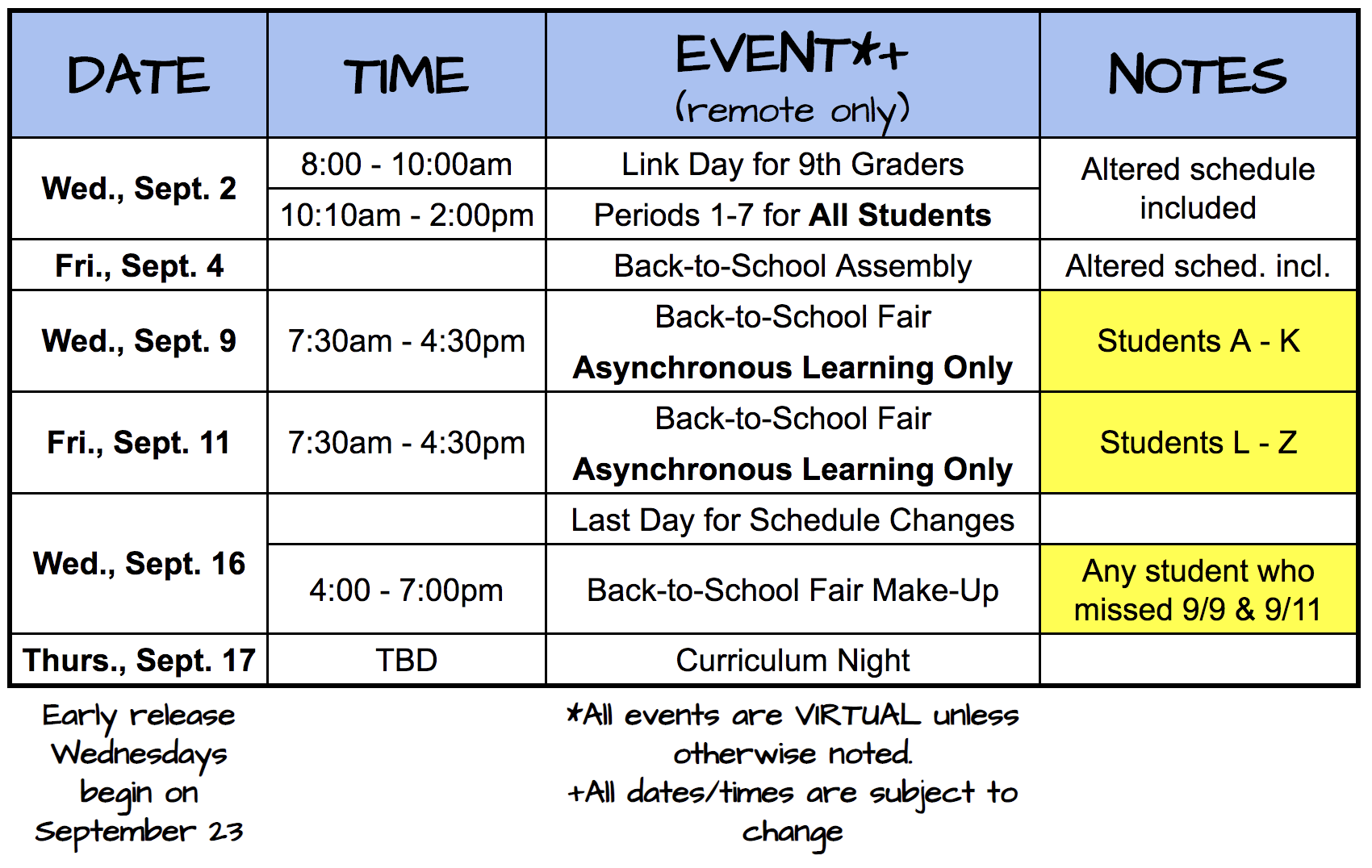 The intent of a "soft start" is to build community. Establishing classroom and school community is critical to the success of every student. To form the important relationships among teachers, students, and families, we've planned activities and experiences which will focus on making connections, getting to know one another, establishing positive classroom expectations, providing an overview of class content, and helping students and families engage in a 100% remote learning environment through technology tools like Schoology and Clever. It also allows time for students and families to pick up any required learning materials that will enable them to fully participate in remote learning (e.g. textbooks). The opportunity to make connections and build community was a common request as plans were developed this summer for the 2020-21 school year. Ultimately, the goal is working toward a successful launch to Northshore Learns 3.0 and a great start to the school year!
For more on Northshore Learns 3.0
LINK DAY FOR FRESHMEN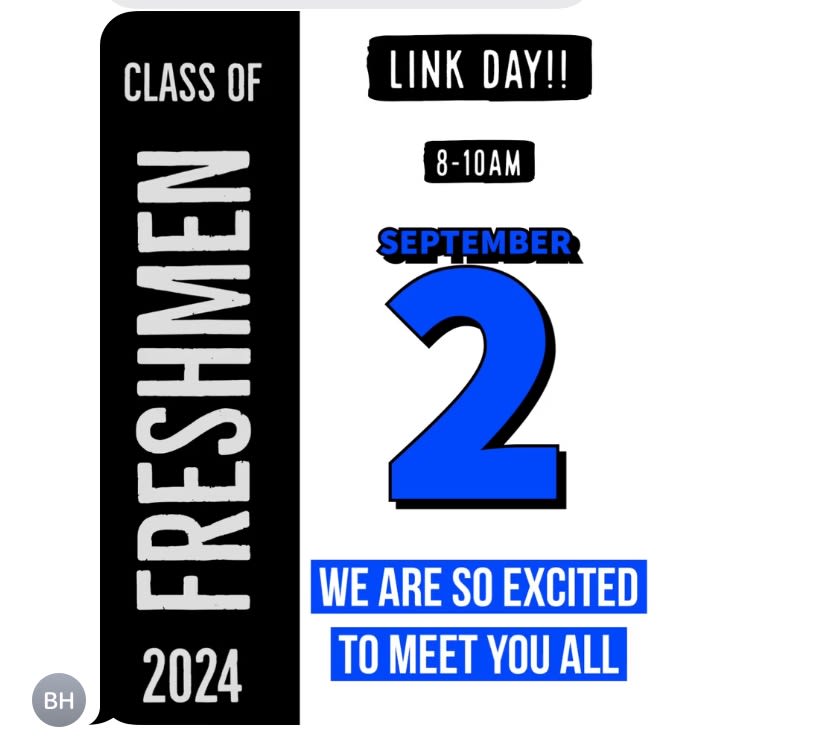 Freshmen, you should hear from Link Leaders by the end of Monday. They'll share with you the information you'll need to meet up on Wednesday at 8am.
Look for the Zoom link on Tuesday.
Parents will also receive an email on Link Day. Remember, this will be a virtual orientation. See you there!
After the Link Day event - and this is different from years prior - all grades will have an online school day on Sept. 2. Grades 9, 10, 11, and 12 will all attend Periods 1 through 7 starting at 10:10am. Schedule follows:
First Day of School - Sept. 2
Schedule for ALL BHS Students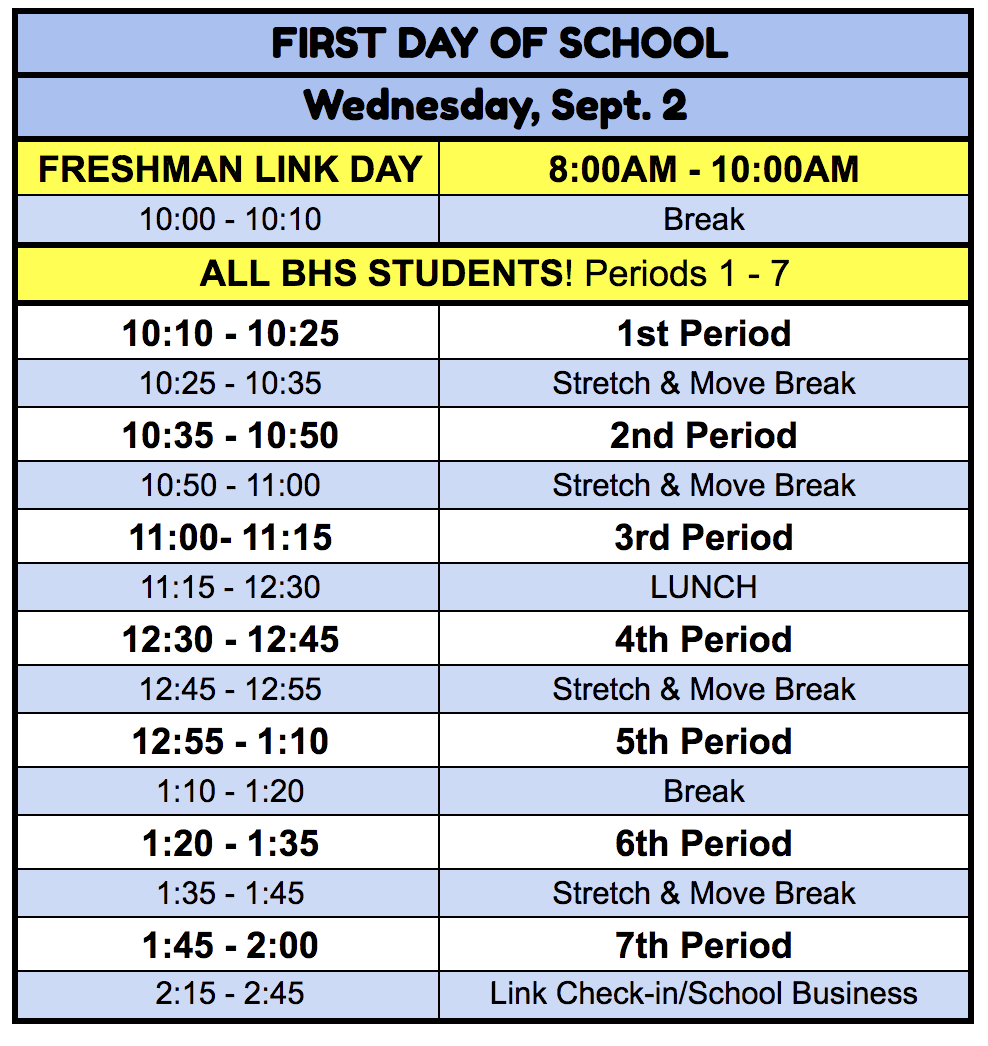 Back to School Assembly
Altered Schedule for Sept. 4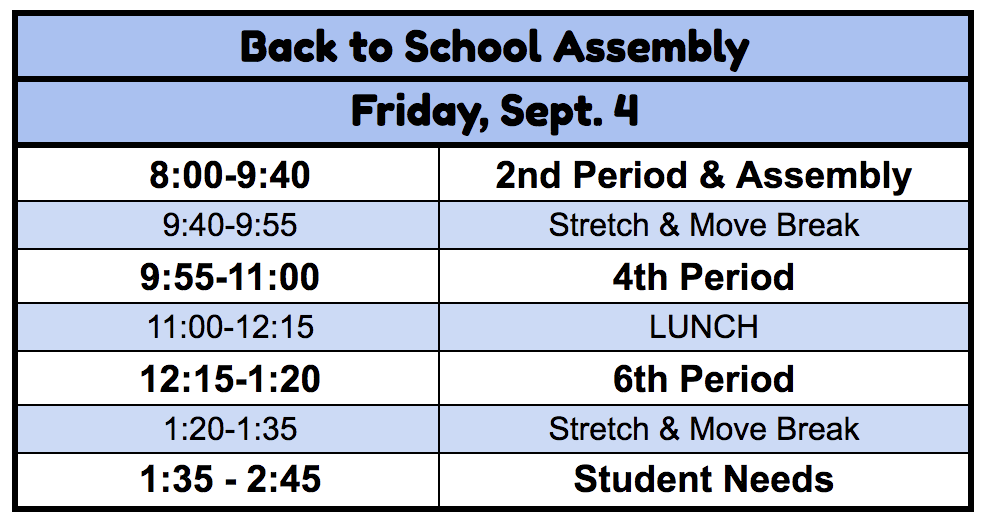 Teachers will broadcast our assembly to students sometime during
2nd Period.
PARENTVUE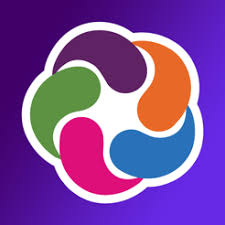 If you have questions about setting up your ParentVUE account or need an access key,
please complete THIS FORM.
ParentVUE/StudentVUE will be open to view schedules starting August 30th. Posted schedules are still preliminary and will be subject to change without notice.
They'll be official and final on September 2nd.
PARENT ORIENTATION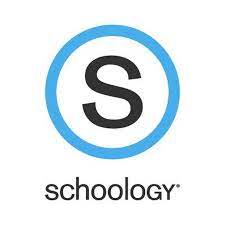 Schoology Sessions will be held at the following times:

Monday, Aug. 31 at 5 p.m. - Northshore Learns 3.0 Parent Orientation (in Spanish)
Tuesday, Sept. 1 at 8 a.m. - Northshore Learns 3.0 Parent Orientation (in English)
Thursday, Sept. 3 at 5 p.m. - Northshore Learns 3.0 Parent Orientation (in English)
Thursday, Sept. 3 at 6:30 p.m. - Northshore Learns 3.0 Parent Orientation (in Telugu)

Space is limited to 3,000 participants per session for the Q&A portion. Overflow will be directed to our YouTube channel where families can watch live. Also, each of the orientations will be recorded. To view orientations after they are recorded, visit THE DISTRICT WEBSITE.
PLEASE READ THIS LETTER FROM OUR COUNSELING DEPARTMENT.
Schedule changes can be made through September 16th, but please take advantage of the early appointments Counseling is offering. The sooner your schedule is squared away, the better!
Need to make revisions? Read our CLASS CHANGE POLICY first!
Schedule Change Policy at Bothell High School: Schedule changes are permitted for the following reasons:
• Missing required prerequisite
• Missing Graduation requirement
• Missing core academic requirements (such as no English)
• Duplicate classes (such as 2 PE classes)
• Running Start, WANIC or Satellite conflicts
• Obvious error (such as Junior in English 10)
• IEP or ELL placement issues
• Medical conflict (such as broken leg in PE)
• Needing college prep class to meet college entrance requirements (such as world language)
• Incorrect placement in class as determined by instructor
• Open (unscheduled) period
• Balancing class sizes (under-enrolled classes can be filled)
• Administrative withdrawal is required
Semester course changes may be allowed within the first 10 days without penalty. After the tenth (10th) day, courses dropped will receive an 'F' grade on student transcript. Any schedule change that does not meet these criteria is subject to administrative approval.
SCHOOL PICTURES
GREAT NEWS - School photos are happening!
It's been complicated finding a way to make this work while maintaining social distancing, but we've finally devised a plan with Dorian.
Students will have their pictures snapped during the Back-to-School Fair (Sept. 9 or 11). Lots more information coming about that event and those dates. But YES - there will be pictures, and you will be able to buy photo packages.
Here's what our high school days are going to look like...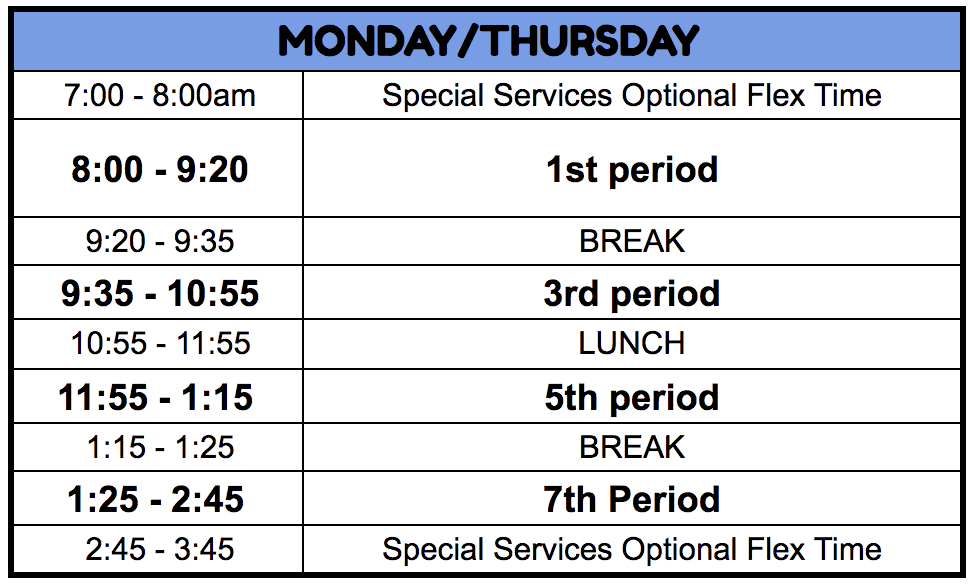 Mondays and Thursdays will be Blocks 1, 3, 5, and 7, with time built in for lunch. There's also flex time at the beginning and end of the day for special services.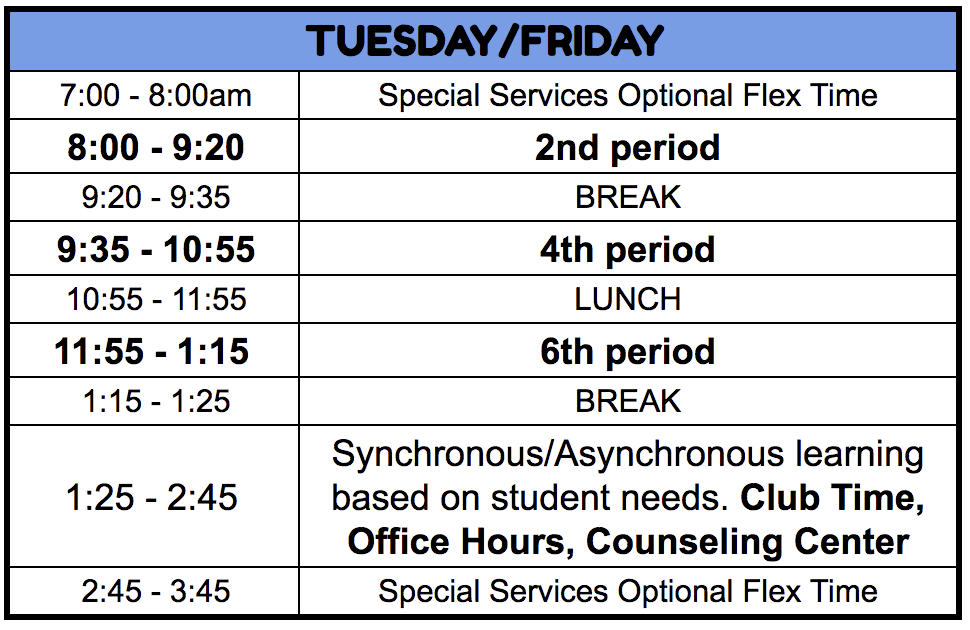 Tuesdays and Fridays will be Blocks 2, 4, 6, and lunch.
Afternoons will consist of:
Office Hours
Special Services
Social and Racial Justice Seminars
Specialist/Interventions
Student Connections
Social Emotional Learning
Counseling Support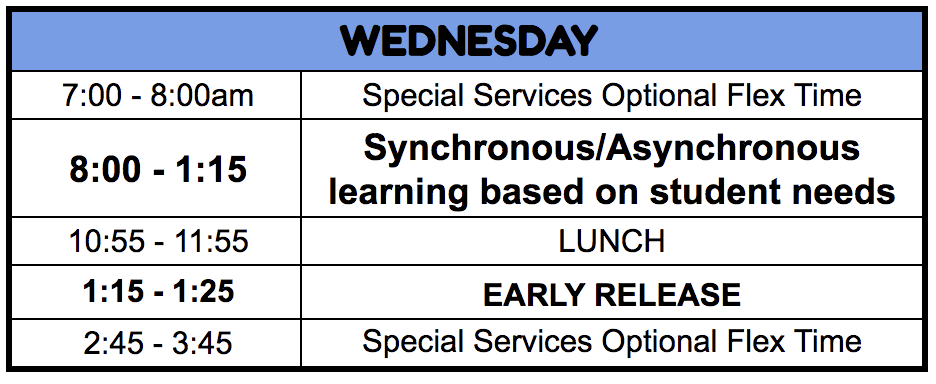 Wednesdays will consist of:
Office Hours
Special Services
Social and Racial Justice Seminars
Specialist/Interventions
Student Connections
Social Emotional Learning
Counseling Support
More on Northshore Learns 3.0 Schedules
LABOR DAY WEEK SCHEDULES
NO SCHOOL MONDAY, SEPTEMBER 7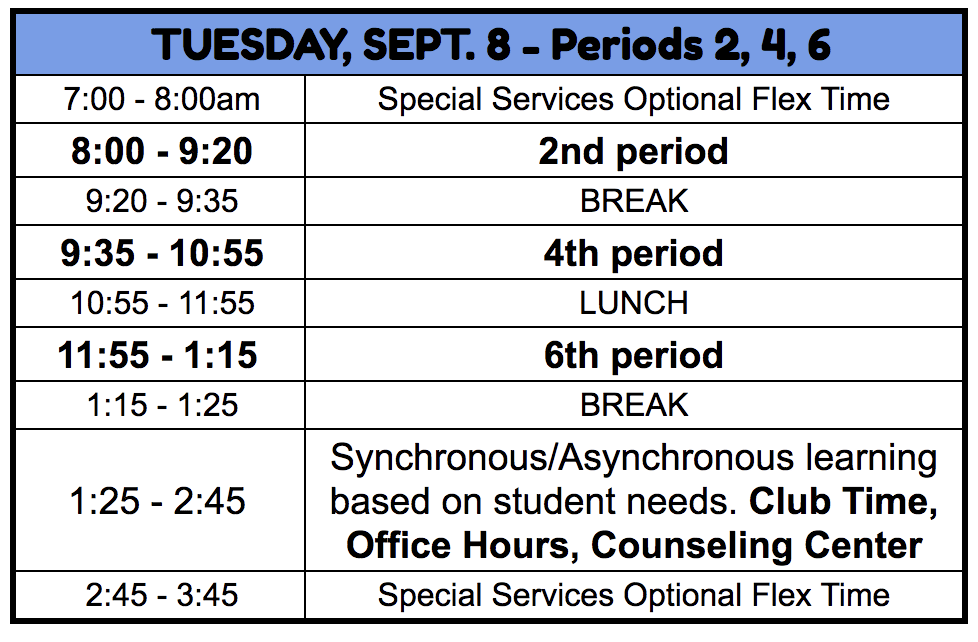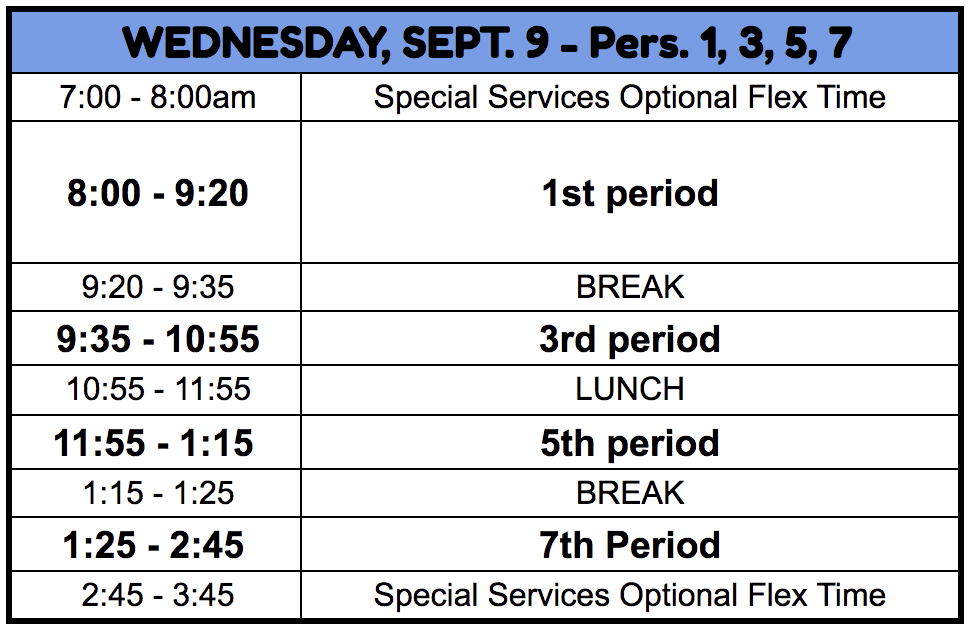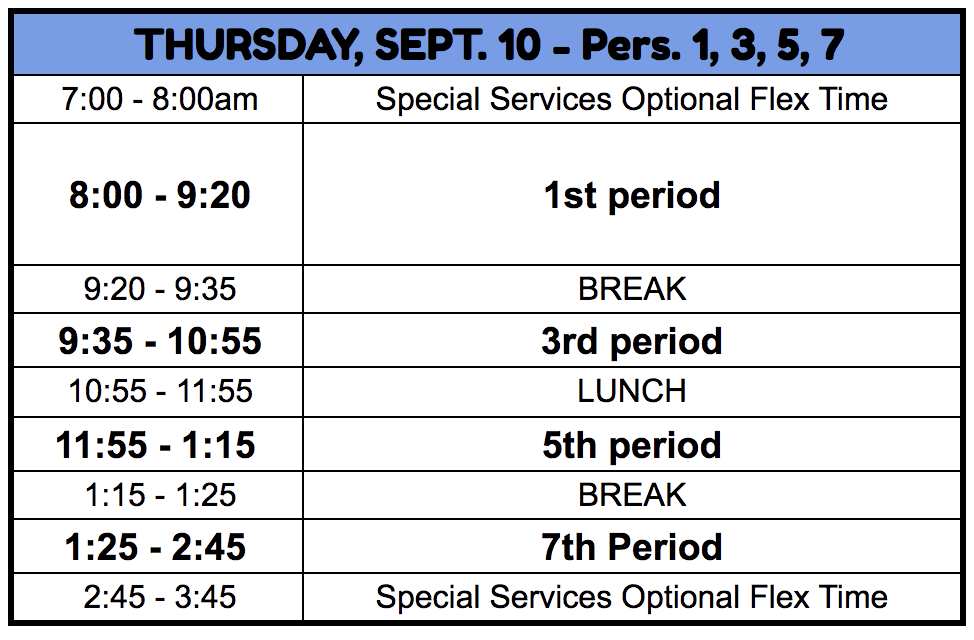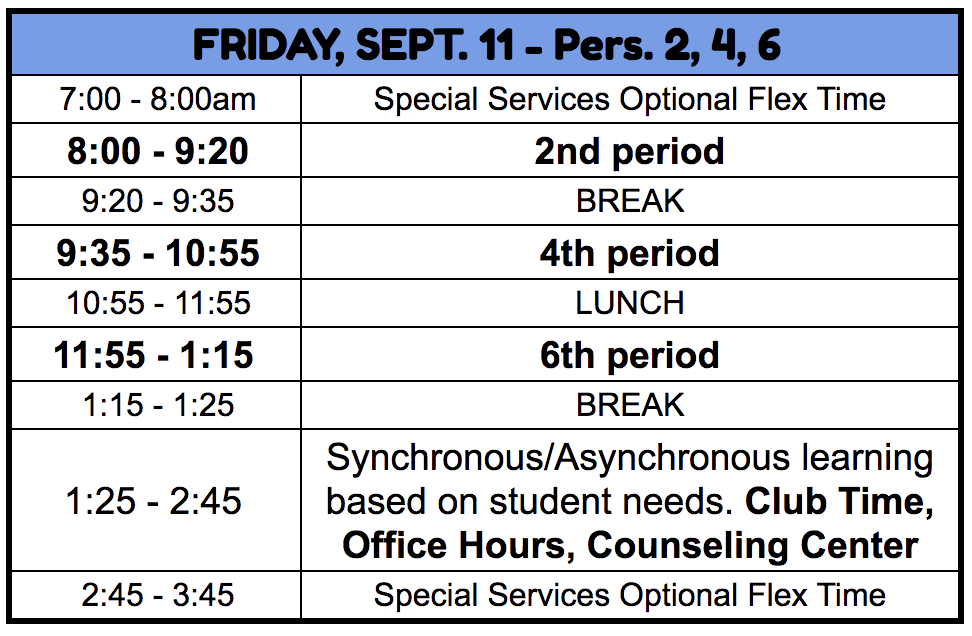 The Back-to-School Fair will take place on Wednesday and Friday of Labor Day week.
Asynchronous Learning will take place those two days to accommodate the fair. Details to follow soon.
Also, please be aware that we take the State Enrollment Count on Wednesday the 9th,
so it's especially critical to be at your classes.
STUDENT SERVICES
We've implemented all kinds of resources to help our students and families get underway during this unprecedented learning experience. If you need support, there are several ways to reach out to the district for help.
Here are quick buttons to take you to some frequent requests.
Free/Reduced Lunch Application
Get an In-Home
School Supply Kit
Donate Supplies
to the Foundation
Learn more about NS Foundation
CHILDCARE
Details for childcare during Northshore Learns 3.0 are now available! Please visit the DISTRICT WEBSITE to review the information and pricing from our community partners, Northshore YMCA and Champions. You may register for either provider, but please know space is limited.
The information is based on a Memorandum of Understanding (MOU) being finalized this week. The childcare providers have opened registration with the understanding that the MOU will be finalized before Sept. 2, 2020.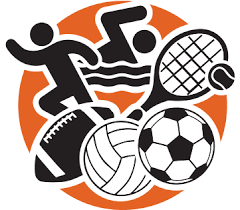 SCHOOL SPORTS
The WIAA has released a calendar for the school year in the event sports can be offered. The current plan is for the first season to run from December 28th to February 28th. It will include the following sports:
Basketball (Boys and Girls)
Gymnastics
Swim (Boys)
Wrestling (Boys and Girls)
Please keep checking our BHS Athletics Site for the most accurate and up to date information. Seasons/sports/dates are still subject to change based on what phase of Washington's Safe Start Plan we're in.
Optional Student Insurance - As a service, we are providing information regarding optional student accident and health insurance coverage administered by Myers-Stevens & Toohey, Inc. These low cost plans are distributed by many districts across Washington. Although they are not the only provider of this type of coverage, they have been recommended by our Washington Schools Risk Management Pool.
Student Insurance Brochure
English
Folleto de Seguro para Estudiantes
Español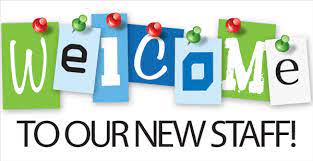 Bothell High School experienced some comings and goings over the summer.
We'd like to introduce you to the newest additions to our Cougar team:
Richard Brown, Jr. - Assistant Principal
Gus Reiber - CTE/Computer Science
Kevin Finney - CTE/Robotics
Trudy Swain - CTE/Careers in Ed
Erin Person - Counseling Secretary
Lindsay Eckle - Counselor
Jim Sanders - Counselor
Margaux Isaman - Math
Kyu-Suk Kim - Math
Kelley McKay - Math
Meghan Tubaugh - Science
Jack Holmes - Science Intern
Tina Hogan - Learning Center
Sarah Homer - Learning Center/Mid-Level
Kim Matthews - Social Studies
Kelly Sherron - Social Studies/English
Raina Sheth - ELL/ELA
Laurel Tronsen Aguirre - Spanish
Brooke Gaudet - Learning Center
Keenan Schoen - Learning Center
Geetha Sunderam - Learning Center
Russ Thornburg - Mid-Level
Sophia O'Brien - Mid-Level
Hanna Wolff - Mid-Level
Sean Chapman - Aspire Program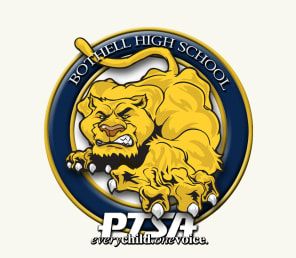 NEW YEAR,
NEW PTSA OPPORTUNITIES!
Bothell PTSA is active and already working on plans for the school year! To stay up to date please follow us on our Facebook Page (You don't need a Facebook account to view it), and our website. Both are updated regularly with information on events, meetings, volunteer opportunities and more!
Sign up for your PTSA Membership this year!
First meeting of the year will be October 15 at 6:30 PM, check our website for the Zoom information.
Interested in leading the charge for our Senior Big Bash this year?! Let us know by emailing Samantha Winsky, PTSA President.
Build. Belong. Become. Bothell.
Bothell High School | 9130 NE 180th Street, Bothell, WA 98011